There are a lot of reasons to be impressed with Trisha Yearwood and Garth Brooks. They're both platinum-selling, multiple Grammy- and CMA-winning country legends in their own time, and they've been married for 12 years, three of which they've spent on the road touring together!
But we're kind of charmed by one specific thing about the couple: His nickname for her is "Queen."
"I'm like, 'Garth, we've been married for 12 years; we've known each other for 26 years. You can call me 'Trisha.' Like, it's cool,'" Yearwood grinned as the she sat down with TODAY's Jenna Bush Hager Monday.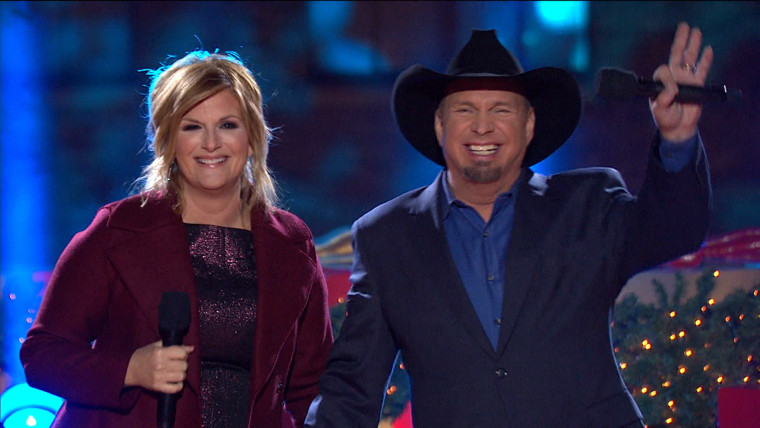 "But he still does it, and now he has other people doin' it," she added. "Like, 'So what does the Queen think?'"
For one thing, the Queen is coming home for Christmas (along with Brooks). After 400 shows on the road together and a duet album, "Christmas Together," they have had a whole lot of togetherness over the past 36 months, but now it's time for family and holidays.
Still, it's not as if Yearwood's going to have much time to kick back and relax: By her own admission, she spends most of her time between Thanksgiving and Christmas cooking! (Well, she does have her own Food Network Show, "Trisha's Southern Kitchen.")
"The thing is, I'm a home cook like my mom and my dad," she explained. "I think that most people that cook, cook like I do. So it's just something I've always enjoyed."
In the end, said Yearwood, the big holidays at the end of any year are special.
"What I love about Christmas is you get the chance to be your best self," said Yearwood. "I encourage everybody at the holidays to just be a little more patient. Look people in the eye on the street. Say, 'Merry Christmas,' 'Happy Holidays,' whatever you say means, 'I love you,' so just say it."
Happy Christmas, Trish and Garth!
Follow Randee Dawn on Twitter.