It's a Willie!
That was the big news Carrie Underwood shared as she and her Country Music Association Awards co-host, Brad Paisley opened the show Wednesday night.
Oh, and by "Willie," she means she's expecting a baby boy.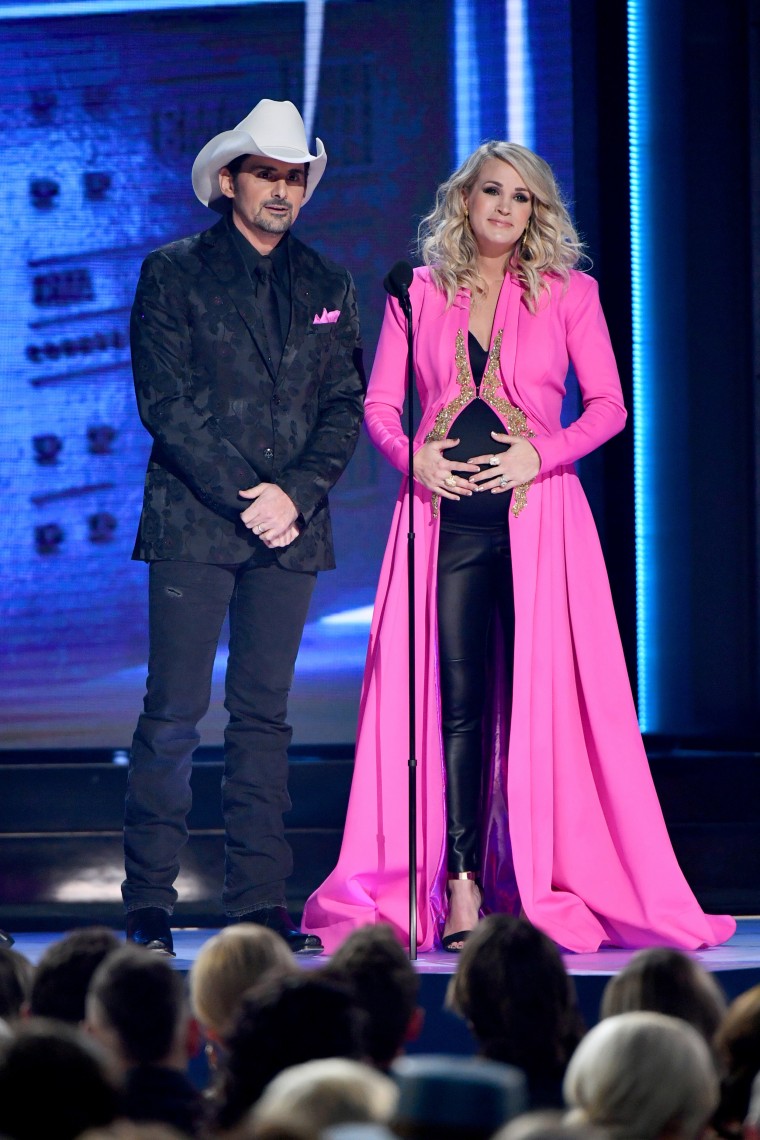 The 52nd annual event marked the second time Underwood has taken the CMA Awards stage while pregnant and the second time that it resulted in a gender reveal — and both times, Paisley played a big part.
Back in 2014, he spilled the baby beans onstage when he suggested she name her then-baby-on-the-way "Garth," after country crooner Garth Brooks. That sent the hashtag"#BradBlewIt" trending on Twitter.
This time, Paisley teased that the big reveal would be "who the father is," and said that he's rooting for Underwood's hubby Mike Fisher, who held up crossed fingers from the audience.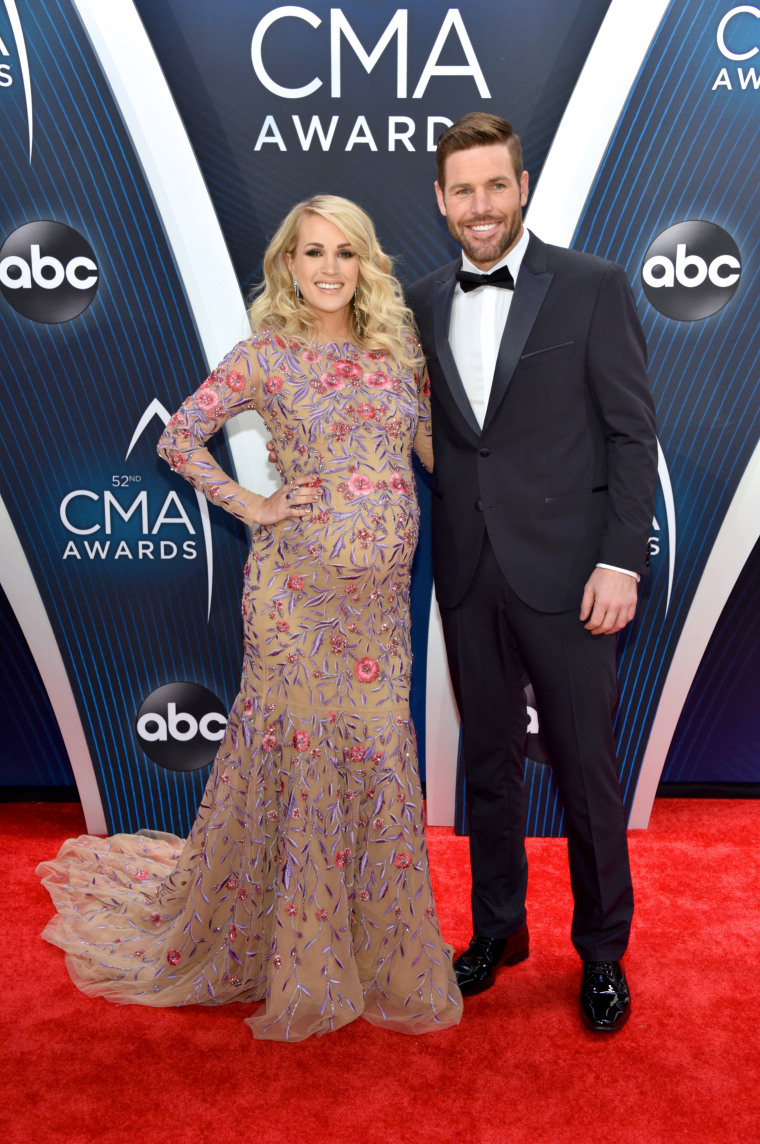 But in the end, Paisley decided to play the name game again.
"Seriously Carrie, give me a little baby hint," he said. "Johnny or June? Keith or Nicole? Garth or Trisha? Tim or Faith? George or Tammy?"
She refused to answer until he got to "Waylon or Willie?" — as in legendary performers Waylon Jennings or Willie Nelson?
"What? That doesn't even make sense," she said of the boy-or-boy options.
After a little more goading from Paisley, she announced, "Oh, my gosh ... Willie. It's a Willie, OK?"
That's right! Garth (aka her 3-year-old son Isaiah) has a little brother on the way.
"Hashtag #CarrieBlewIt!" Paisley shouted as the audience took in the happy news.
He then presented the expecting star with a bubble-wrap dress to keep her and baby safe and sound.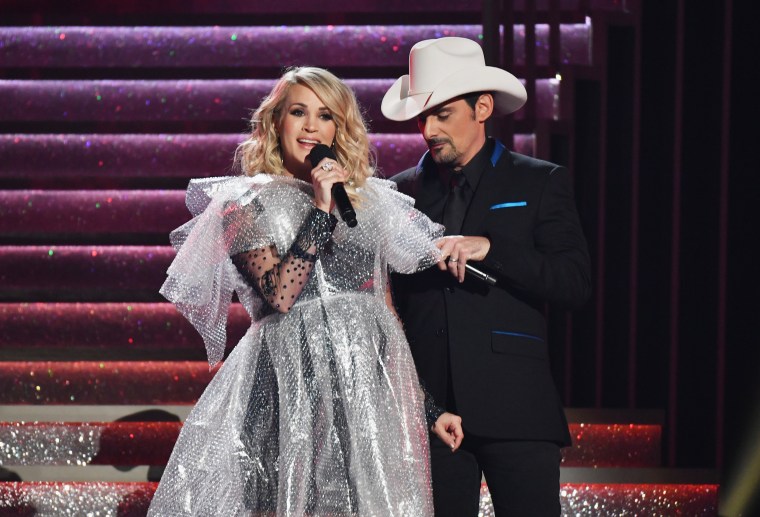 After all, it was just days after last year's CMA Awards that Underwood took a tumble outside her home that left her with a broken wrist and an injury to her face that required more than 40 stitches.
Paisley insisted that wouldn't happen again. "Not on my watch!"