It can be a headache to put together a group costume that makes everyone happy, but these seven Halloween queens have found the perfect way.
A group of women who became friends eight years ago when they were working in advertising in Omaha, Nebraska, has made it an annual tradition to dress up like different characters portrayed by a specific actor.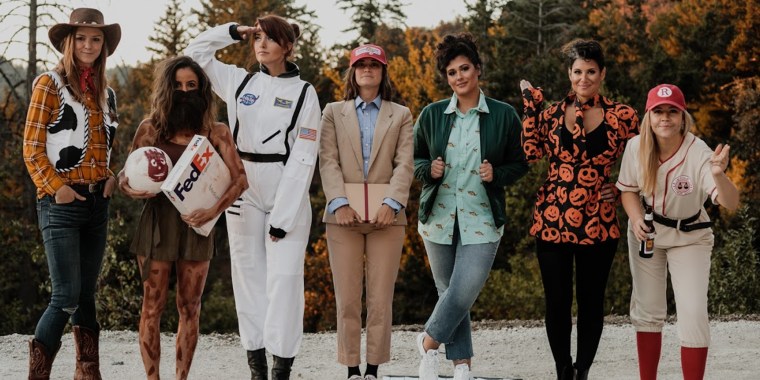 This year's edition featured the characters played by Tom Hanks in "Toy Story," "Cast Away," "Apollo 13," "Forrest Gump," "Big," "A League of Their Own" and David S. Pumpkins from "Saturday Night Live."
It began in 2012 with seven characters played by Johnny Depp that were portrayed by friends Paige Dall, 31; Aida Capellan, 30; Jamie Bell, 29; Lindsay Zautke, 32; Lauren Woita, 31; Auburn Salcedo, 31; and Heather Cross, 31.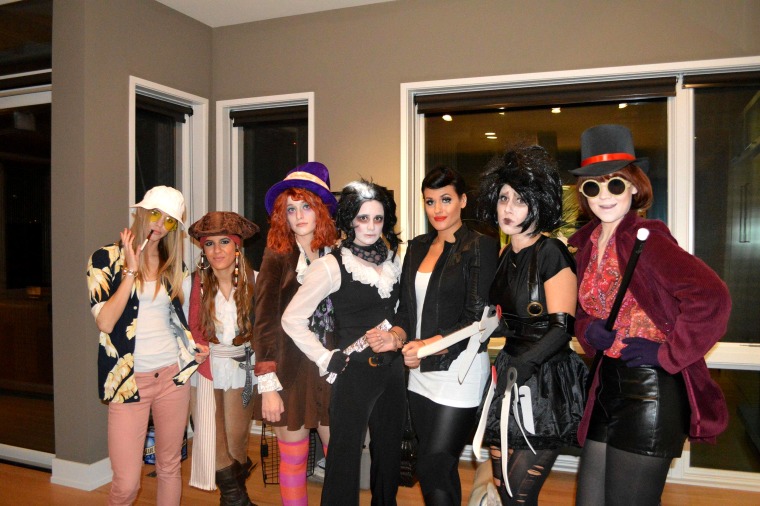 "It was our second Halloween together as friends, and we knew we wanted to do something original,'' Salcedo told TODAY. "We started discussing dressing up as our favorite actor but realized we all really loved Johnny Depp, and the idea to be different characters of an actor was created."
They have followed that by dressing as characters played by Jim Carrey, Will Ferrell, Robin Williams and Bill Murray.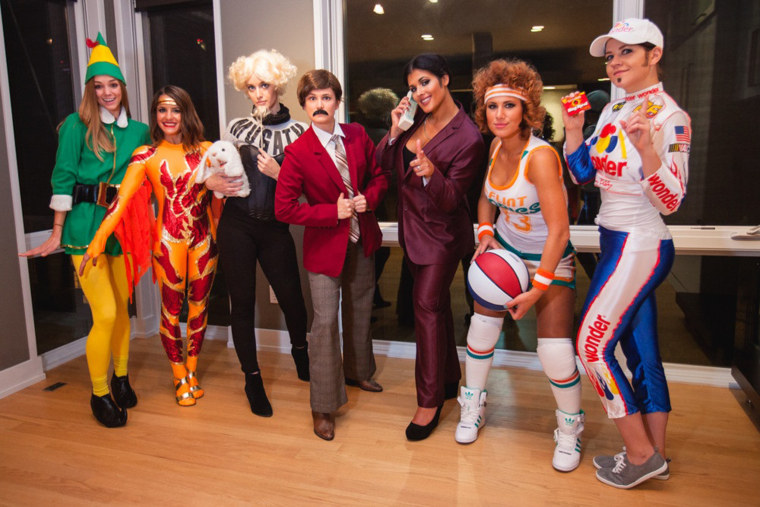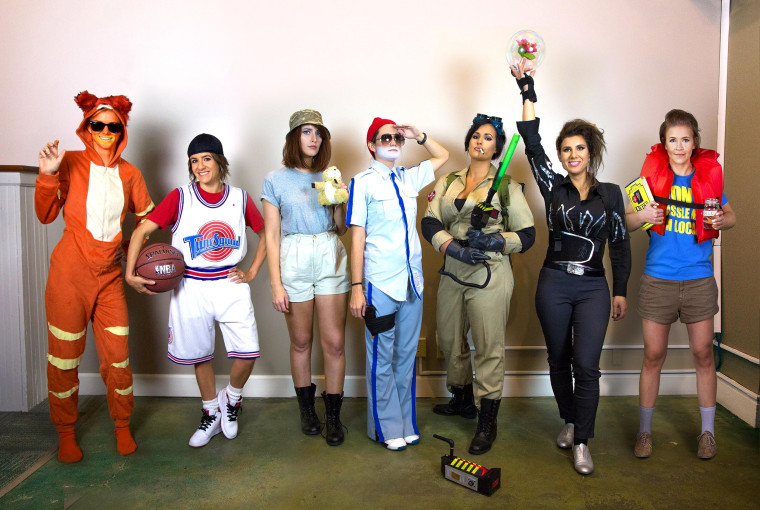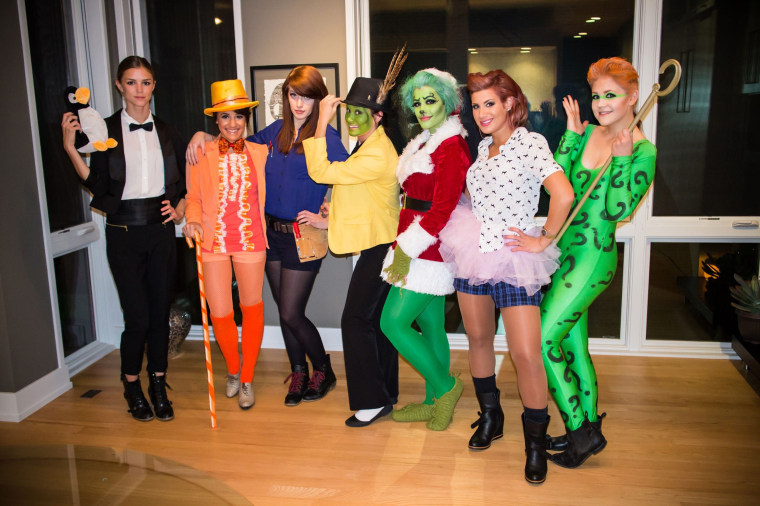 "When we went out as Johnny Depp everyone kept saying, 'Oh, you're one of the Johnnys!''' Salcedo said. "It got such great feedback that every year we had the same response, and it's totally cool to see the expression on someone's face when they see you away from the group and realize they just spotted another character. It's like a Halloween version of 'Where's Waldo?'"
Four of the women still live in Omaha, while Dall and Cross now live in California and Zautke is in Colorado. Last year's picture never came together, but they came back this year with the Tom Hanks theme to keep the tradition going.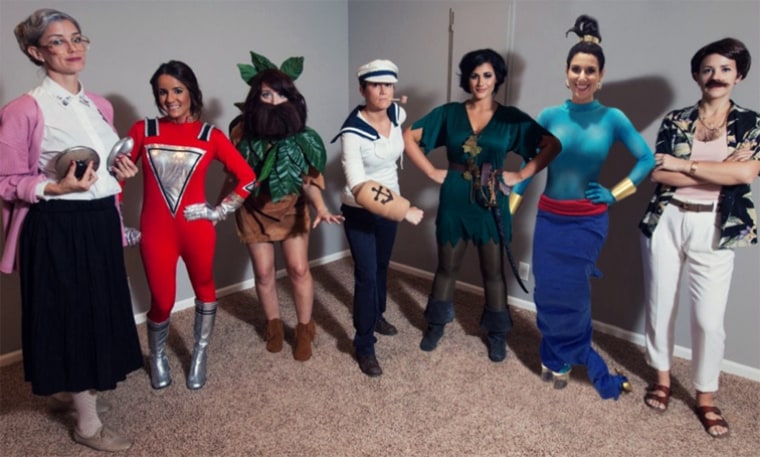 "We have an annual girls trip that helps us to reconnect after a year of life's hustling and bustling,'' Salcedo said. "We're all busy creatives and have a lot going on but seem to always find a way to stay in contact with each other. We're like sisters, really."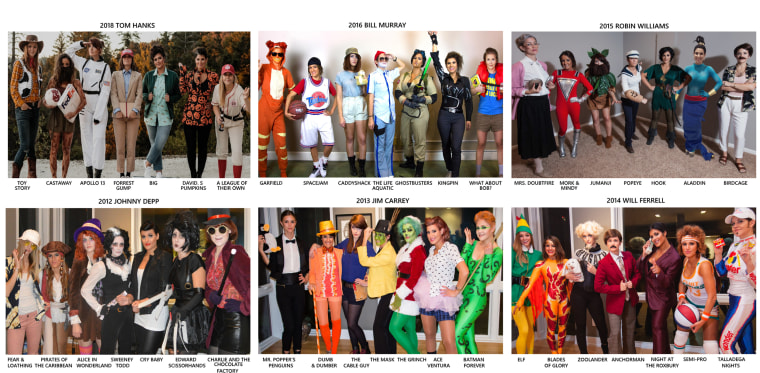 The year they did the Bill Murray photo, Cross was in England for work, so she had to be Photoshopped into the picture in her costume of Murray's outfit from "What About Bob?"
Salcedo also edited in a shot of herself as Genie from "Aladdin" in the Robin Williams picture — taken before she made the mistake of putting full blue makeup on for the group photo.
"It was terrifying!'' she joked. "It's seemed to have saved many people emotional trauma this year, but the original photo still lives on the interwebs."
Salcedo posts the costume photo on Imgur every year to celebrate all the Halloween fun with friends. The group favorite so far is the Will Ferrell year.
"We all totally geek out about it,'' Salcedo said. "Plus, we love to hear what people think so that it can help with our planning for future years."