It was love and basketball today when the Harlem Globetrotters came by to toss the rock with Kathie Lee and Hoda. The trick exhibition team sent four of its superstars to teach the ladies a nifty stunt or two.
KLG and Hoda were joined by the talented and awesomely nicknamed Kevin "Special K" Daley, Herb "Flight Time" Lang, "Tiny" Sturgess, and Jonte "Too Tall" Hall.
At first, the ladies had a lot of questions. How does a 7'8" man ride on a plane?  Does it count as dunking if you are as tall as the hoop? Will bosoms get in the way of doing sweet basketball tricks? Alas, the Globetrotters are consummate professionals and were able once again to coax out the natural God-given athletic talent endemic to the fourth hour.
Want to see what Hoda's face looks like when she realizes she's spinning a basketball on her finger? Of course you do.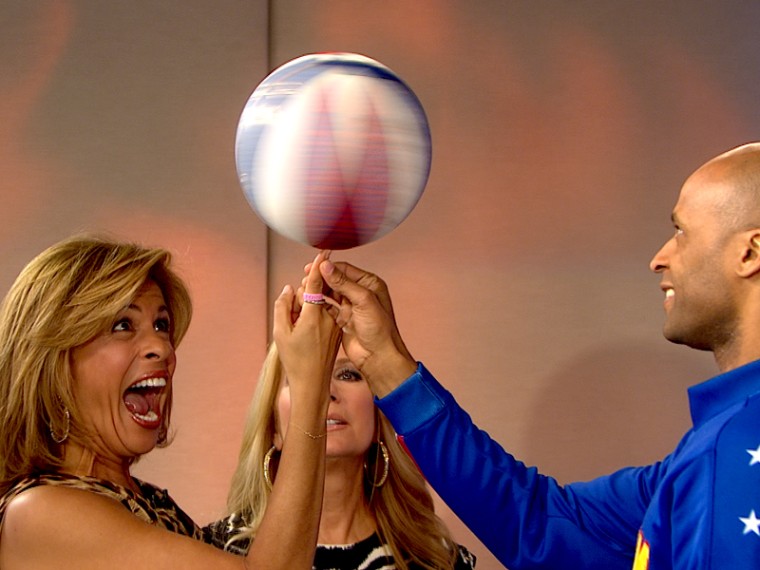 KLG had a little trouble with this move (on account of the nails) but had no problem leaping up in heels to high five Tiny, who is, incidentally, the tallest Globetrotter in history. Who knew KLG could jump?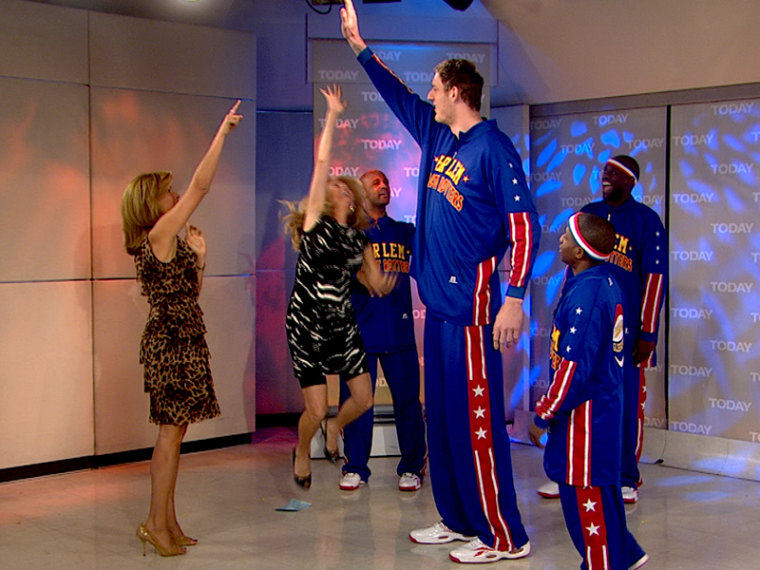 Julieanne Smolinski is a TODAY.com contributor. She's pretty good at whistling with chardonnay mouth.