It's the moment everyone remembers from the 2017 Academy Awards: How, in the last few minutes of the show, "La La Land" won the Oscar for best picture.
Except, it didn't — the actual prize went to "Moonlight."
And Faye Dunaway, who was on stage with "Bonnie and Clyde" co-star Warren Beatty to announce the winner, was smack in the middle of the chaos.
"It's a moment I still have not recovered from," she told Lester Holt.
RELATED: Oscars flub! Watch the moment 'La La Land' mistakenly gets best picture award
The plan, she explained, was to have Beatty hold the envelope and draw things out with suspense before passing the card to Dunaway to read the winner.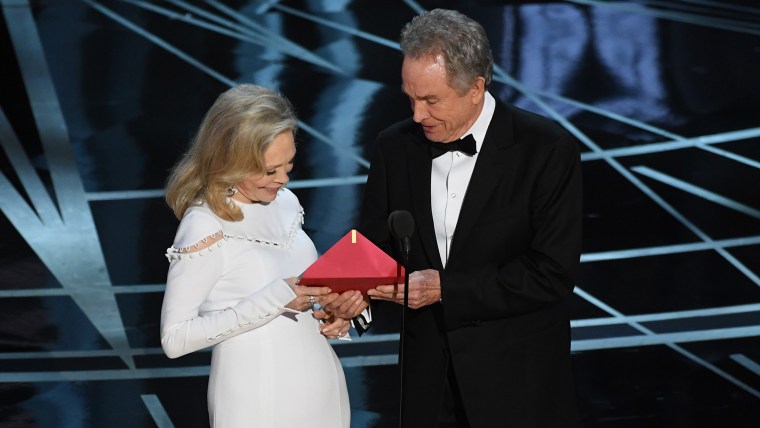 "What happened that night was Warren opened the envelope, took the card out and didn't speak," recalled Dunaway, who is appearing in the new film "The Case for Christ."
That's because, as we learned later, he'd been given the wrong card from the PricewaterhouseCoopers representative backstage. The rep, who was photographed texting and tweeting in the moments before the gaffe, had handed Beatty a backup card for the previously announced best actress winner, "La La Land's" Emma Stone.
Beatty's delay — he glanced offstage, he looked inside the envelope for another card — had Dunaway on edge. She figured he was being dramatic. "He's charming, you know?" she said. "He makes you wait."
Finally, Beatty handed the card to Dunaway, who announced "La La Land" as the winner.
And in the chaos that ensued — first the "La La Land" gang streamed on the stage, then the film's producer Jordan Horowitz revealed that actually "Moonlight" had won — Dunaway clearly felt terrible.
RELATED: Oscars flub: Official blamed for mix-up was reportedly asked not to tweet
"I was very guilty," she said. "I thought, I could have done something, surely. Why didn't I see Emma Stone's name on the top of the card?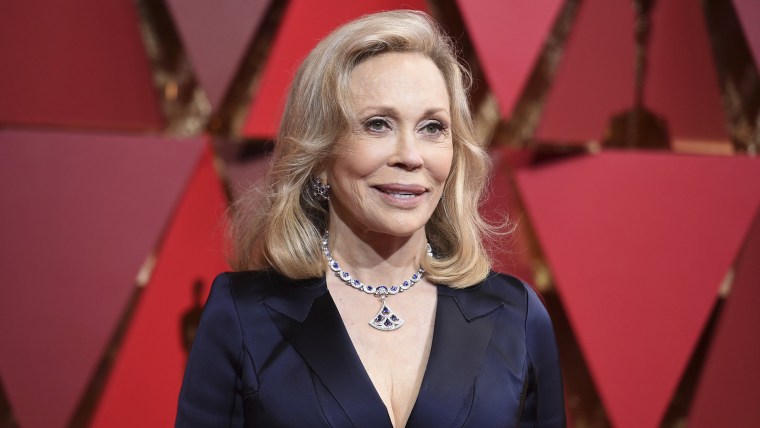 "But something about that moment ... just combined to make us both not able to perform what normally one would perform. Normally, we would say, 'This is the wrong card.' But it didn't happen that way," she said.
One of these days, undoubtedly the pair will be able to laugh at the snafu. Can they do that now, Holt asked?
"Not really," Dunaway said with a laugh.
Follow Randee Dawn on Twitter.