This season, "The Bachelorette" was blessed with appearances from three super famous celebrities who just happen to be fans of the reality show.
It might come as a surprise to some that former NBA player Kareem Abdul Jabbar, Ashton Kutcher and Mila Kunis are all in on Bachelor Nation, but it turns out the franchise has some seriously famous fans!
If you've ever found yourself in the middle of a group who doesn't understand your love for Chris Harrison and his notoriously dramatic exclamations, this list will remind you that you are indeed in good company.
Ashton Kutcher & Mila Kunis
The Hollywood power couple were on the show to help this season's bachelorette, Rachel Lindsey, find a partner. The duo set up a "husband material" challenge to test some of the suitors and explained their reality TV ritual.
"Monday nights for us are white wine, vodka tonic, turn on 'The Bachelor' or 'Bachelorette." Sounds like the perfect night in our book!
They started watching during Kaitlyn Bristowe's season of "The Bachelorette" because contestant Jared Haibon seemed to share a resemblance to Kutcher and now they apparently watch every season "Including '(Bachelor in) Paradise,'" Kunis said of the show's steamy spinoff.
Allison Williams
The "Girls" star may not have met her husband on TV, but she did meet him at a "Bachelor" viewing party! During a taping of the live after-show, the star revealed that their friends had a big party every week to watch the show and it was "like a big group date."
It was on the same couch where they used to watch the most dramatic rose ceremonies ever that her future husband, Ricky Van Veen, proposed.
Jennifer Lawrence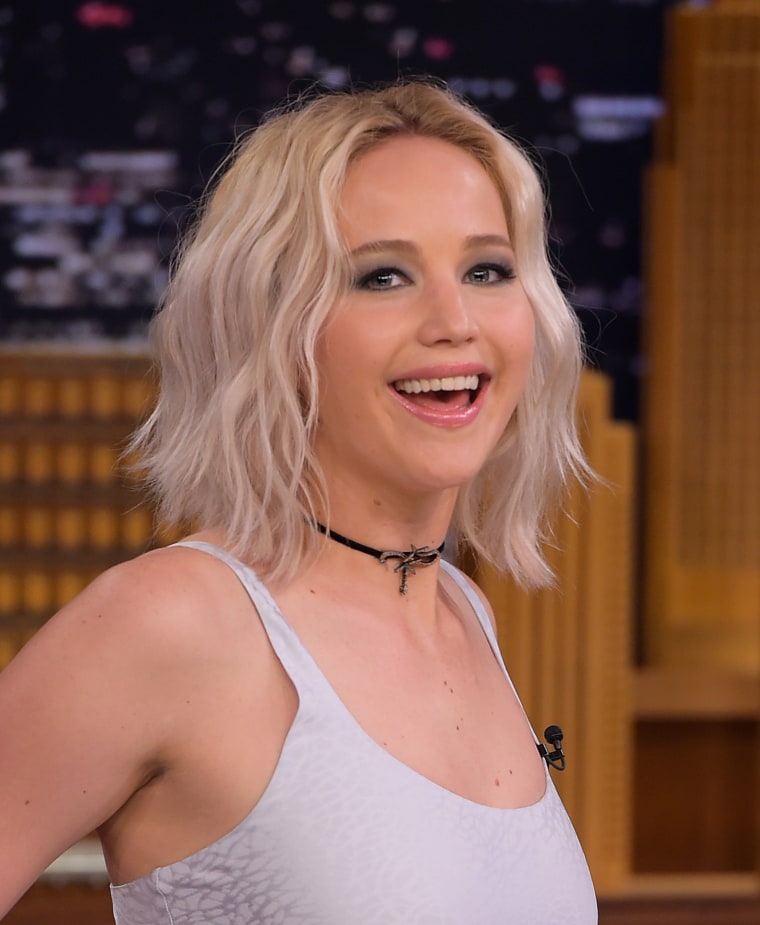 According to the show's host Chris Harrison, the star approached him on the Oscars red carpet to let him know she was a fan. In 2013, Harrison told TV Guide, "She walks up and she tells me how much she loves (the show). I'm like, "You like 'The Bachelor'?" and she was like, "Duh, I'm a girl."
Sarah Hyland
"Modern Family" star Sarah Hyland frequently tweets about the show and during Nick Viall's turn as the titular bachelor, she noticed some similarities between her character and the season's standout Corrine Olympios.
She posted a brief video to twitter with the caption, "But actually? Corrine is Haley Dunphy." We hadn't thought of the comparison before, but now that she's mentioned it ... they're definitely cut from the same cloth!
Kareem Abdul Jabbar
The basketball star has been critical of the show in the past, even writing a guest column for The Hollywood Reporter saying, "The fact that most of these relationships eventually wither when not nourished by the lights and cameras reveals just how much of a fantasy it all is."
It would definitely come as a surprise, then, to see the athlete running this year's crop of suitors through their paces on a basketball themed date. He explained in a second column that he is in fact a fan of the show (as evidenced by the many inside-baseball facts in his first column) and this year's bachelorette made him want to be part of the show.
"Rachel immediately displayed a clear-eyed view of what was going on and handled herself with dignity while treating the others with compassion," he said. "I was relieved she wasn't chosen by Nick because, let's face it, she was too good for him." Zing!
Amy Schumer
Amy Schumer made an appearance on "The Bachelorette" during Kaitlyn Bristowe's season and admitted that she was a fan as well.
The comedian didn't pull any punches with the contestants, even saying of one of the suitors, "JJ's a sweetheart. He's just missing like charisma and humility and a sense of humor." Ouch! It seems Bristowe agreed because she ended up choosing one of the other contestants to give her final rose.
Kris Jenner
The Kardashian matriarch is such a huge fan of the show that she even invited this season's star into her home!
The reality icon posted a selfie with the caption, "Last nights hang out in my kitchen ... SO EXCITED to see who she picks!!!" Now if three exclamation points don't convey enthusiasm for Bachelor Nation, we don't know what does!