The Duchess of Cambridge embarked on her first solo trip abroad since becoming royalty, paying a visit Tuesday to the Kingdom of the Netherlands before heading off to an art exhibit and meeting with various mental health charities.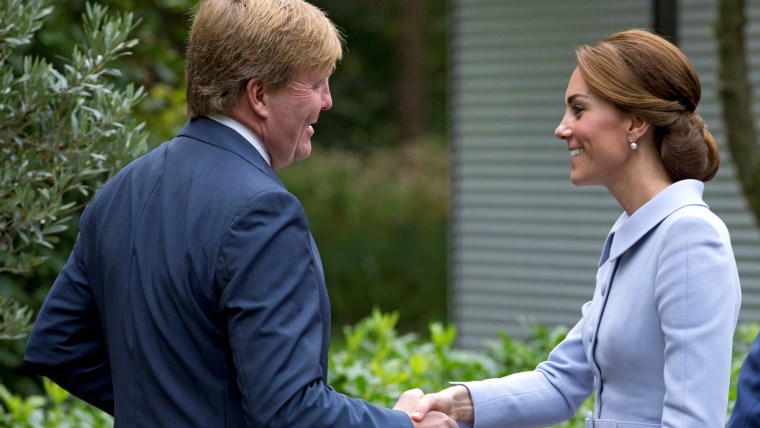 The former Kate Middleton was greeted by King Willem-Alexander at his official royal residence, Villa Eikenhorst, just outside The Hague.
RELATED: Prince George, Princess Charlotte adorably attend garden party for military families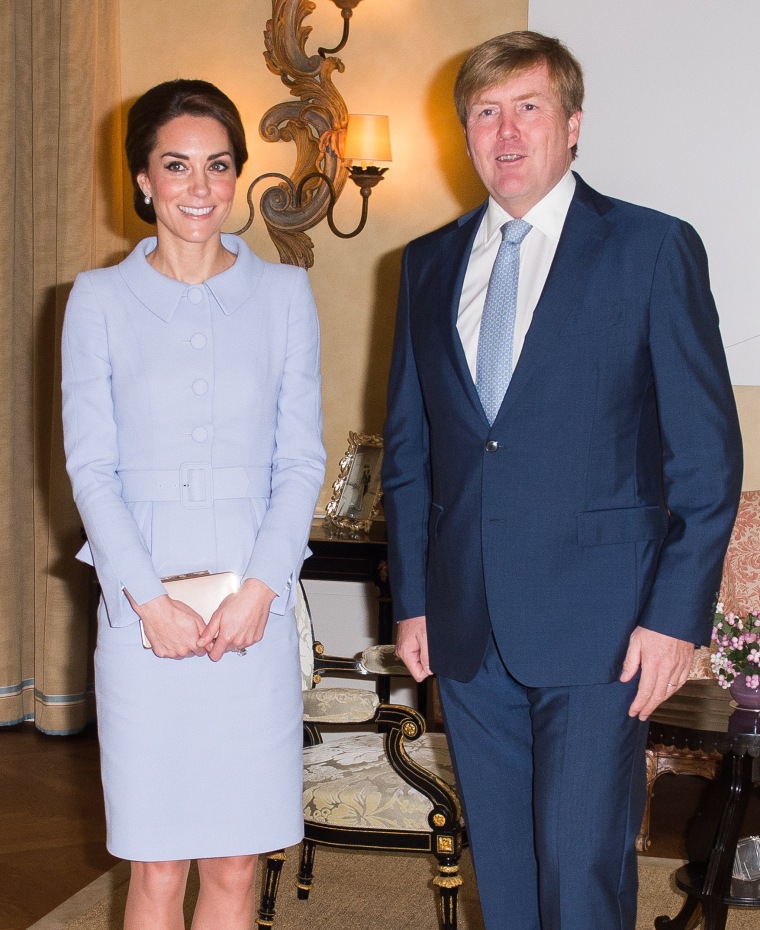 The duchess then paid a visit to the Mauritshuis museum to see an exhibition featuring 22 old master paintings on loan from the British Royal Collection.
Kate also toured the museum's permanent collection, which includes Johannes Vermeer's best-known work, "Girl with a Pearl Earring," along with "The Goldfinch" by Carel Fabritius.
RELATED: Are these Kate's favorite boots? Duchess steps out in 12-year-old kicks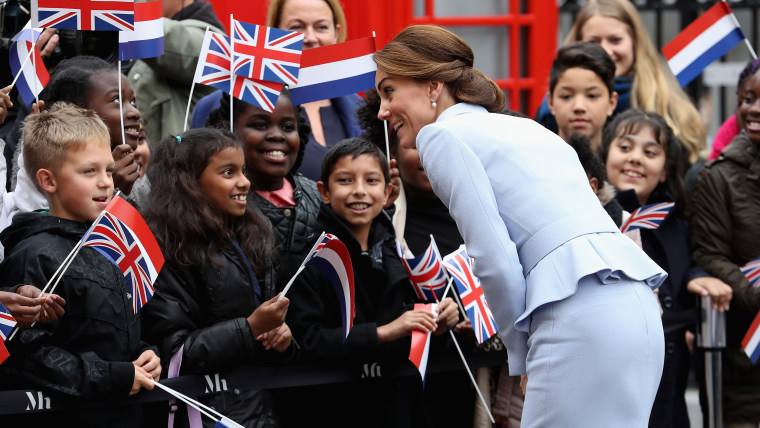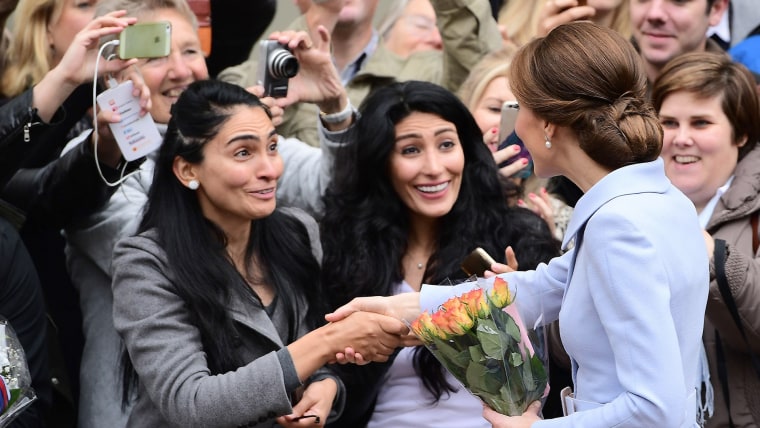 Before and after her visit to the gallery, the duchess stopped to greet some of the hundreds of well-wishers who lined the street outside the museum.
RELATED: Duchess of Cambridge stuns in red gown with asymmetrical neckline on trip to Canada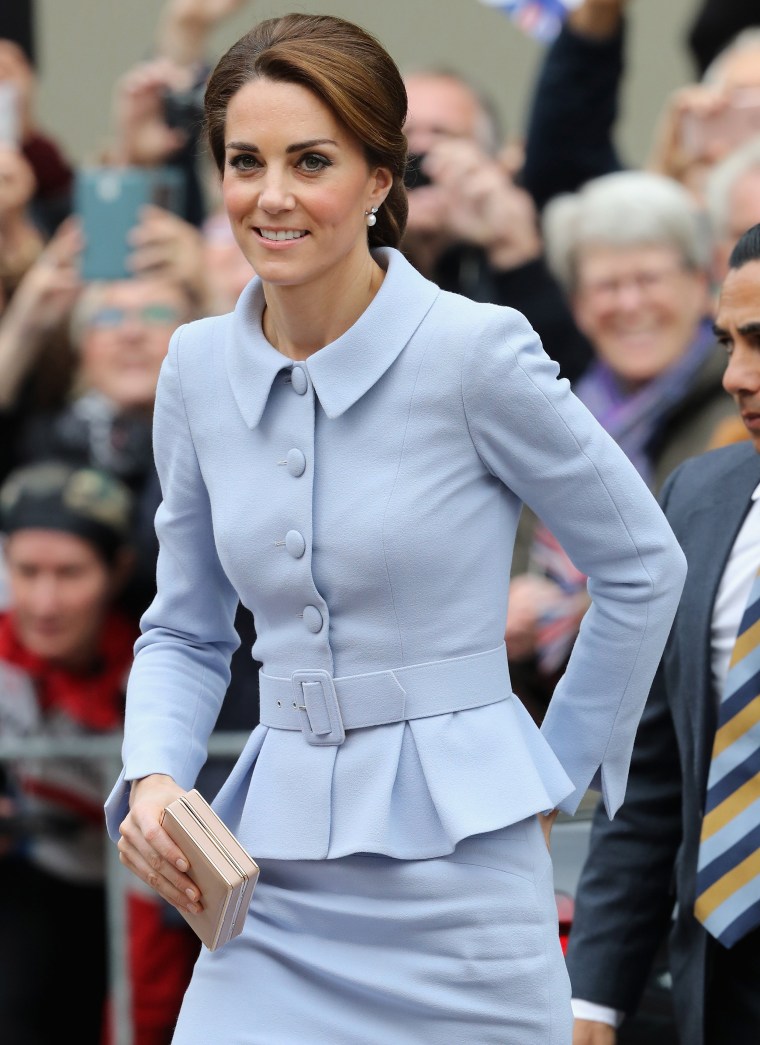 She then headed off to host a roundtable discussion with several charities, including two of the British organizations she patronizes, the Anna Freud Centre, which supports children's mental health, and Action on Addiction, which helps families dealing with substance abuses.
Kate's final stop took place in the port city of Rotterdam, where she visited a community project that helps teach neighborhood youths skills ranging from wood and metal work to technology-related abilities.
RELATED: Prince Harry meets with inspirational kids, playfully ribs Prince William
Kate's trip to the Netherlands is her first trip outside the United Kingdom without her husband, Prince William. A 2004 visit she had planned to make to Malta was canceled after the duchess became ill with a severe form of morning sickness.
Follow Eun Kyung Kim on Twitter or Facebook.