What is it about Miami that serial killers find so attractive? The climate? Easy targets? Incompetent police? Sympathetic therapists? Tolerant sugar daddies? Or like-minded companions?
Dexter Morgan sure hasn't had trouble finding folks who share his hobby, but they usually wind up in plastic at the bottom of the ocean. Not so with Hannah and Zack, however, who went 2-0 on "Dexter" against everyone's favorite serial killer in Sunday's "Dress Code."
The black widow strikes again
Hannah McKay is more Texas than Florida: Don't mess with her. Wrong this woman, and your best-case scenario is waking up on the sketchy side of town with a nasty poison hangover. Dexter got off lucky — and a good thing too, because Hannah needed his help when she dispatched another husband. Of course, it was self-defense — which is how she usually justifies her murders.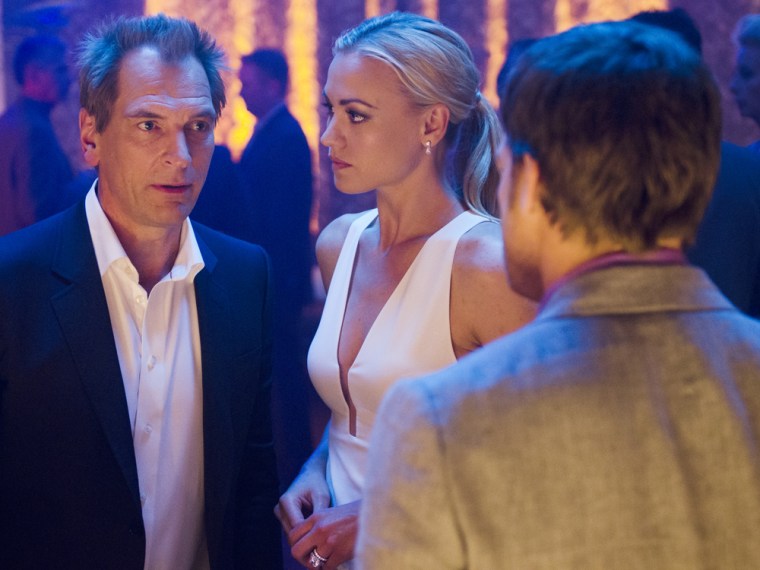 Although Miles Moneybags did help her trade her orange jumpsuit for designer duds, his abuse and threats of exposure just made Hannah another kind of prisoner. A wanted fugitive parading around the very city where she was arrested for murder was harder to swallow than rat poison, but it's sweet to see Dex reunited with his ladylove. It's a shame Deb doesn't share our delight. Killing your boyfriend and attempting to murder you is just ancient history. Get over it, girl.
Neighborhood watch
Cassie's murder is the second this year at Dexter's apartment building, which would sound alarm bells for any other detectives than the clowns at Miami Metro. That said, things could get interesting if Quinn IDs her killer as Zack, who was probably enraged because his mentor stood him up again. We don't blame Dexter's protégé for being frustrated. Cassie was such a useless redshirt character, she had less depth than a victim on "Murder, She Wrote."
'Breastaurant' business
Oh, the irony. Masuka's daughter, Niki, works as a topless waitress in a sports bar, and she has no qualms ta-talking to him in her "uniform." (Masuka's mortification is no match for viewers who remember Madison Burge playing a high schooler on "Friday Night Lights.") He finagles a part-time gig for her at Miami Metro, which — knowing the track record of Masuka's previous interns — cannot possibly end well.