Here's a mystery Fox Mulder and Dana Scully never solved on "X-Files": Just why star David Duchovny never took a moment to rock out.
OK, fans who loved the broody, intense Mulder should understand exactly why. But now that Duchovny has released his debut album (to good reviews), "Hell or Highwater," maybe it's time to give him a second job moonlighting in a band when the "X-Files" miniseries reboot airs.
Duchovny, who visited TODAY Tuesday to sing a song from the album, said he was excited to step back into Mulder's long black coat. "June 8th we're going to start shooting," he said, referring to himself and Gillian Anderson, who plays his more skeptical partner Dana Scully. "We'll see what we've got left."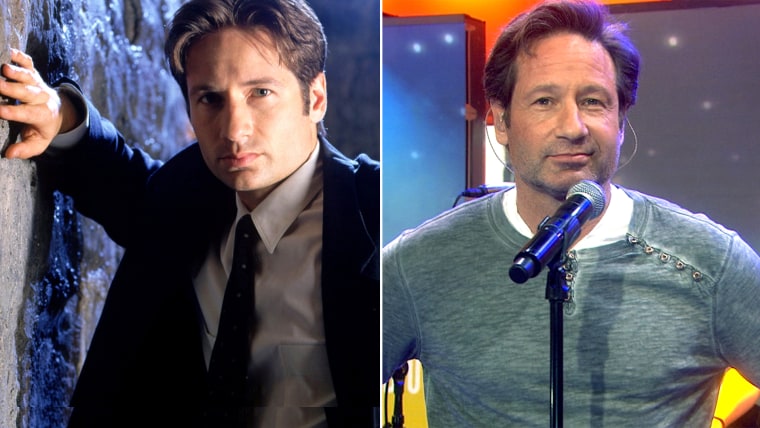 For now, there's a whole album of tunes for fans to absorb. Duchovny seemed to take the performance of his album's title track in stride, quipping, "I'm really heavily medicated right now; I think things are gonna be all right."
Watch the video for more!
"Hell or Highwater" is available in stores now. "X-Files" returns to Fox (the network, that is) on Jan. 24, 2016.