One of the most magical things about Hollywood is that two archenemies on screen can actually turn out to be good pals in real life.
That's how you get a photo like this one, in which "Harry Potter" franchise nemeses Daniel Radcliffe and Tom Felton are shown with their arms around each other:
Radcliffe and Felton (who played Harry and Draco Malfoy, respectively, in eight films between 2001-11) met up after Radcliffe's new Broadway play, "The Lifespan of a Fact," which is now in previews and opens on Oct. 18.
The image might be a little jarring for "Potter" maniacs, seeing the two all-grown-up wizards looking bearded and tousled. (And this time, it's Draco — er, Felton — who's got the spectacles on!)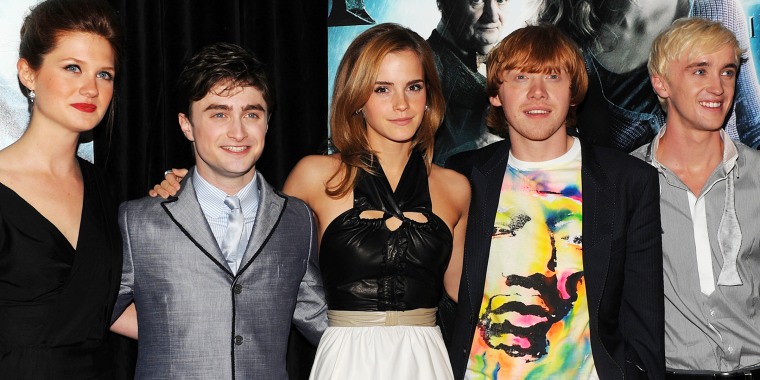 But we love how supportive Felton is of his former co-star, noting in the caption that Radcliffe is "fantastic."
This isn't the first time Felton has shown off a fun photo of himself with fellow former co-stars; back in April he posted this picture with Emma Watson (Hermione) and Matthew Lewis (Neville):
This time around, Felton was in town to promote his new project, YouTube's "Origin," at New York Comic Con. There's a "Potter" connection in there, too: He's starring alongside Natalia Tena, who played Nymphadora Tonks in the "Harry Potter" film series.
It's a pretty great photo. But if everybody shows up at "Harry Potter and the Cursed Child" on Broadway next, that would be the most magical thing of all.