Hogwarts forever!
Emma Watson reunited with her "Harry Potter" co-stars Tom Felton and Matthew Lewis, and the photo of it has us believing in magic — because, wow, the trio has barely changed since their final flick, "Harry Potter and the Deathly Hallows — Part 2," hit theaters seven years ago.
On Monday, Felton, who played notorious bully Draco Malfoy in the fantasy film series, posted the pic with his fellow Hogwarts School of Witchcraft and Wizardry alums Lewis, who played pure-blood wizard Neville Longbottom, and Watson, who, of course, played Harry Potter's brainy pal Hermione Granger.
"School mates #hogwartsalumni," Felton captioned the snap, which shows all three actors grinning.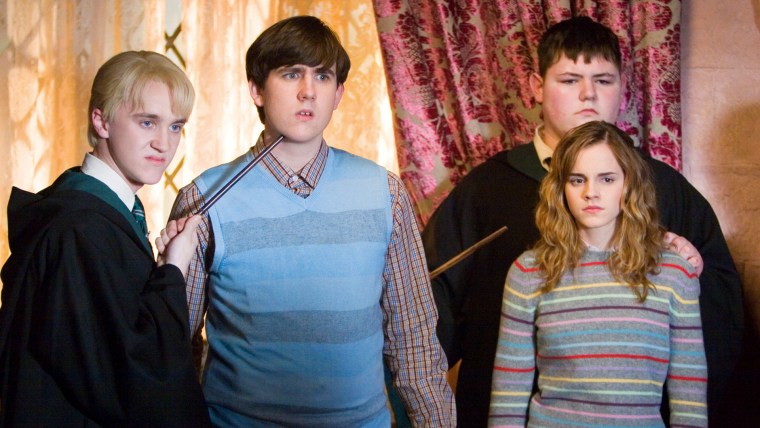 Since their wizarding days ended, all three have appeared regularly in film and on TV, with Watson becoming a bona fide Hollywood A-lister — and a proud social justice advocate.
The "Beauty and the Beast" star, who turned 28 on Sunday, even worked on smaller projects while devoting time to earning an English literature degree from another prestigious school, Brown University in Providence, Rhode Island.
"(T)o a lot of people, it seemed like I was passing up a lot of opportunity," she shared with Interview magazine last year. "But I needed the space to go and explore who I was, without being under the microscope."
Spoken like a true Muggle-born!