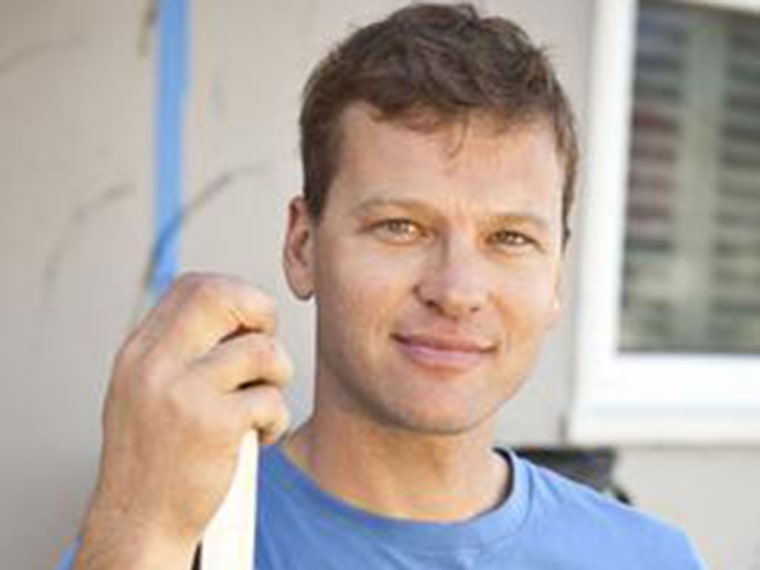 Bill Beckwith, a carpenter and co-host on the HGTV show "Curb Appeal," was killed Monday night in San Francisco, a spokesman for the city's police department confirms to TODAY.
Beckwith, 38, was riding a motorcycle at about 8:30 p.m. when he was struck by a car. "The driver of the vehicle remained on scene and is cooperative with police investigators," police said in a statement. "(Beckwith) was transported to (San Francisco General Hospital) where he died from injuries sustained in the collision. " 
Beckwith began building things early, helping out on his family's 60-acre vegetable farm in Maine, his HGTV biography notes. During summer breaks from college classes at the University of Montana, he helped restore the cabins of a historic fly-fishing ranch in Wyoming.
In 2001, he founded his own San Francisco construction company, BB Design Build.
Beckwith's friends were remembering him on a Facebook page titled "Billy J. Beckwith, Superstar." 
"I am so sad to have lost such a wonderful friend," wrote Jordan Marks. "Bill was an exceptional man and I will miss him dearly. I am still in shock. Last we spoke he was hugging me at my wedding in September."
And Beckwith's girlfriend, Yulia Korneeva, posted a number of photos of Beckwith and wrote, "My love: so kind, so bright, adventurous and strong. You are loved by so many good people! I wish you could stay with us for way longer."
"Curb Appeal" is a half-hour reality program that began in 1999. Each episode focuses on a house with a dated exterior, and sets a team of professionals to work to improve the home's appearance.