The casting of a white actor as Michael Jackson in an upcoming half-hour comedy for British television is stirring controversy at a time when this year's Oscars are also being criticized for their lack of diversity.
Joseph Fiennes, a British actor best known for his role as William Shakespeare in the Oscar-winning "Shakespeare in Love," will play the King of Pop in the comedy titled "Elizabeth, Michael & Marlon" that is set to be released later this year.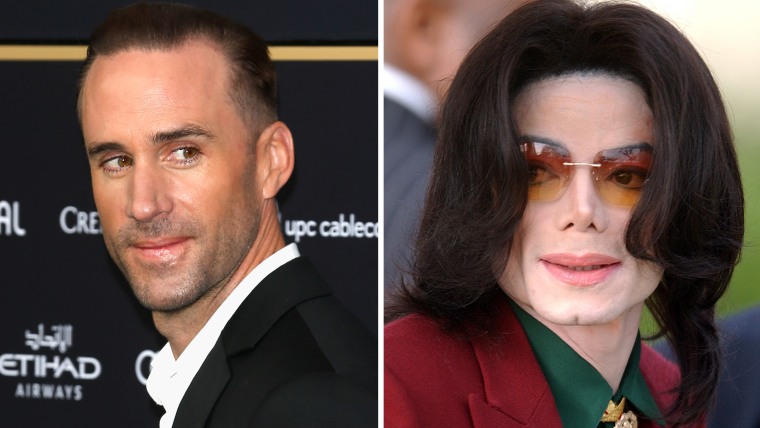 The comedy is based on a 2011 Vanity Fair article that depicts a bizarre road trip in which Jackson, Marlon Brando and Elizabeth Taylor drove from New York to Los Angeles following the terrorist attacks on Sept. 11, 2001. Stockard Channing will play Taylor, and Brian Cox has been cast as Brando.
RELATED: George Clooney on Oscars' lack of diversity: 'We're moving in the wrong direction'
Many people have spoken out on social media about the choice of Fiennes to play Jackson, an African-American who suffered later in his life from vitiligo, which caused his skin to lose pigment and lighten.
Fiennes called the role "a challenge" in an interview with WENN, but did not address the controversy over his casting in the movie, which will air on British television channel Sky Arts.
"Elizabeth, Michael & Marlon is a Sky Arts comedy which takes a light hearted look at a reportedly true event,'' Sky Arts said in a statement to TODAY. "Joseph Fiennes is cast as Michael Jackson. It is part of a series of comedies about unlikely stories from arts and cultural history. Sky Arts gives producers the creative freedom to cast roles as they wish, within the diversity framework which we have set."
RELATED: Chris Rock under pressure as Oscars lack-of-diversity controversy grows
The criticism of Fiennes' casting comes on the heels of the #OscarsSoWhite social media campaign protesting the lack of African-American stars and films nominated for this year's Academy Awards. Stars like Jada Pinkett Smith and Spike Lee have lent their voices to the complaints and are suggesting a boycott of the ceremony.
The Board of Governors of the Academy of Motion Picture Arts and Sciences has vowed to take "historic action" to correct the lack of diversity among the nominees.
Follow TODAY.com writer Scott Stump on Twitter.