A Michael Jackson tell-all that couldn't get published in the U.S. has become a high-priced collector's item.
"Michael Jackson Was My Lover" was published abroad in 1997 after lawsuits kept it from getting printed in the U.S.
It includes details from the lawsuit in which Jackson settled with is accuser in the early 1990s — as well as other alleged incidents — including affidavits, correspondence from various parties involved in the suit and very private sketches from Jackson's accuser, whose name has been made public since the case was settled. Copies of the book have been selling on Amazon.com in recent days for more than $350.
"Now that Michael Jackson is back in the news for something other than his music, there's a lot of interest in that book," says a close follower of the Jackson case. "There's information in there that can't be found anywhere else."
Mr. Smith goes to Washington?

Will Smith is getting ambitious.
The "Hitch" star, promoting the flick overseas, repeated the eyebrow-raising claim he made several years ago that he could be president if he wanted. What's more, he's now saying he plans to become the world's biggest movie star.
"I really, truly believe I could be the president of the United States if I wanted to," Smith was quoted as saying in several places including Herald Sun of Melbourne, Australia. "Now, somebody could probably lay out all of the reasons for me why that will never happen, but there's a weird naivete that I have that I truly believe it."
George Bush isn't the only one whose position Smith wants; Tom Cruise better watch his back, too. "I think that childlike belief is why I even try the things I try, to even make the attempt to 'Hey, I want to be the biggest movie star in the world. All right well, who's the biggest movie star in the world? OK: Tom Cruise, Tom Hanks. Give me a list of all of their movies," Smith said. "I want to know what they did, I want to know what order they made their movies, I want to know who their co-stars were. I want to know all of that stuff because I want to be that.' And it never even crosses my mind that, no, you can't do that."
Notes from all over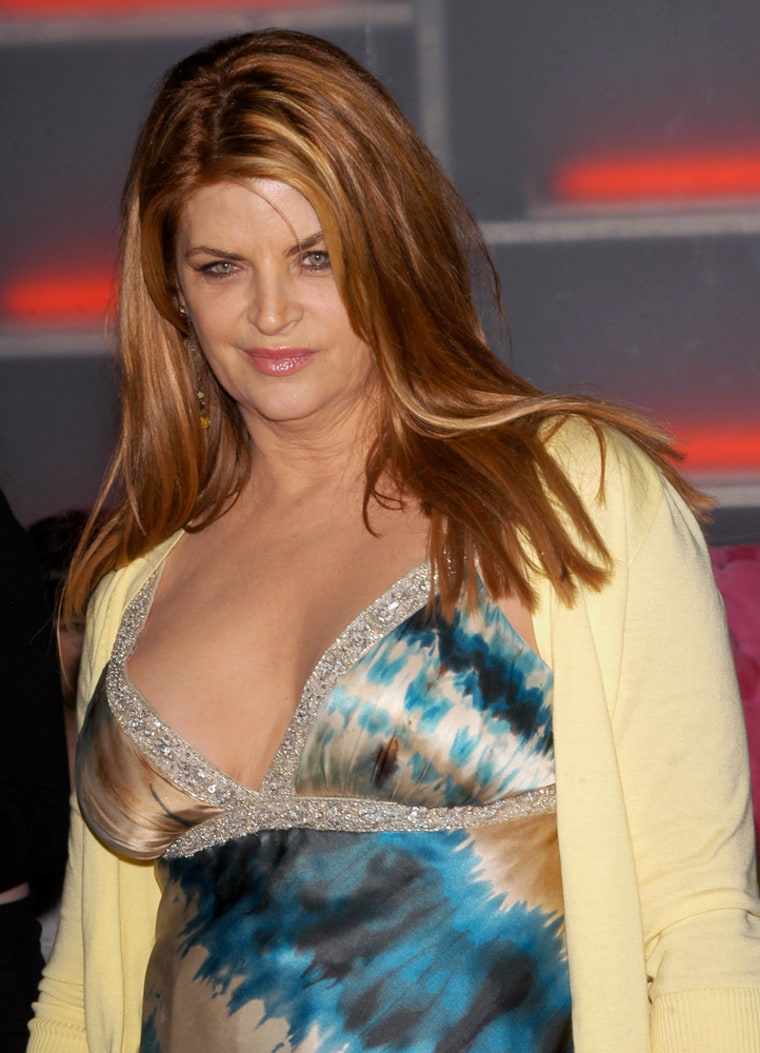 Kirstie Alley donates $100 to her favorite Scientology charity every time she strays from her diet, according to In Touch Weekly, which reports that so far the church has netted $1,500 from her moments of weakness.  . . . Britney Spears decided to drop weight after seeing how pudgy she looked in tabloid photos, according to World Entertainment News Network.  . . . Anna Nicole Smith has been making Janet Jackson look modest. The outrageous merry widow was at the MTV Australia Video Music Awards when she pulled her dress down to her waist to reveal her ample breasts with pink MTV stickers on her nipples. She later repeated the stunt — without the stickers.
Mondays through Thursdays on MSNBC.com