A lot has changed for Bruce and Kris Jenner since they wed in 1991, including having two daughters together and breaking in to reality TV in a big way. But it's the most recent changes — their divorce and the former Olympian's transition — that have put them on a different path.
In an upcoming "Keeping Up With the Kardashians" special, the two talk about how far they've come and where they are now.
"We had so much in common that it was kind of a match made in heaven," Kris said of their relationship in a sneak peek that aired on TODAY Thursday.
As home movies from their wedding day and vacations played out, the Kardashian family matriarch reminisced.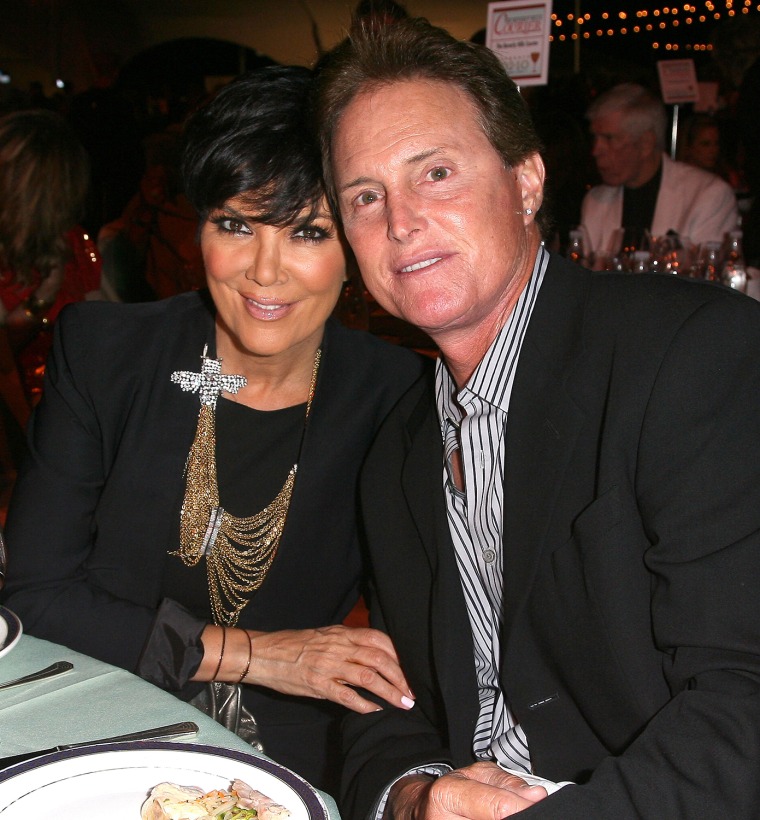 "We went to races; we played golf; we went snow skiing," she recalled. "I mean, there wasn't anything that we didn't do. And we could not keep our hands off each other!"
MORE: Kim Kardashian voices support for Bruce Jenner, calls transition 'an adjustment'
While that's no longer the case since their split, Bruce stressed that the love that was behind it all — and something more — remains.
"Kris is a really good woman, and I love her to death," he stated in the clip. "The love and acceptance I have gotten from Kris is absolutely overwhelming."
WATCH: Kathie Lee Gifford says Bruce Jenner's transition was 'new for Kris'
See more from "Keeping Up With the Kardashians: About Bruce" in our earlier preview, and see it all when the two-part special airs May 17 and 18 at 9 p.m. ET on E!
Follow Ree Hines on Google+.