It's a reunion 16 years in the making.
"Boy Meets World" fans have been waiting to see the entire gang back together again ever since the Disney Channel spinoff "Girl Meets World" was announced in 2012. And we know what you're thinking: Will we get to see Mr. Feeney?
What, are you new?! Of course Feeney (William Daniels, 89) will be there!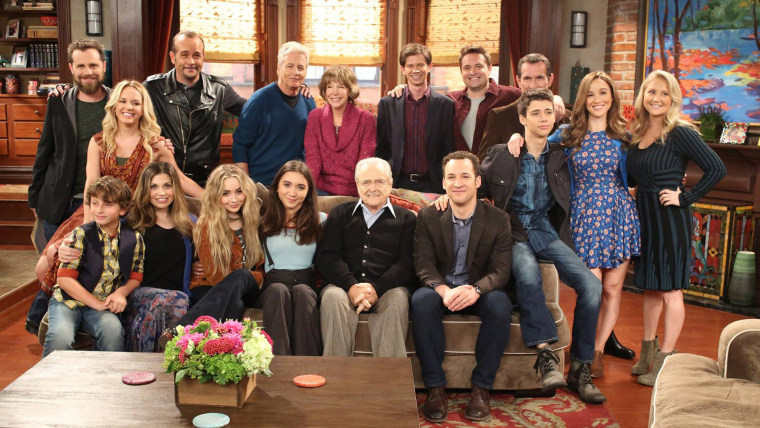 The announcement came from the "Girl Meets World" writers' account on Twitter, letting fans know the old favorites would "stop by" in a future episode "and help us make a decision."
Shortly after, Disney released an official photo of the cast back together again.
In addition to William Daniels, others to be featured in the reunion are Rider Strong (Shawn Hunter), Will Friedle (Eric Matthews), William Russ (Alan Matthews), Betsy Randle (Amy Matthews), Anthony Tyler Quinn (Mr. Turner), Lee Norris (Minkus) and Danny McNutly (Harley Keiner).
Perhaps the biggest surprise of all: BOTH actresses who played Corey's little sister Morgan (Lindsay Ridgeway in season 1 and 2, and Lily Nicksay for the rest of the series) will be returning for the special episode. We're excited to see how they pull that one off... Alternating scenes perhaps?
While this isn't the first time some of the original "Boy Meets World" cast will make an appearance in the spinoff — Cory and Topanga are regulars and Shawn and a few other old favorites pop by for the occasional visit — this upcoming episode will mark the first time quite this many of the throwback crew will share the screen since 2000.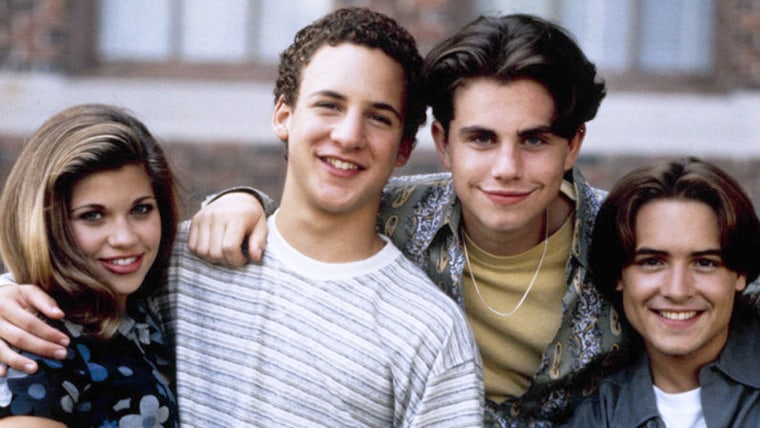 If you're hoping to get any details about the reunion out of "Girl Meets World" star Rowan Blanchard, you're out of luck. "I know as much as you guys do," she said in a tweet to fans earlier this week.
It's yet to be revealed when the special reunion will air, so "Boy Meets World" fans will just have to keep tuning in to "Girl Meets World" for the double dose of nostalgia.