One of Blake Lively's comments on her latest Instagram post left some fans confused.
It all started on July 27, when Lively posted a photo of herself wearing a red bikini top with a yellow and white towel covering her waist. In the picture, Lively also wore a pair of red heart-shaped sunglasses.
In the comments, people noted how great Lively looked, including a fan, who asked how the "Gossip Girl" alum had been able to keep herself in shape after welcoming four kids with her husband, Ryan Reynolds.
"How have you had 4 kids???" they wrote, adding several fire emoji.
According to InStyle, Lively first responded by tagging her personal trainer, Don Saladino, in the comments.
Likely realizing the implication, she then replied with, "Wait. No. That's not how. He's not the father. He's just the one who helps me fit into (some of) my clothes again after."
"He's an even better person and friend than trainer. And that's saying a lot. ♥️," she wrote.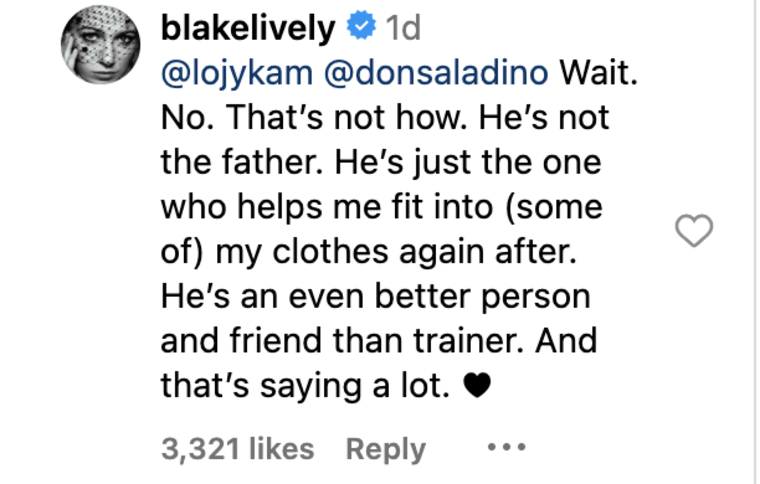 Lively and Reynolds are proud parents to four kids, James, Inez, Betty and a newborn, whose name has yet to be revealed.
While talking about his family to ET Canada, Reynolds said that having four kids is not all that different from having three.
"You know, two to three was a huge jump… three to four less so," he said. "I cannot speak for my wife, but it's just from what I've observed."
"But, we love it," he added. "You know, we would be idiots to do this again if we didn't love it."