He's 8 feet tall, yellow and beloved by children all over the world.
For 46 years, Big Bird has been played by one man: Caroll Spinney. And a newly-released documentary, titled "I am Big Bird," goes behind the beak to tell the story of Spinney's life and career.
TODAY's Jenna Bush Hager recently paid a visit to "Sesame Street" to chat with Big Bird/Spinney about what makes our feathery friend one of the most beloved characters of all time.
Here's what we learned:
1. Spinney, 81, has been playing Big Bird since "Sesame Street" first began in 1969. He calls the role "a dream come true."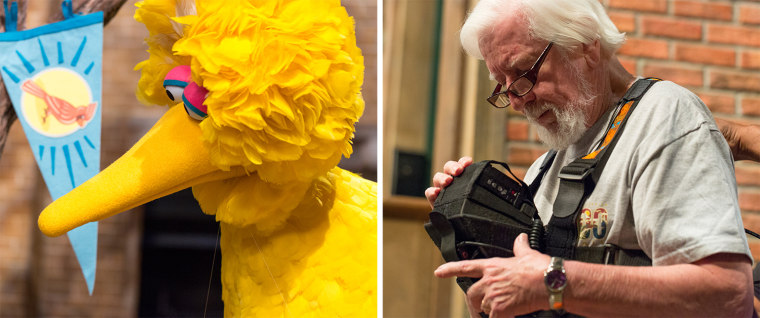 2. Muppets creator Jim Henson handpicked Spinney for the role of Big Bird. He saw Spinney perform at a puppet show and asked it him to join his new television venture, "Sesame Street." Henson and Spinney went on to become close friends, up until Henson's untimely death in 1990. Spinney paid tribute to his friend and mentor at Henson's memorial service, donning the Big Bird costume and singing Kermit the Frog's signature song "Bein' Green" — and breaking hearts in the process.
3. It's been 46 years since Spinney first wore the Big Bird costume, but he has no plans to retire anytime soon. He says he'd like to make it to 50 years, and ideally go beyond that, provided it doesn't change "the value of the performance."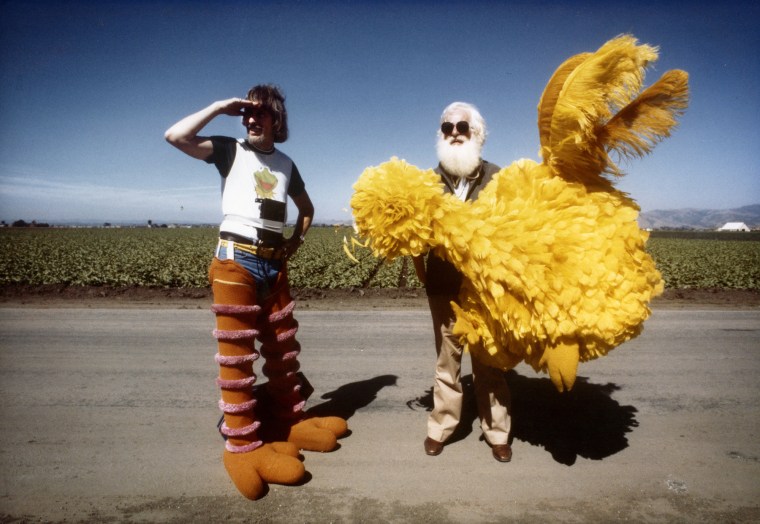 4. Big Bird is not Spinney's only "Sesame Street" character. He also plays Oscar the Grouch! While Oscar's personality is quite different from Spinney's, he enjoys playing the role because of the differences and because Oscar is "kind of cool." And while Oscar may have been consistently grouchy for all these years, he's been known to change his colors. In Sesame Street's first year, Oscar was orange, before switching to his iconic green.
5. NASA reportedly approached Spinney in the '80s with the idea of sending Big Bird into space to get children more interested in the space program. While initially nervous about the venture, Spinney eventually said yes, but it was later determined that Big Bird "would not fit in the spacecraft."
In an eerie twist of fate, the shuttle that Spinney would've been sent up on was the Challenger. NASA sent teacher Christa McAuliffe, who died along with the rest of the crew when the shuttle exploded on January 28, 1986. Spinney watched the launch and explosion from the "Sesame Street" set: "It made my scalp crawl to think I was supposed to be on that."
6. The character of Big Bird was initially a goofy grown-up. Spinney had the idea that Big Bird would be more useful as a surrogate child, representing all the kids watching him on television. "Sesame Street" producers agreed, and from then on, Big Bird was portrayed as a 6-year-old, albeit the tallest bird in his class at 8-foot-2 tall.
What's a day in the life of Caroll Spinney (aka Big Bird) like? Check out these behind-the-scenes photos from the set of "Sesame Street":