Ben Higgins, star of the latest season of "The Bachelor," opened up about what it's really like to date many women at the same time on the hit TV show.
"You are kissing multiple people in one night ... it does kind of mess with your mind a little bit sometimes," he said on "The Ellen DeGeneres Show." "Because you are with somebody and you enjoy that moment and then you get up and walk to the next. And it makes you feel really weird. It's not something I want to get used to."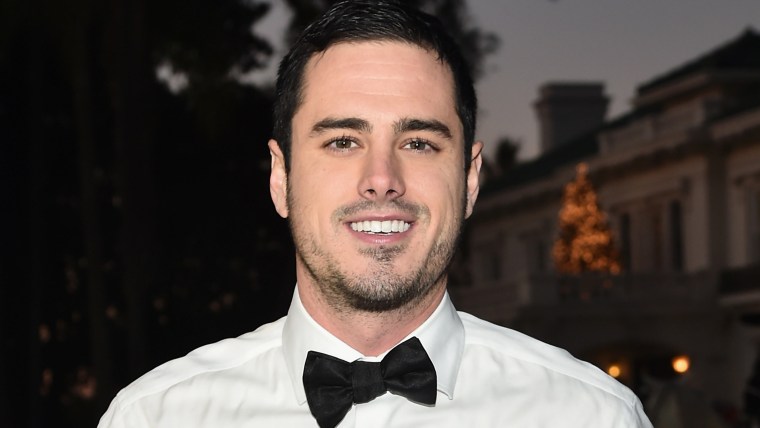 Higgins, 27, also said that while he loves seeing the world and the outrageous dates the show provides — like cruising above the "Bachelor" mansion in a biplane — sometimes he prefers "the simple life."
RELATED: Meet the women vying for 'Bachelor' Ben Higgins
"The luxury of it is fun," he told DeGeneres. "I've seen some crazy places last year. I've flown in helicopters as you've seen, I've been in hot tubs in the middle of nowhere. But I think you realize that the simple life — just the Hampton Inn — is sometimes just as fun as the luxury."
Of course, the host couldn't help but quip here: "Yeah, I don't think the women would go on that show to go to the Hampton Inn."
RELATED: Chris Soules' advice for 'Bachelor' Ben Higgins
DeGeneres also showed Higgins cards with photos of women currently on the show, asking what word popped in his mind when he saw them, hoping to get an idea of who the bachelor might have chosen.
For Jubilee, he said "depth," and for Lauren B., he chose "sweet." As for Olivia, the TV reporter whose confidence on the show has sparked some friction in the house, Higgins wisely chose the word "intense."
Higgins, who lives in Denver, was named the "Bachelor" after appearing as a contestant on Season 19 of "The Bachelorette," where he won over fans but failed to capture Kaitlyn Bristowe's heart.