/ Source: TODAY contributor
Amanda Knox may have secured a seven-figure book deal, but her ex-boyfriend is preparing to share candid details about their story first.
Simon & Schuster's Gallery Books said Thursday it will publish Raffaele Sollecito's "Presumed Guilty: My Journey to Hell and Back with Amanda Knox" in the fall. Knox's still-untitled memoir is due out in early 2013.
Both books promise to chronicle the relationship between Knox, 24, and Sollecito, 27, who were initially found guilty of the 2007 murder of Meredith Kercher, Knox's roommate in Perugia, Italy. They were both imprisoned for four years until their convictions were overturned last fall.
"Sollecito was an unwilling participant in a case that riveted the world. The Italian media convicted the young couple before any evidence had even been heard," Gallery Books said in a statement. "Over and over, Sollecito came under pressure to change his testimony and get himself off the hook, but he refused to betray Amanda and he refused to lie.
Revealed: Why court cleared Amanda Knox
"In 'Presumed Guilty,' Sollecito will finally tell his side of the story — from his first meeting with Amanda Knox, to his arrest, prison time, subsequent release, and current relationship with the woman he stood by through the worst ordeal of both their lives."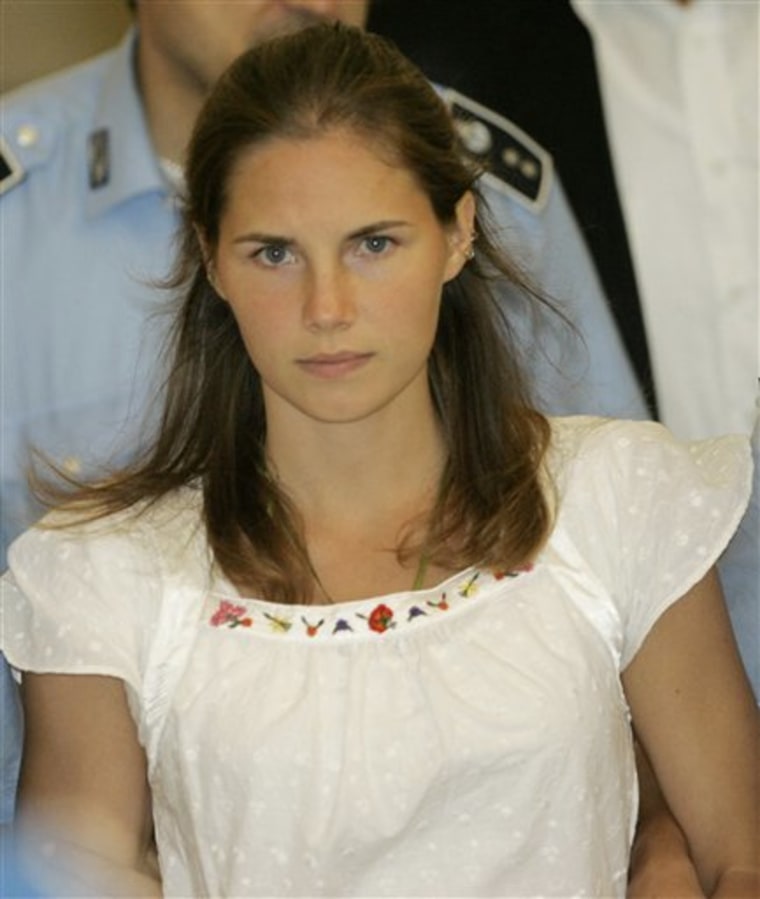 Italian prosecutors, as expected, seeks reinstatement of Amanda Knox conviction
Gallery spokeswoman Jennifer Robinson told the Associated Press that Sollecito will collaborate on his book with Andrew Gumbel, a British journalist and author of "Steal This Vote" and "Oklahoma City." Financial terms of Sollecito's book deal were not disclosed.
After their release from prison, Knox returned to her home in Seattle and Sollecito remained in his home country of Italy. According to a report in the West Seattle Herald, Sollecito is visiting the Seattle area this week and interviewing for a job at a high-tech company — possibly Microsoft. The paper reported that Sollecito completed his computer science degree while in prison.
Report: Amanda Knox 'loves Italy' and might return
Friend TODAY.com writer Laura T. Coffey on Facebook, follow her on Twitteror read more of her stories at LauraTCoffey.com.