"That '70s Show" is turning 20!
Thursday marks the 20th anniversary of the beloved Fox sitcom's Aug. 23, 1998 premiere — and Topher Grace and Laura Prepon, who played young sweethearts Eric and Donna on the series, took to Twitter to celebrate.
"Ultimate #tbt — Hard to believe 'That '70s Show' premiered 20 years ago today. Few people can say they owe everything to one small group, but in my case it's true," Grace wrote next to a pic of the show's cast. "To quote the '78 Point Place High yearbook 'What a long strange trip it's been ... in Forman's basement' #hellowisconsin."
Prepon honored the show's special day with pics from the cast members' first press tour together.
"We were all blown away when we saw this bus! Can't believe the show came out 20 years ago today ... such a special group of people. So lucky to have been a part of it," she wrote, adding, "I think Hyde is taking the pic!"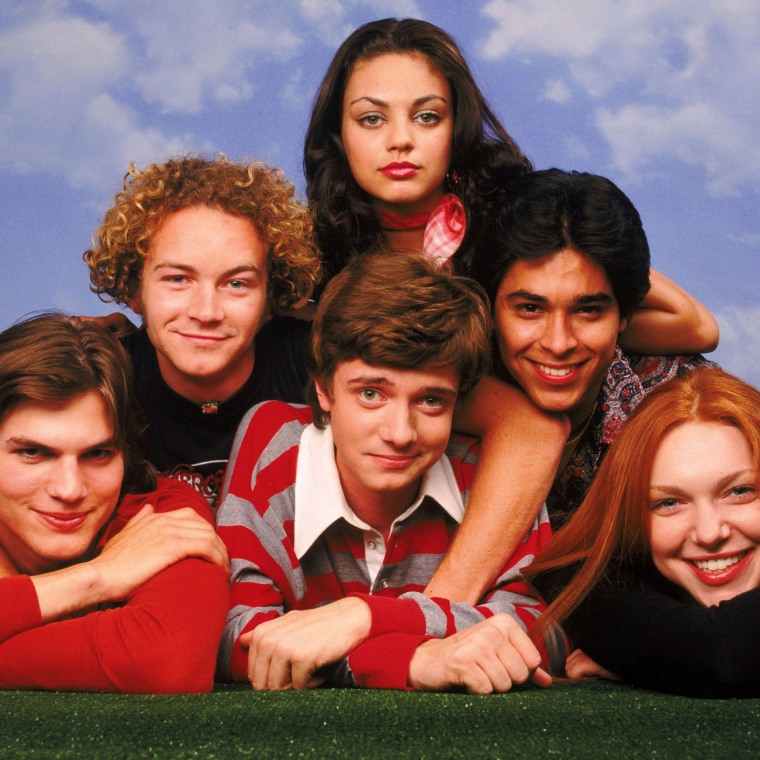 The pair starred alongside Ashton Kutcher (Kelso), Mila Kunis (Jackie), Wilmer Valderrama (Fez) and Danny Masterson (Hyde) on the throwback comedy, which for eight zany seasons followed a group of close-knit Wisconsin teenagers during the freewheeling 1970s.
The show not only featured its young bell-bottomed characters cracking wise about 1970s milestones — Nixon's resignation, the energy crisis, "Star Wars" — it also depicted tender romances between them and helped jump-start a real-life love story between Kunis and Kutcher, who played a couple on the series, began dating many years later and are now married with two kids.
Happy birthday, "That '70s Show"!