Ashton Kutcher remembers every detail of his first on- and off-screen kisses with his wife, Mila Kunis — but the off-screen kiss, he says, was way more fun.
During a radio interview on "The Howard Stern Show" Wednesday, Kutcher revealed that he thought of Kunis like a little sister when the two played high school sweethearts on "That '70s Show." After all, he was 19 and his co-star only 14.
"I did her chemistry homework for her!" Kutcher, 39, revealed to Stern.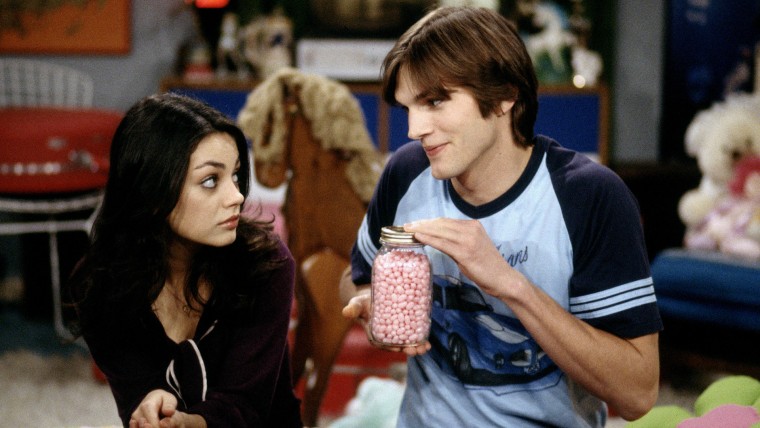 Locking lips with the much younger Kunis, was "awkward," the actor admits. "It was really weird. I was like, 'Isn't this illegal?'... She was 14! She was like my little sister."
Stern said in an earlier interview with Kunis, 33, the actress swore she was never attracted to Kutcher on the show.
Kutcher's response? "She lying. She has a journal, like a diary of when she was a kid that she wrote … she thought I was cute," he said.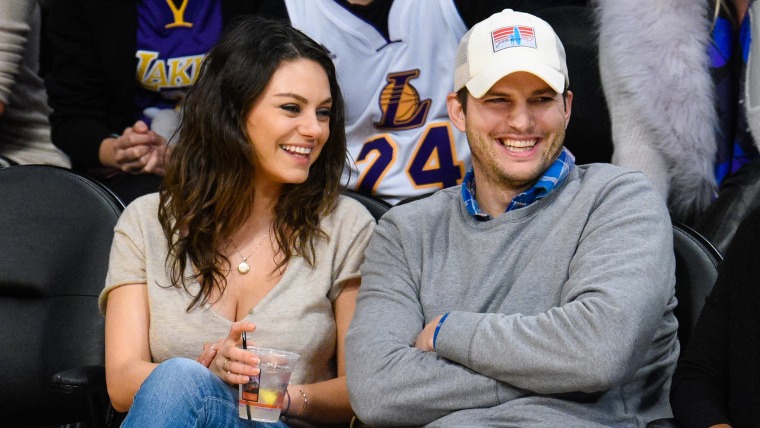 Several years later, the two stars found themselves flirting at a party — and before you know it, they were making out off-screen for the very first time.
Remembers Kutcher, "I was smoking cigarettes at the time...and she had quit smoking and she wanted me to, like, shotgun cigarette smoke so she could breathe it in. And I was like, 'Well, alright.' And so I started doing this and gradually through the night, it got closer and closer and closer."
Sparks flew, remembered the "Long Home" star: "It was kind of obvious that things were happening."
But since the actor was newly single, Kunis suggested they keep things "casual."
"She's like, 'You're not ready to be in a relationship' and I'm like, 'I'm not ready to be a in a relationship,'" the actor recalled.
Still they couldn't deny their chemistry.
"It was funny because I'd just done this movie called 'No Strings Attached' and she just did a movie called 'Friends with Benefits' and we legitimately lived out our movies," he revealed.
Eventually the two began properly dating in 2012. And now, 20 years after that first "awkward" on-screen kiss, the happy couple, who wed in July 2015, are the proud mom and dad of Wyatt Isabelle, 2, and son Dimitri, 6 months.