Mila Kunis and Ashton Kutcher may have met as co-stars on "That '70s Show," but don't expect the pair to work together on any rom-coms — or any other type of movie — in the future.
"Probably not going to happen," Kunis, 34, revealed to Sunday TODAY's Willie Geist during a Sunday Sitdown interview airing this weekend.
The "Spy Who Dumped Me" star, who last appeared onscreen with Kutcher in a cameo in 2014's "Annie," said acting opposite her hubby these days is just too surreal.
"I can't look at him and not be like, 'What are you doing?' It's like a weird — no, no, it's weird," she said.
Apparently, Kutcher has the same problem. Kunis recalled the couple getting tripped up while trying to perform a scene together when she appeared in 2014 as a guest star on "Two and a Half Men."
"I was like, 'Oh, I see you acting!' Like, I can catch it. And he looked at me and he was like, 'What's that face you make?'" Kunis shared.
"I was like, 'We can't do this. We can't be together in a scene,'" she added.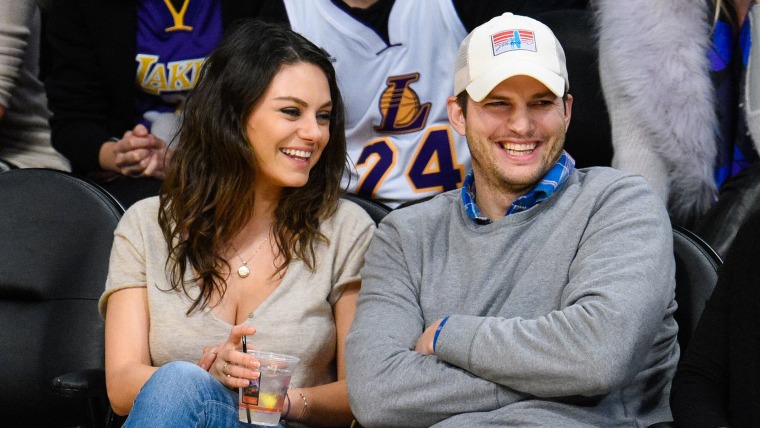 Though acting together may be off the table, the duo are nailing their real-life roles as mom and dad to daughter Wyatt, 3, and son Dimitri, 20 months.
Last fall, Kunis opened up to Marie Claire about putting her kids first.
"What motherhood shows you is how selfless you can get. I'm ragged tired. Who cares? My kids are healthy, I'm happy," the star said.