Taylor Swift and her pack of glamorous gal pals ruled Sunday night's American Music Awards. Swift, Lorde and Selena Gomez's performances at the Nokia Theatre in Los Angeles were some of the most talked about moments of the night. 
While Swift was the only one of her pals to snag an award — the inaugural Dick Clark Award for Excellence — it was clear that the girls in her clique were the stars of the show, with the cameras constantly focusing on them to see their reactions to various performances. But One Direction was the big winner of the night, taking home a total of three American Music Awards, including the Artist of the Year award.
But the best moments? Here's what buzzed on social media: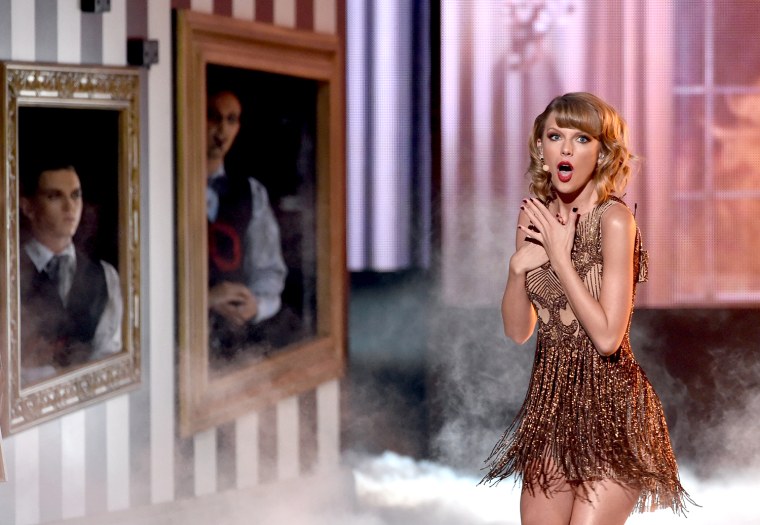 Taylor went crazy
The country singer-turned-pop superstar showed her scary side when she kicked off the show with her new hit "Blank Space." Swift started her performance seated at an elegant dinner table with a hunky date — whom she promptly strangled. Swift bulged out her eyes and gyrated on stage, all while her "zombified" ex-boyfriends danced behind her. She went on to brutalize several more suitors, light some stuff on fire and look frighteningly deranged.
Backless gowns and big hair: See who dazzled at the American Music Awards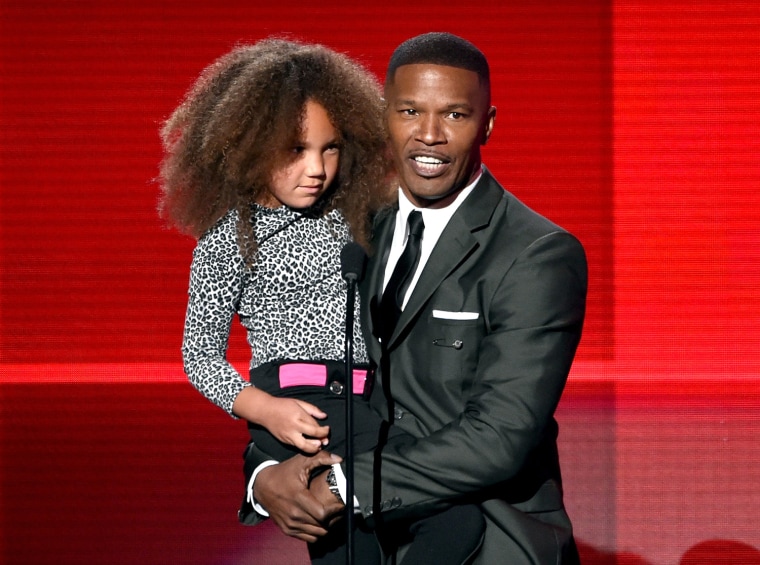 Jamie Foxx's daughter presented Iggy Azalea with her first award ever
Jamie Foxx didn't win any awards, but he certainly went home with the cutest girl in the place on Sunday night. The actor carried his 5-year-old daughter Annalise Bishop on stage to help him present the award for Favorite Rap/Hip-Hop album. The curly-haired tyke was more than happy to announce that Iggy Azalea's album "The New Classic" had won, and Azalea seemed just as thrilled to receive the award, telling the audience that it was the first award she had ever won in her entire life.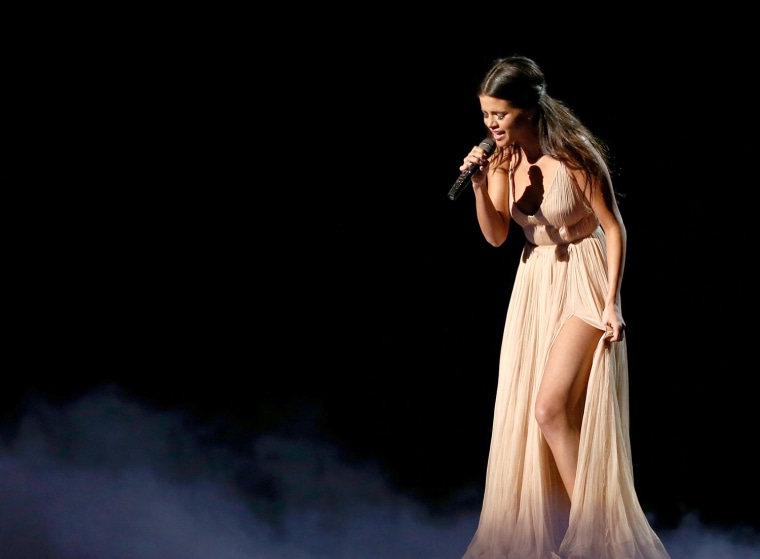 Selena made everyone cry
Selena Gomez struggled to hold back her tears as she performed her new song, "The Heart Wants What It Wants" — a tune clearly inspired by her on-and-off-again relationship with Justin Bieber. Selena was emotional during the performance, and at one point even appeared to mouth, "Thank you Jesus." She wasn't the only one shedding tears: Her BFF Taylor Swift was also crying by the end of the song.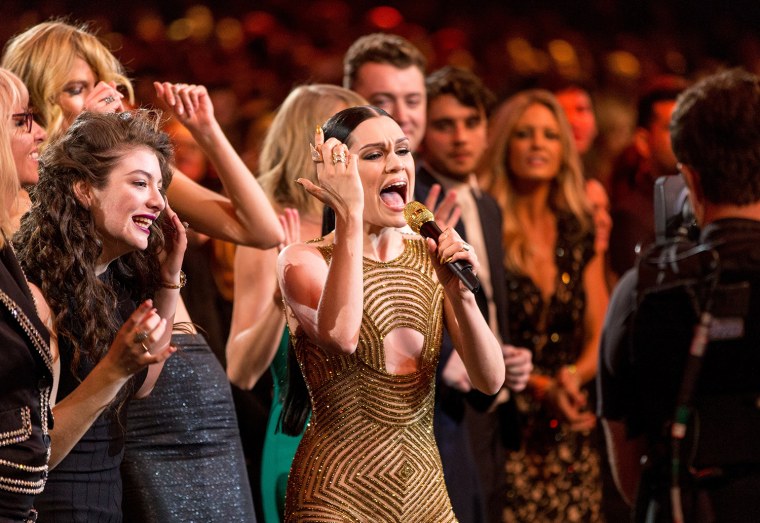 Everyone dirty-danced
Jennifer Lopez and Azalea sang about "Booty," but even with the barely-there leotards and constant butt jiggling, their performance couldn't compete with the frisky frolic Jessie J did as she moved through the audience on her way to the stage to perform her song "Bang Bang." Dressed in a tight gold bodysuit, Jessie got downright dirty, grinding on Khloe Kardashian before making her way to where Swift and her friends were standing. She gyrated with Swift, Lorde, supermodel Karlie Kloss and an awkward Sam Smith before joining fellow dirty dancers Ariana Grande and Nicki Minaj on stage.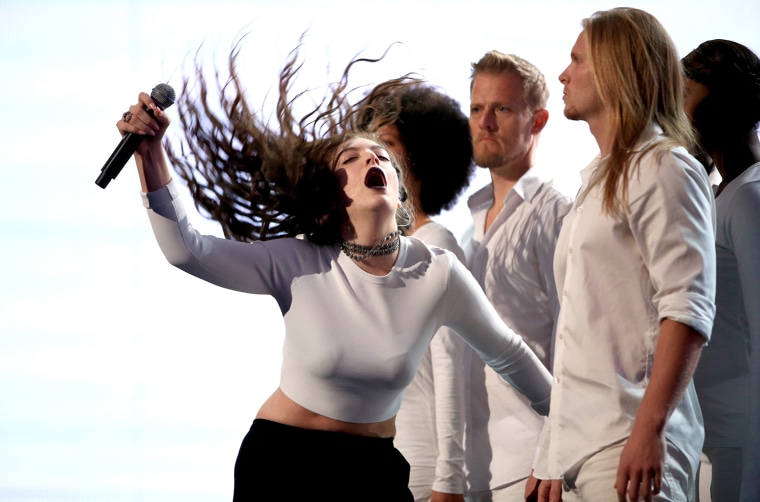 Lorde kind of creeped everyone out
One of the only performers who didn't dirty-dance on stage was Lorde. Instead, she performed a ferocious — and somewhat frightening — version of her song "Yellow Flicker Beat." After starting her song in the dark, viewers soon found themselves trapped in a cell-like room with Lorde as she frantically thrashed around. She ended things by angrily smearing her lipstick across her cheek. 

Taylor made history
Swift became the first artist ever to receive the Dick Clark Award for Excellence, an honor bestowed upon her because of her record-breaking album sales and the intense bond she has with her fans. Presenter Diana Ross called Swift "a true superstar" before presenting the "Shake It Off" singer with the inaugural award. The moment was not lost on Swift, who told the audience that she was "blown away" to not only receive the award, but to get it from Diana Ross. Clark's widow, Kari, beamed from the audience as Swift talked about Clark's impact on the music industry.