Whoa! Does this constitute scientific proof that Jonah got swallowed by a beluga whale?
Just kidding, just kidding! But it's hard not to do a double take after seeing this image of Juno, a 1,320-pound beluga, saying hello to little 3-year-old Veronica Antov WITH HIS MOUTH.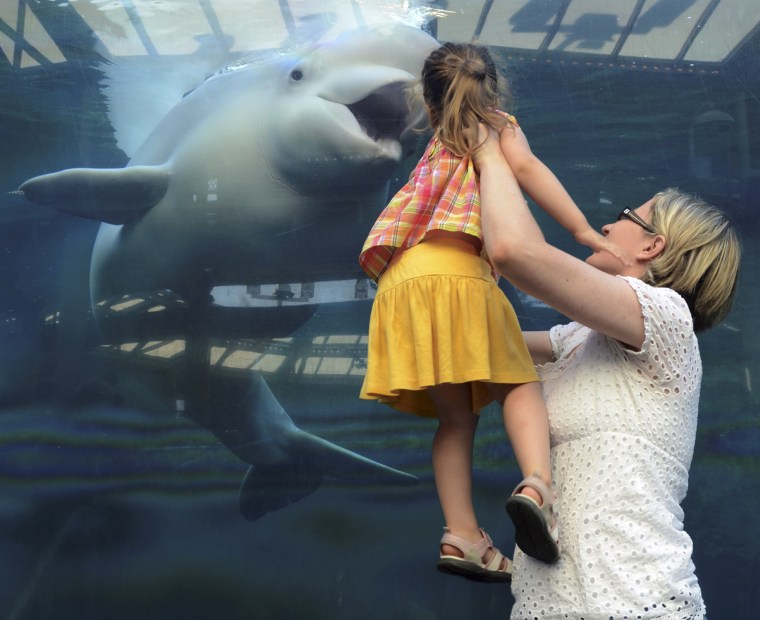 Veronica and Juno actually became fast friends during her recent visit to the Mystic Aquarium in Connecticut with her parents, Magda and Andrey Antov. Dad Andrey captured an array of images of the nearly 12-foot-long whale's interaction with his little girl.
Mom and Dad marveled over how much Juno wanted to shadow Veronica's movements and play with her. (The "eating" photo turned out to be a humorous bonus.)
Nevertheless, Juno's enthusiastic response to Veronica's visit in the top photo above brings to mind another wild animal: The lioness who seemed to mistake a little boy named Jack for a zebra earlier this year at an Oregon zoo. (In the lioness' defense, Jack WAS wearing a black-and-white striped jacket.)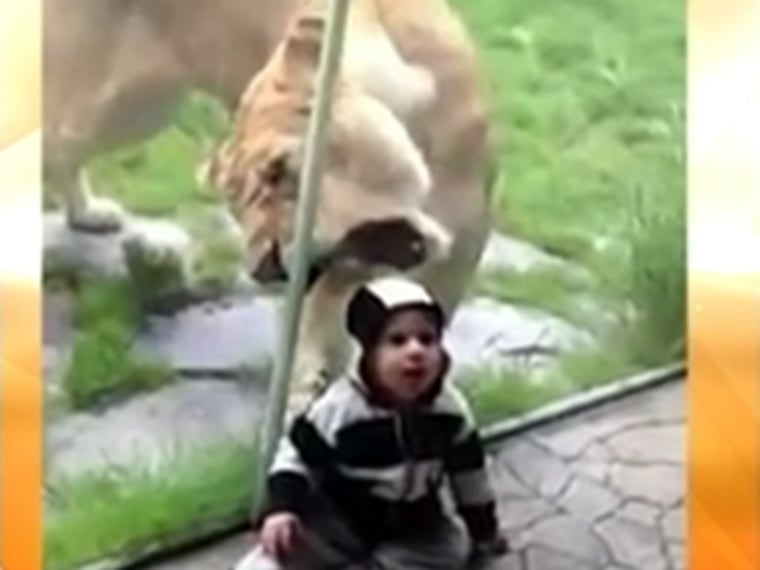 Keep on scrolling to see more images of Juno and Veronica making an unforgettable connection.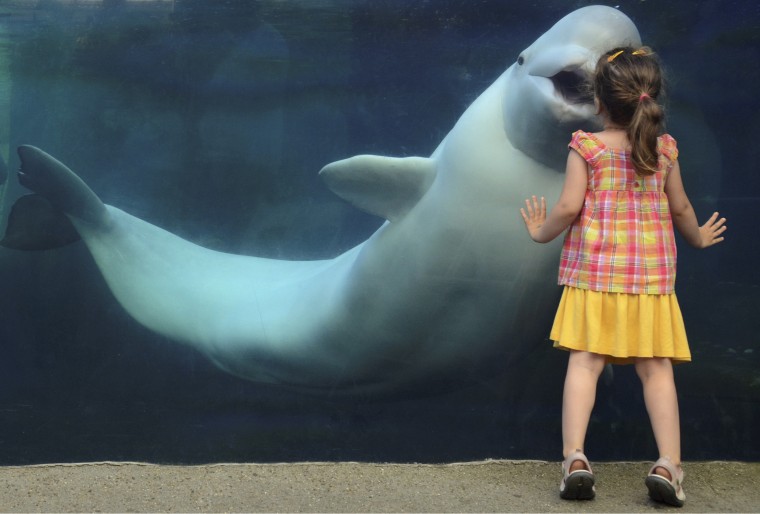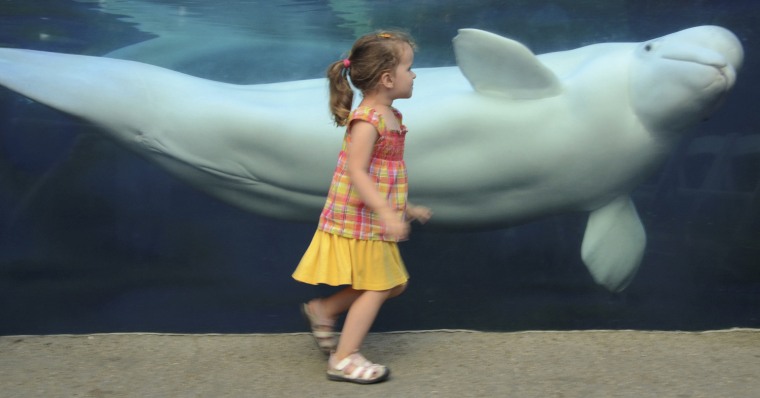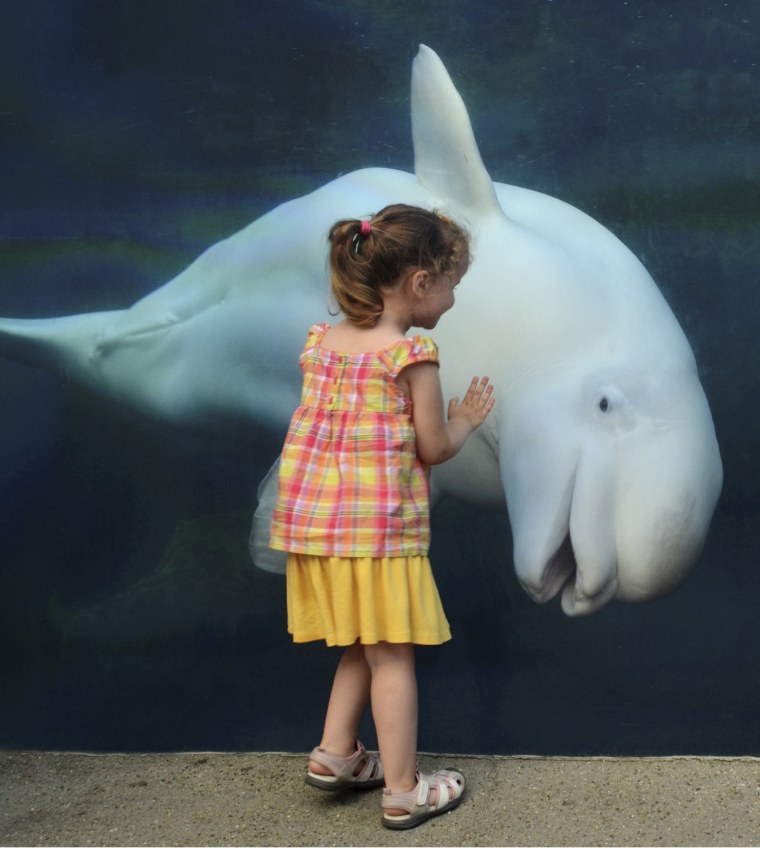 When TODAY.com writer Laura T. Coffey was a baby in a stroller, some goats at a petting zoo rudely drank all the milk right out of her bottle. Her parents laughed and laughed, but photographic evidence reveals that Laura was quite offended. Here's where to find Laura on Facebook and Twitter.
More: