Ralph Lauren model Roxy has silky smooth hair and big brown eyes. She loves apples, frolicking on the beach, and playing a rollicking game of fetch. That's right, fetch.
Miniature dachshund Roxy is one of 10 rescue dogs who participated in Ralph Lauren's "The Dog Walk" campaign, a collaboration with the ASPCA that kicked off on Oct. 15. The charming pups were plucked from shelters and featured in a short film, set on city streets, that showcases the company's Fall 2013 accessories collection. Though the brand has never shied away from including dogs in print ads in the past, this is the first time the company has let rescue dogs take center stage in a fashion show alongside their human model counterparts.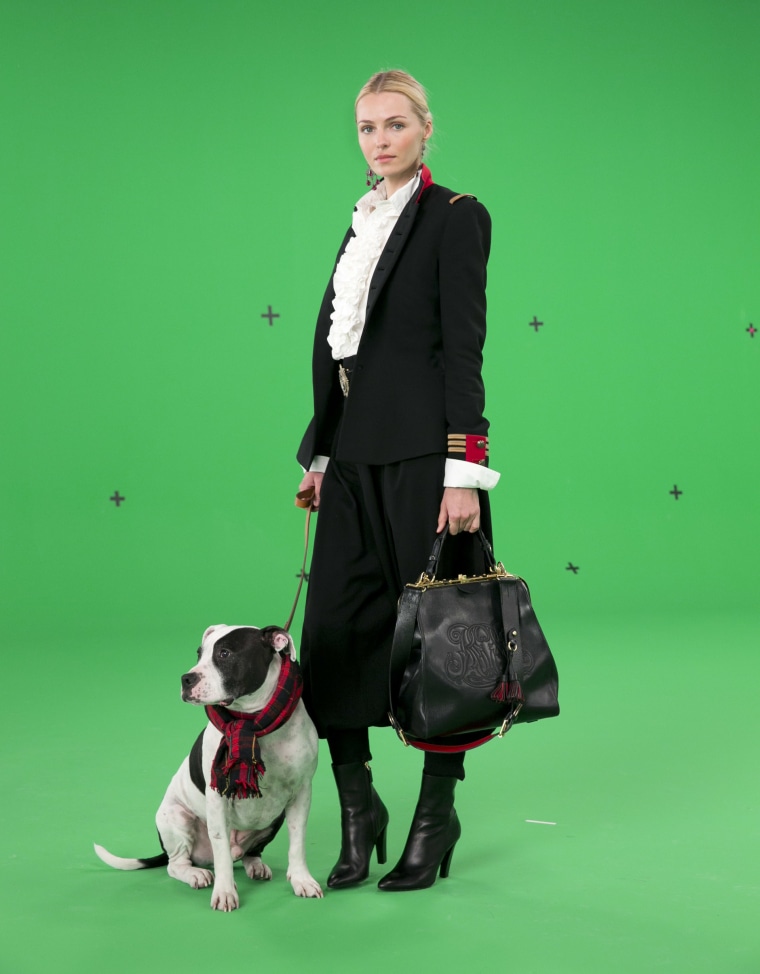 While it was challenging for some of the puppies to stay upbeat and engaged throughout the entire day of shooting, the dogs enjoyed one of the many perks of being a model: lots of attention. The video's leading ladies and crew members fawned all over them, according to Lourdes Bravo, the assistant director of adoption at the ASPCA.  
"It was a great day," she told TODAY.com. "They loved being out, plus they have models coming in and out, hugging and loving them."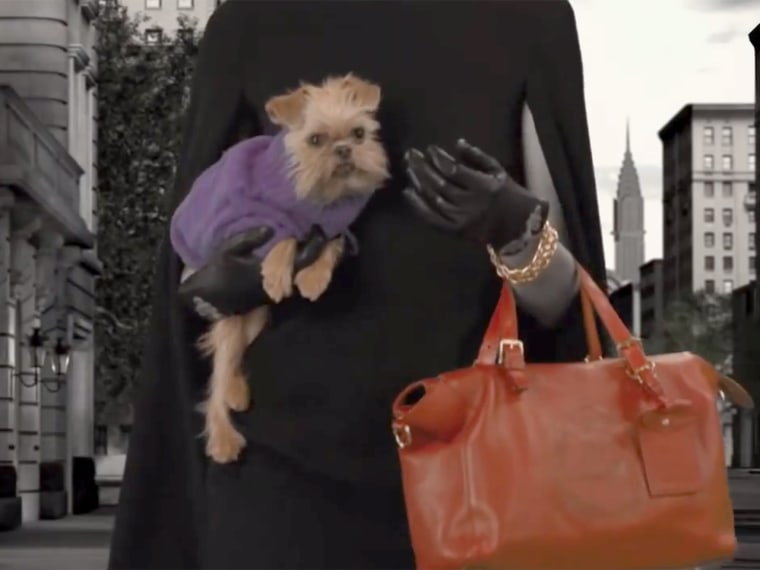 The video, which was released during Adopt-a-Shelter-Dog Month, highlights enviable (read: expensive) dog outfits and accessories that add bright pops of color to the film's black-and-white world. Clad in a purple polo, Roxy takes shelter in a $1,950 leather dog carrier, while other pups model $95 quilted coats and $495 leashes made of "sturdy" leather. While the prices are steep, buyers can take solace in the fact that they're doing a good thing for shelter animals: Until Nov. 17, 10 percent of the proceeds of each purchase will go to the ASPCA.

Since filming, all of the dogs have found happy homes, including white pit bull Lady who was placed in the ASPCA's "fospice" (foster-hospice) program for animals that have proven difficult to adopt because of their age and health issues. According to Bravo, Lady is thriving with her foster family, with whom she will peacefully live out the rest of her days.
"She looked better than ever," she said.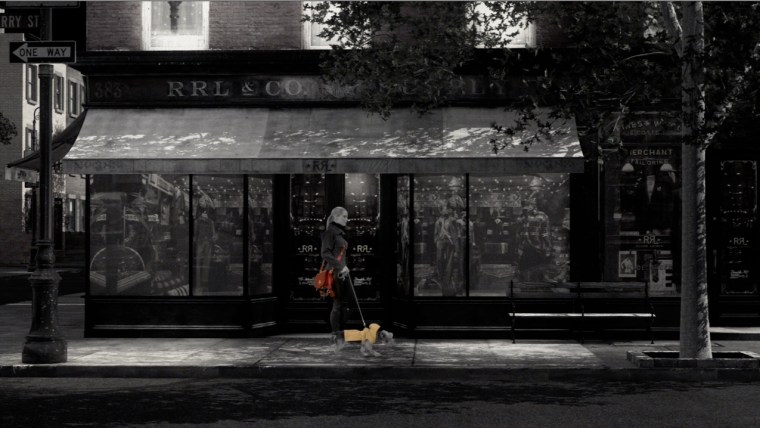 For more behind-the-scenes footage from the shoot, take a look at the video below: