Don Hardy walks down a sunny California road, not knowing what lies ahead of him. He can feel the sun on his face; he can hear the whirring sounds of oncoming traffic, but he can't see.
Hardy is walking blindfolded.
He grabs hold of a smooth leather harness and feels the confident tug of his new protector — a 2-year-old Labrador retriever. Hardy takes tentative steps down the street. He's terrified.
The 44-year-old had never thought about what it would be like to completely depend on an animal for his safety, but now he's beginning to understand in the most tactile way.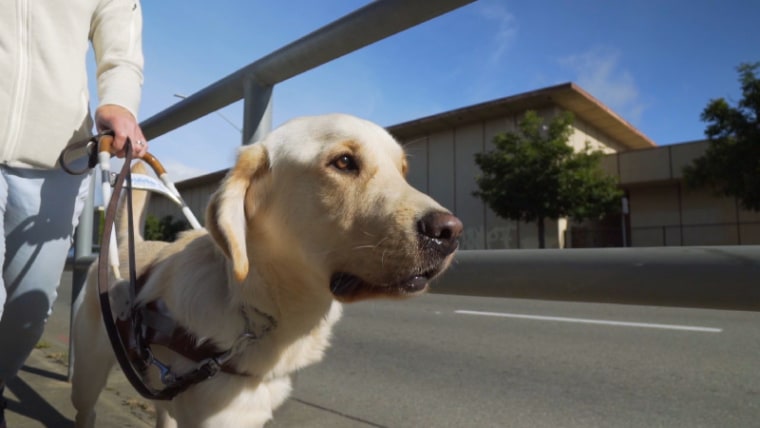 This animal, bred to become a guide dog, recently graduated from a training program at the Guide Dogs for the Blind center in San Rafael, California. Hardy was there to watch the whole process unfold, from birth to graduation.
The documentary filmmaker and co-director Dana Nachman, 46, followed five Labrador retriever puppies — Patriot, Potomac, Primrose, Poppet and Phil — through 20 months of intensive training to see which, if any, would become guide dogs in their new documentary, "Pick of the Litter," due out Aug. 31.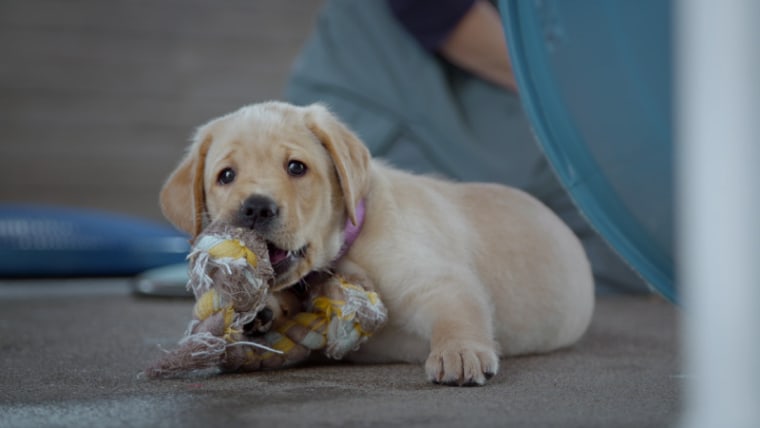 Spoiler alert: One of the dogs did graduate, they told TODAY. And that's why the pair decided to let the newly christened service dog lead them around a busy California street with blindfolds on.
"It was a really scary experience," Nachman said. "We had watched these dogs for almost two years training for this day, but I think we had really taken for granted what an incredible task it is to prepare a dog for this kind of service."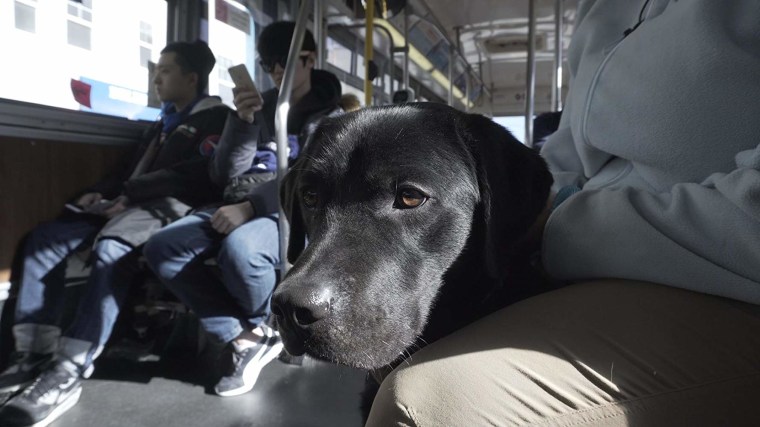 Guide dog training is extremely competitive. Even most dogs specifically bred for the task don't end up making the cut.
According to a report by the University of California, Davis, more than 4,000 guide dogs were placed in the United States between 2013 and 2014, the latest year that data is available.
Guiding Eyes for the Blind also estimates there are around 10,000 guide dog teams currently working in the United States to train and place guide dogs.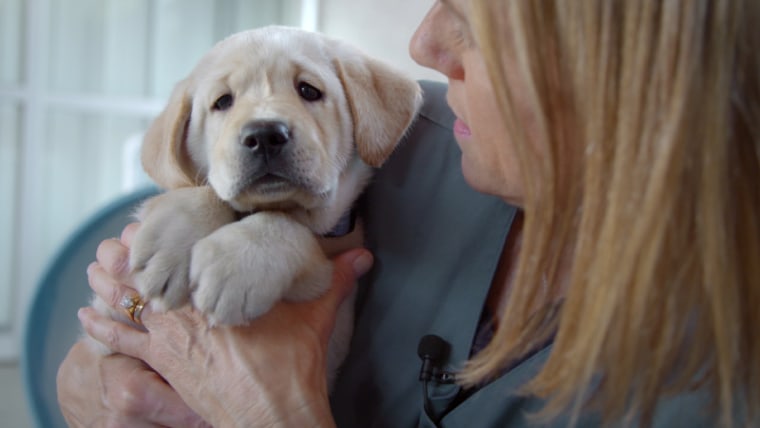 Hardy stressed that guide dogs quite literally have their owner's lives in their hands, which can be a daunting responsibility for both the dogs and their handlers.
"You walk down the street and you see people who are visually impaired walking with these dogs, and you don't realize just how much control the dog has in that situation," said Hardy. "When you grab that harness and feel the dog instinctively take control, it's terrifying."
Nachman interjected playfully, "But we were wimps about it."