If your dog could talk, what would it say? "Pet psychics" claim to be able to tell you... for a price.
To put their claims to the test, the Rossen Reports team wired a home with hidden cameras and booked appointments with several pet psychics. Each of them was asked to use their abilities on Jolene, producer Josh Davis' pet French bulldog.
According to one psychic, Jolene was "a very old soul" who had experienced a past life: "There's a sadness." Asked by TODAY national investigative correspondent Jeff Rossen why she was able to communicate with animals, the psychic replied: "Because I was born with the gift of intuity."
Another psychic used Tarot cards and came up with a startling prognosis for Jolene: "She needs a lover."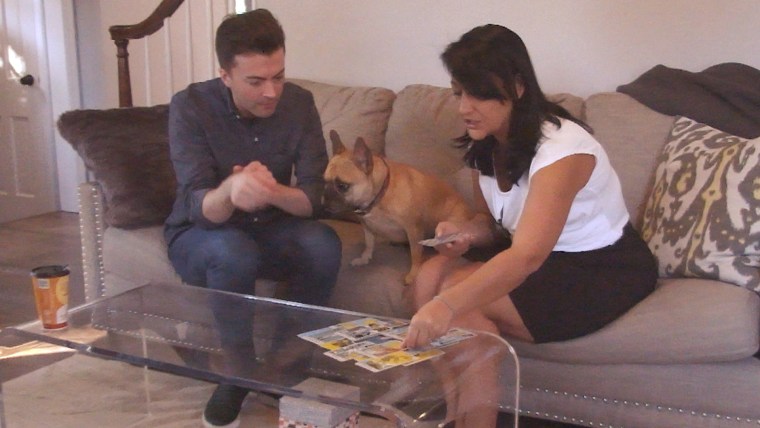 The Tarot reader also recommended a "cleansing" for Jolene "to wipe away all the negative energy." To accomplish that, she wanted $130 in addition to the $100 the session was already costing.
A woman calling herself an "animal communicator" charged even more for a reading: $250. She said Jolene communicated with her in a voice like Amy Poehler's: "Lively, funny, energetic."
Regardless of whether their abilities were spurious or real, the pet psychics' services did not come cheap: Rossen Reports found prices ranging from $100 all the way up to $1200.
To suggest a topic for an upcoming investigation, visit the Rossen Reports Facebook page.