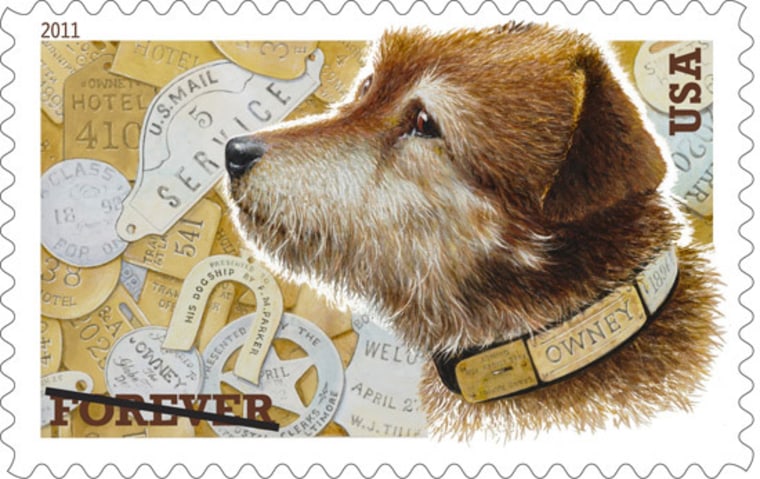 As the Smithsonian Postal Museum announced today:
On July 27, 2011, one of the National Postal Museum's most interesting objects is being commemorated with a U.S. postage stamp. During his lifetime, a scruffy mutt named Owney was the nation's most famous canine. From 1888 until his death in 1897, Owney rode with Railway Mail Service clerks and mailbags all across the nation.
The Railway Mail Service clerks adopted Owney as their unofficial mascot, marking his travels by placing medals and tags from his stops on his collar. By the early 1890s, the traveling postal dog was a regular feature in newspapers across the country as Owney visited town after town.
Owney page here.
Owney video here.