Dogs may be man's best friend, but sometimes, man has to return the favor.
When Sunny's left paw had to be amputated because of a tumor, the dog was given a prosthetic one in its place. But the golden retriever proved too big (and cunning) for his new limb, which kept breaking.
So Don Chernoff, his owner, decided to take matters into his own hands.
Using an old Nike tennis shoe and some duct tape, as well as the original prosthetic, Chernoff crafted a new paw that could withstand Sunny's weight and be harder for him to chew off.
In a video Chernoff posted to YouTube, he fits his pup with the new "faux paw" before Sunny bounds off to happily roll around in the snow.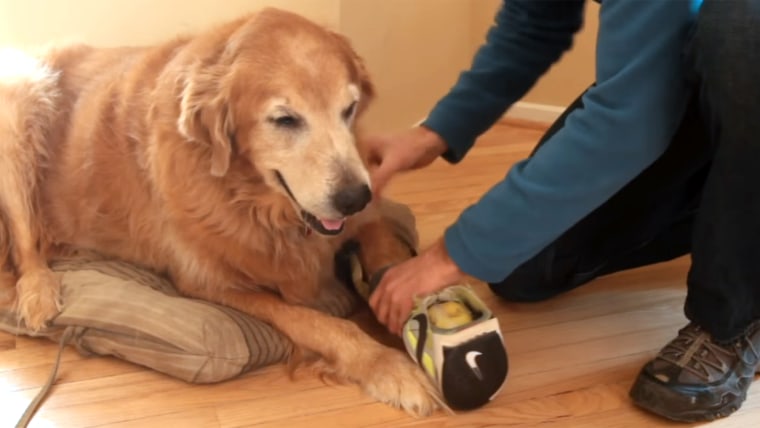 RELATED: Watch rescuers reunite mother otter with its pup in heartwarming video
The results?
"It works much better and now Sunny is a Nike dog!" Chernoff wrote in the video description. "Roger Federer would be proud."
RELATED: Husky comes face-to-face with an inflatable cat and loses its mind
As if that isn't enough of a happy ending, we're pretty sure most humans would covet the trendy shoes on Sunny's feet.