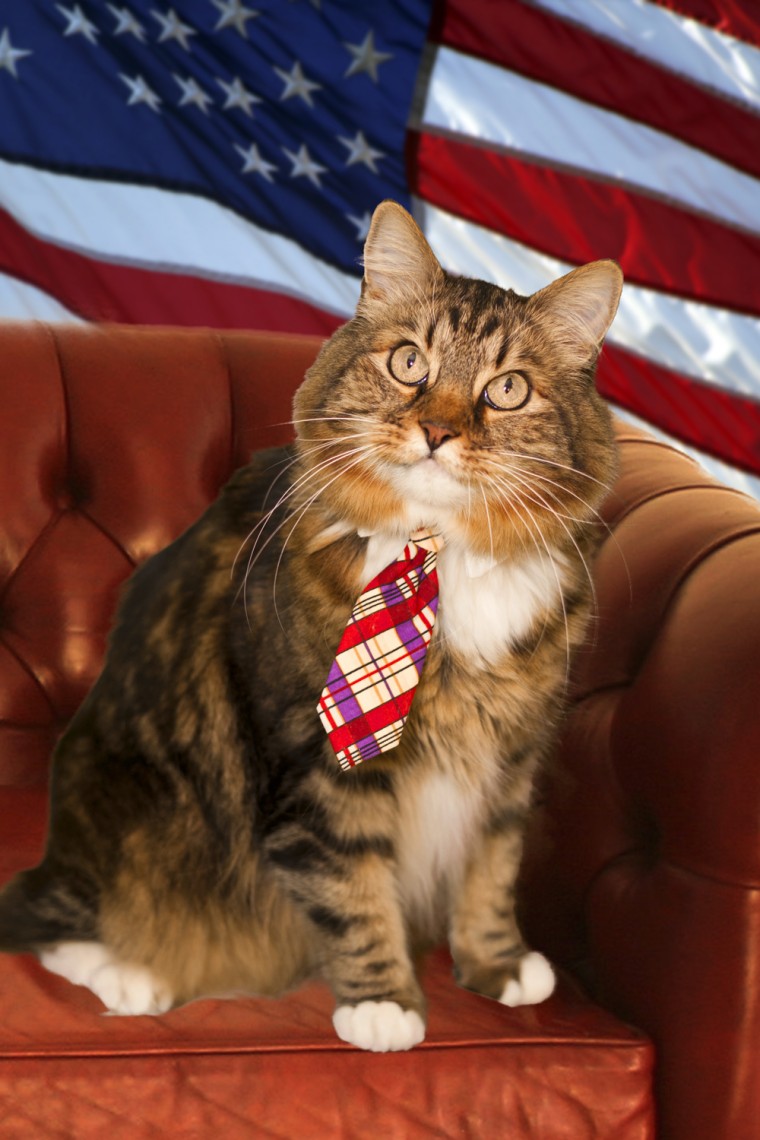 Virginia may be in for quite the catfight.
A new contender in the state's Senate race has entered the arena: Known only as "Hank," this nine-year-old kitty has sunk his claws into campaigning for the people.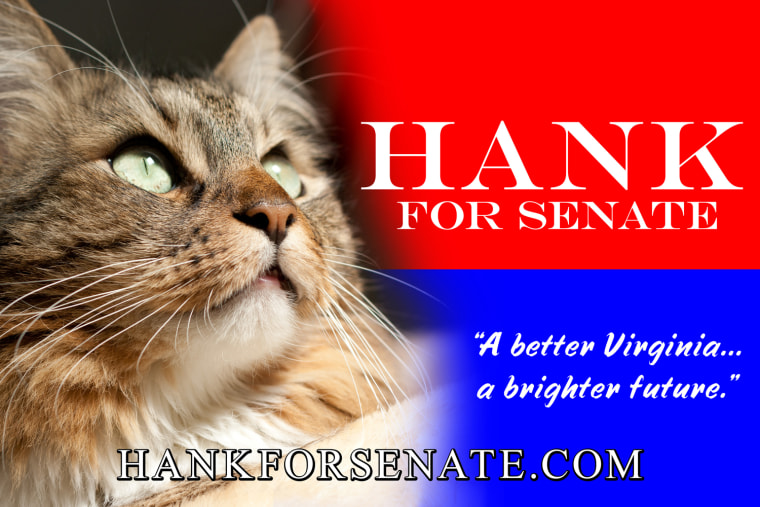 Hank, a native Virginian, will take on former Govs. George Allen (R) and Tim Kaine (D) for the state's one open Senate seat. A Washington outsider, Hank has no previous political experience.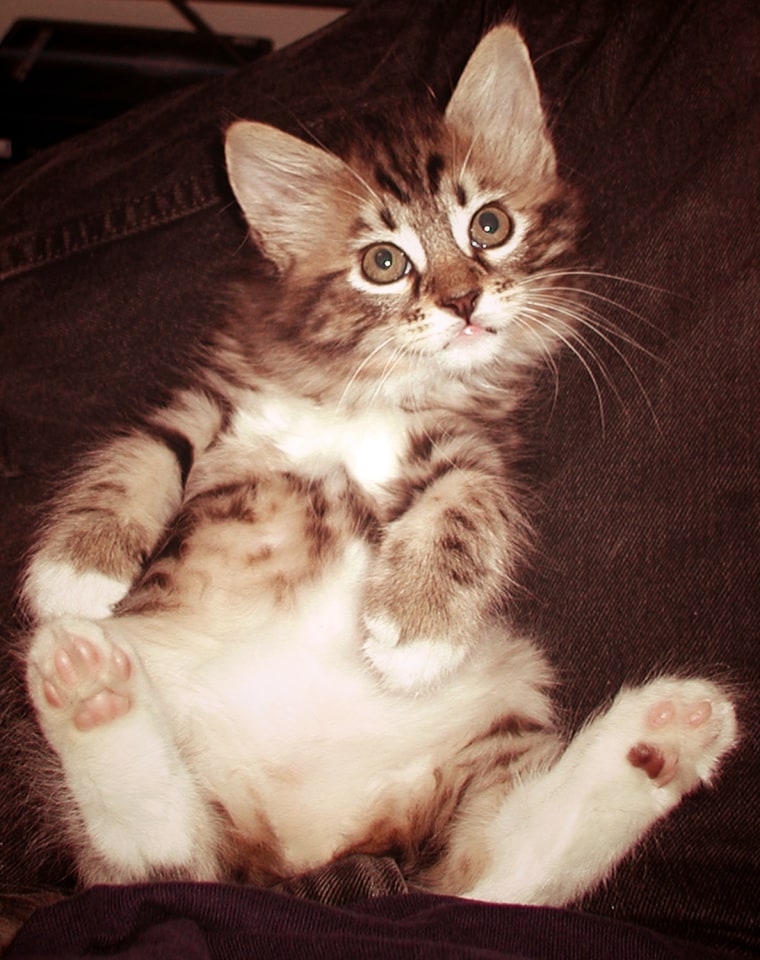 Born on the streets to a single mother, Hank, through his camp, said that it is his life experience that matters. His background, campaign manager Matthew O'Leary told TODAY.com, "definitely gives him a great insight into how difficult it is to live on the streets and to almost being put down. He realizes that the judicial system needs reworking and that there needs to be opportunities for everyone."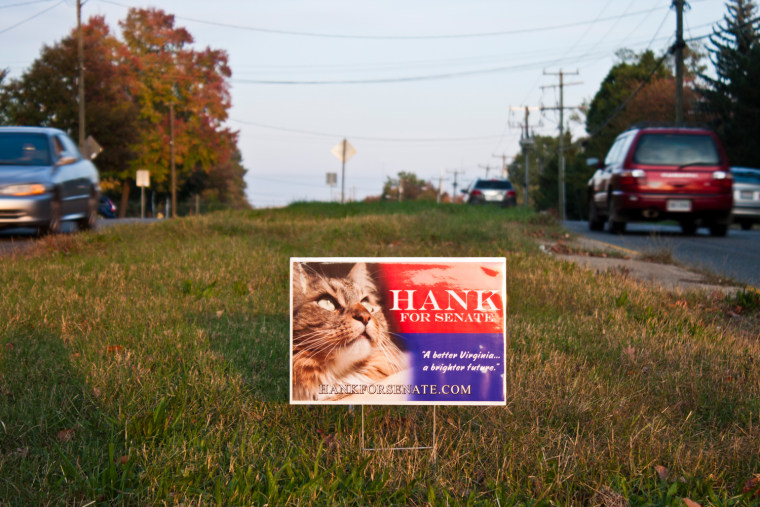 An independent, Hank is focused on creating jobs for Virginia and making sure that pets are spayed and neutered. According to O'Leary, "Hank leans to the Republican side himself but he feels as an independent that he can offer people real solutions without all the rhetoric and all of the hateful speech."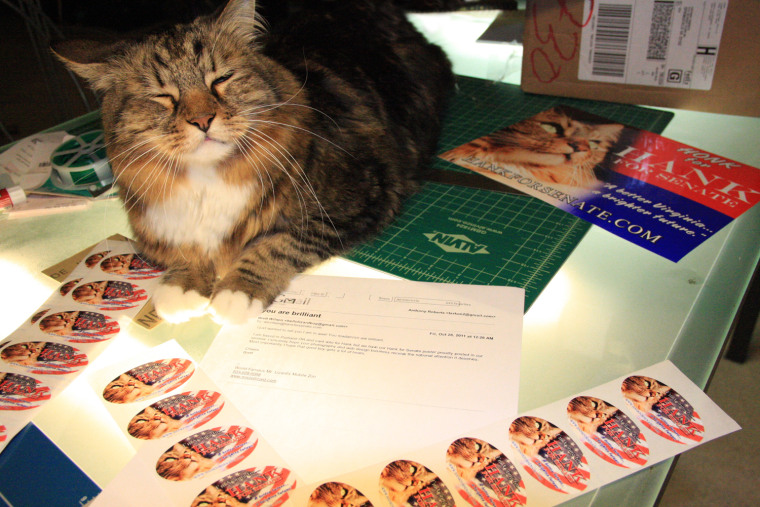 The race in Virginia has been a contentious one so far, with Allen and Kaine battling it out over repairing the nation's economy. With the two embroiled in heated debates, Hank may have a shot at winning over voters. What started as an inside joke between Hank's owners has become an internet sensation, if not a viable political candidacy. "He thinks he has a pretty good chance," O'Leary said. "There seems to be a whole lot of support right now and he did an interview on television yesterday and that went well. He's very hopeful that this grassroots support will explode and get a lot of people interested in him."
TODAY.com contributor Jillian Eugenios is a firm supporter of anthropomorphism, as her own cat adores wearing pearl necklaces and drinking from teacups.
More: Faceless kitten photos. Cute or kooky?
Kate takes her new puppy for a walk outside Kensington palace
Roast Beef the penguin charms nursing-home residents