These remarkable photos by Mauricio Handler show a diver in Mujeres, Mexico who was almost sucked into the mouth of a giant whale shark while photographing underwater marine life in July 2011.  According to the Daily Mail, the diver escaped from the encounter without injury.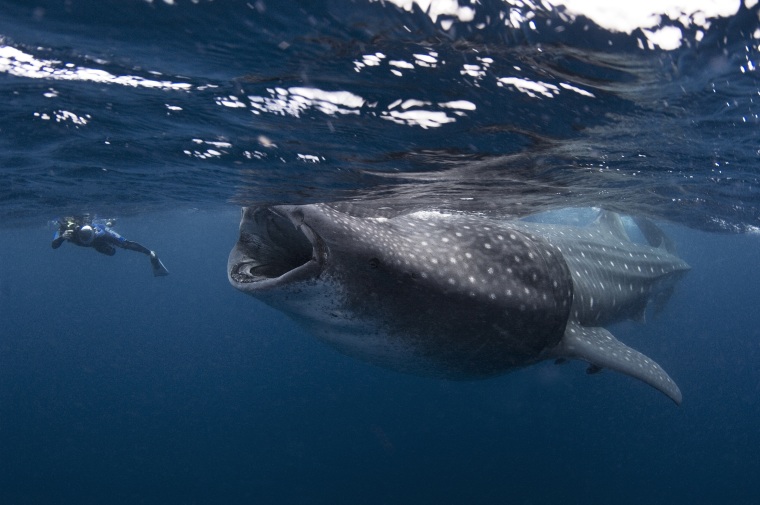 Whale sharks are incredibly docile, who filter-feed, swimming with their wide mouths open, collecting plankton and small fish. They have mouths up to nearly 5 feet wide that contain up to 350 rows of teeth and despite their size, do not pose a risk to divers. Click here to read more about these marvelous creatures.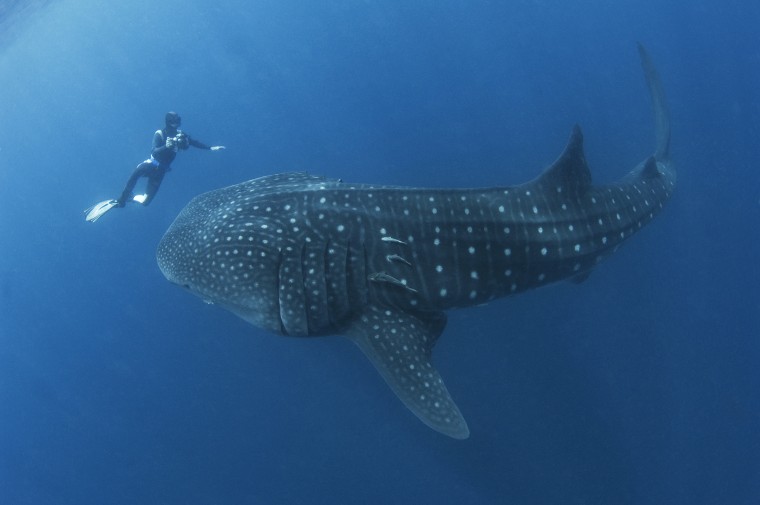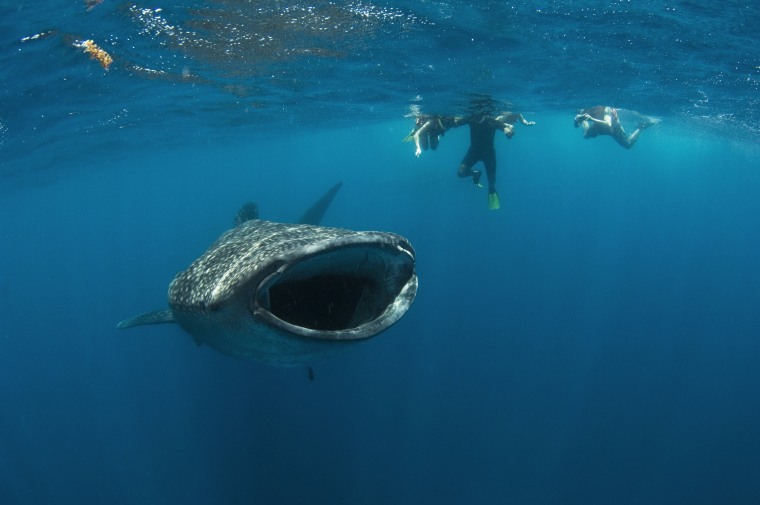 See more photos of creatures on Animal Tracks.