Did you love the story of the mysteriously purple squirrel? Check out this one, about a teeny-weeny baby squirrel wearing a teeny-weeny purple cast.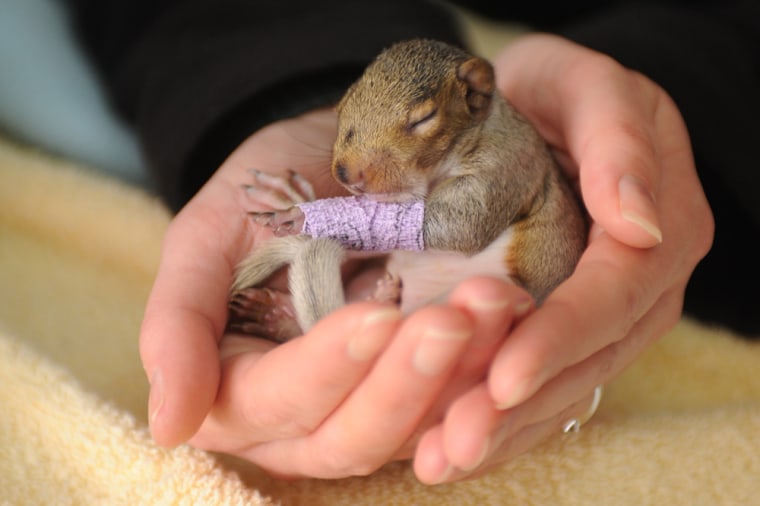 According to Solent News and Photo Agency, this 3-week-old gray squirrel suffered bruising to her leg and was separated from her mother when she fell from a tree last week. The squirrel, named Violet, endured the ordeal when the branch that held her nest was cut down.
Fortunately, the couple cutting down the tree spotted Violet and immediately phoned the Wildlife Aid Foundation for advice on what to do. The foundation, based in the English town of Leatherhead, took Violet in and have been feeding her a special milk formula, similar to what her mother would have provided.
TODAY.com multimedia producer Mish Whalen hopes the little guy recuperates in a teeny-weeny animal hospital.