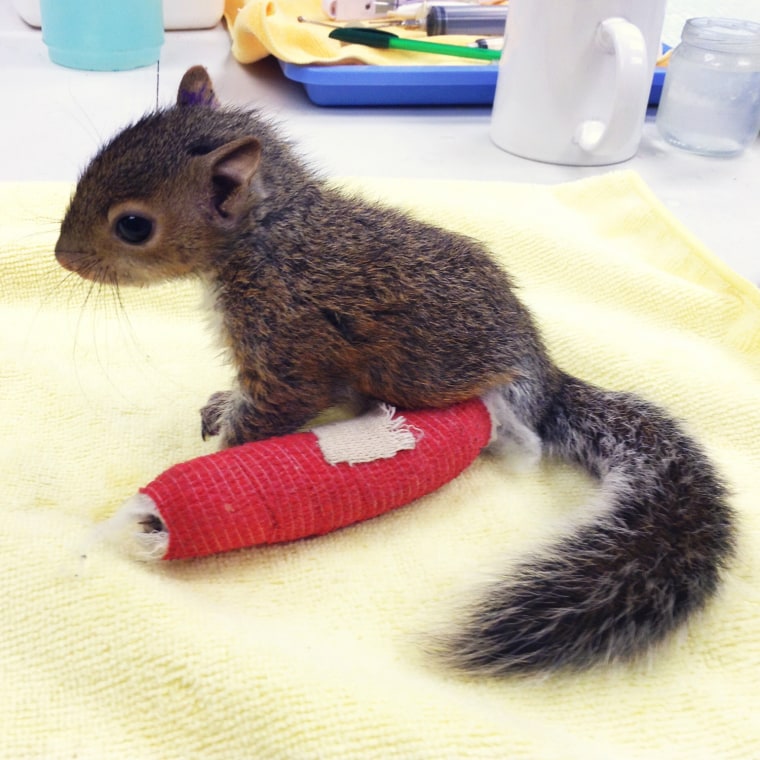 After falling 75 feet from a tree onto concrete, an adorable baby squirrel is on the mend, with a super cute cast on her broken ankle. 

The injured squirrel was found by a private citizen on April 8, who took her to Animal Control Services in the District of Columbia. She was then brought to City Wildlife and Rehabilitation Center in Washington, D.C., where she was treated.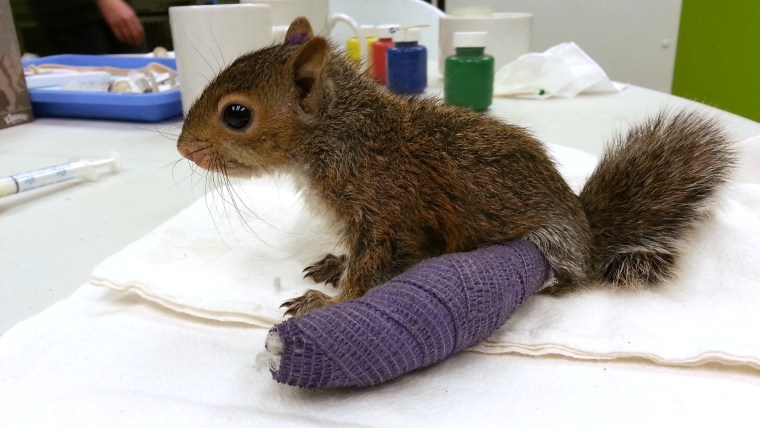 "She came in with her brother after they both fell from a tree,'' City Wildlife clinic director Alicia DeMay told TODAY.com. "I did my exam and found that she had a broken ankle, so we decided to put her in a cast. She could have it on for a few weeks, but babies heal quickly." 
DeMay predicts the squirrel will be able to get out of the cast in about four weeks.
And she probably won't be the only squirrel to make a trip to the animal ER this spring.
DeMay says the center often sees multiple squirrel injuries around this time of year. 

"These were two juveniles exploring outside the nest, which we tend to see more of around this time,'' DeMay said. 
Follow Scott Stump on Twitter and Google+.