While she's been tight-lipped about her daughter, Zooey Deschanel is finally sharing one (very adorable) detail.
The "New Girl" and "Rock the Kasbah" star welcomed a baby girl in July with husband Jacob Pechenik. And when it came to naming her, they added a little touch of the animal kingdom: Elsie Otter.
Deschanel spilled the details behind the decision to go with an admittedly adorable creature of another species for a middle name on TODAY Tuesday.
MORE: Say cheese! Meet these adorable baby otters named 'Monterey' and 'Jack'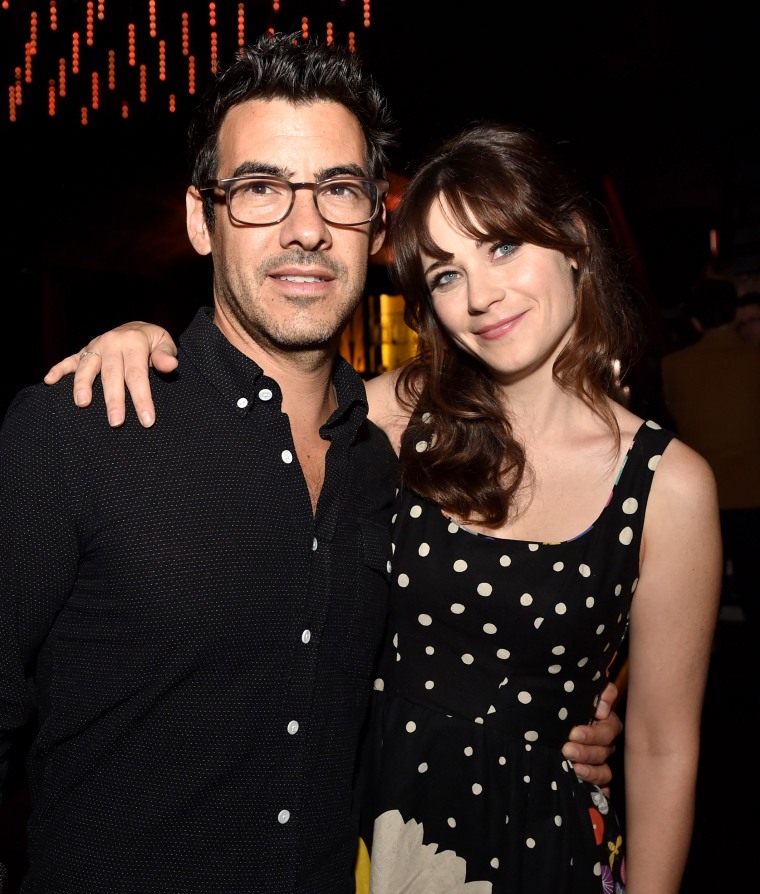 "We just really liked the name Elsie, and then we both love otters because they're so sweet and also smart," she said, giggling. "They use tools, they keep their favorite tools, they hold hands while they sleep, there are so many amazing things about otters. They're wonderful animals."
"Who doesn't love an otter?" asked Willie Geist.
"Who doesn't love a Zooey?" added Natalie Morales.
Exactly!
"Rock the Kasbah" opens in theaters on Oct. 23.