Sure, Christmas is nice, but if you're a kid, the happiest day of the year may just be your birthday. Break out the cake, blow out the candles, unwrap the presents and let the merriment begin!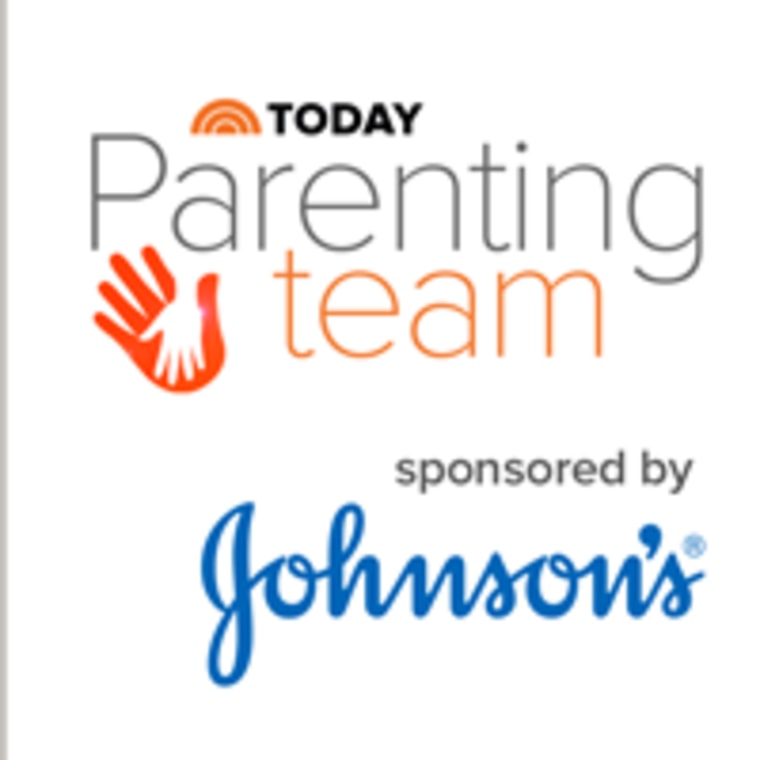 The TODAY Parenting Team was launched one year ago, so we're celebrating the big occasion with easy birthday party ideas for kids who are turning 1, 5 and 10.
Three TODAY Parenting Team members shared their tips with TODAY's Savannah Guthrie and Matt Lauer on Thursday.
Party for a 1 year old
Tips from: Amanda Mushro
Theme: Your baby is the star
You don't need to do anything fancier than making your baby the center of attention, Mushro said.
High chair tutu: Decorate the baby's high chair with a no-sew tutu made of pieces of tulle, elastic and knots — no crafting expertise needed! That's where the birthday boy or girl will be eating the cake and everyone will be taking lots of pictures.
Picture banners: So many people never use the photos they take. Remember to print some of the cute snapshots you've taken of your baby and make banners to decorate. Then throw them in a frame and give to other members of the family.
Glitter hats and glitter sippy cups: "I love glitter — it makes everything look amazing," Mushro said. It's a simple way to add some sparkle to the occasion. To avoid getting glitter everywhere, she uses a pie pan for the glitter and a lint roller to clean it up. Make the glitter sippy cups dishwasher safe with an added layer of Mod Podge.
Ball pit and bubbles: "Bubbles make kids happy," Mushro said, so set up a bubble machine for added quick and inexpensive fun, Mushro advised. For even more smiles, take a kiddie pool, fill it with balls and let your 1-year-olds play.
Party for a 5 year old
Tips from: Abby Larson
Theme: Camping Party
This idea works no matter what the season, it's just as cute indoors as it is out, and it's perfect for boys or girls, Larson said.
Mini tissue paper campfires: Use cinnamon sticks that you can buy in bulk online to create the "firewood" bases. Parents can hot glue these together ahead of time and then all the kids have to do is layer some red, orange and yellow tissue paper, then wrap it around an LED light and use a glue stick to adhere it to the cinnamon stick base.
Fireflies in a jar: All it takes is a strand of LED twinkle lights and a Mason jar. "It's a perfect favor, they can use it as a night light," Larson said.
S'mores on a stick: Making snacks is a perfect activity for the young guests. Start with pretzel sticks and pre-toasted marshmallows, then let kids drizzle this combo with chocolate sauce and add some graham cracker crumbs. "It's an activity, but it's also a really good snack," she noted. Same great taste, no fire required!
Trail mix station: Set up decorative containers full of chocolate squares, mini marshmallows, graham crackers and other goodies so the guests can help themselves to a S'mores inspired snack.
DIY tent: Once you have the supplies, it takes about an hour to make and the only heavy lifting is drilling the holes. You can then stock it with pillows, blankets and books for a little place for the kids to re-energize. Get the full instructions at Stylemepretty.Com
Party for a 10 year old
Tips from: Meredith Sinclair
Theme: Emoji party
All 10-year-olds love emojis — "it's their second language," Sinclair said — and you can find most items required for this party at the grocery store.
You can either have your child help you make the items ahead of time or use the decorating of the balloons and masks as an activity during the party.
Create an emoji "photo wall" for the kids so they can take selfies and other Instagram-ready pictures. Even if they're not on social media, this is a way for them to use phones in a fun and supervised way.
You'll need:
Emoji –themed invitations. Use emoji stickers you can buy at party stores to get things started.
Plain yellow Mylar balloons that kids can turn into emojis with shapes they cut out of construction paper and attach with double-sided tape to the balloons.
Photo booth props, like a yellow paper plate and foam hand.
Cute emoji-themed foods, such as finger sandwiches made with smiley fries that you can buy in the frozen food section of any grocery store, cupcakes decorated to look like emojis, or decorated yellow paper cups filled with popcorn or any snack.
The TODAY Parenting Team, launched one year ago, is a community where everyone is welcome to share stories, questions and advice about parenting. Every month, we discuss a different topic and the TODAY Show features ideas and contributors from the Parenting Team. To learn more, sign up and start posting, go to www.today.com/parentingteam.