/ Source: TODAY Contributor
Every day, Indiana kindergarten teacher Tina DuBrock hugs her students. But as the daily news focused more and more on tragedies, DuBrock saw that she needed to do more than hand out hugs to her overwhelmed class.
Brock created a mental-wellness reading list, and now teachers across the country are using it in their classrooms.
"I am here to do my part to start a movement to prioritize mental-health education in schools," she wrote on Facebook. "It needs to be a part of our day. Self management, growth mindset, social awareness, respect, and responsibility need to be taught in the schools."
DuBrock came up with the idea out of frustration.
Never miss a parenting story with the TODAY Parenting newsletter! Sign up here.
"I was a little depressed about everything going on (in the world)," she told TODAY. "I just wanted to come up with an idea that would help."
DuBrock knew her school, Protsman Elementary in Dyer, Indiana, and others do not have enough funds to dedicate to mental-health education. She hoped that if she shared her Amazon Wish List on social media, a few people would donate a book that she and her colleagues could use.
Books on the list include everything from a Charlie Brown book about dealing with very sick friends to "David's World: A Picture Book About Living With Autism."
DuBrock thought she'd be lucky if she received just a couple of the 86 books on the list. The response stunned her.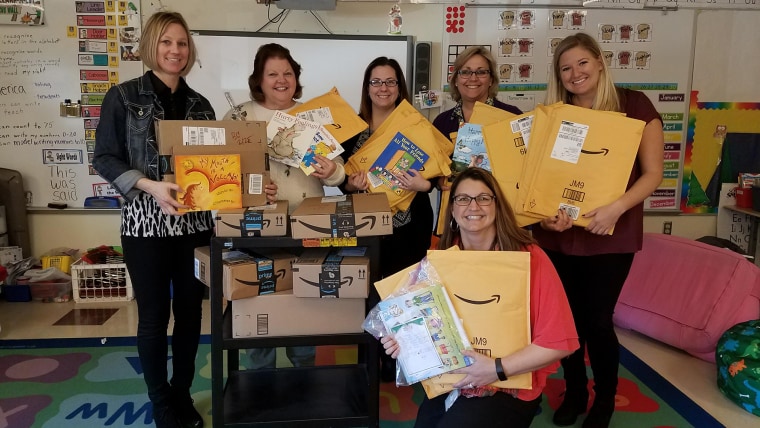 "I am surprised at how far it went and how fast," she said. "Fifty-four books were purchased in the first hour and a half."
Each book serves as a springboard to help teachers tackle a topic, including empathy, compassion, inclusion, relationships, families, and how students can regulate their emotions.
As it became clear that people were purchasing every book on the original list, she added more, including books that explain what it is like to have diabetes, cancer, seizures, or to have to wear an eye patch.
Throughout her 15 years of teaching, DuBrock has seen how powerfully stories impact children. She recently read them a book about a giraffe doing big-kid things, and noticed how her students suddenly wanted to ride bikes without training wheels or read a chapter book.
"It was a great book on promoting a mindset of 'yes' instead of the negative of 'I can't do it,'" she said. "I would like to mold their minds into a positive mindset."
She hopes that the books will also help herself and her colleagues tend to their students' overall wellbeing.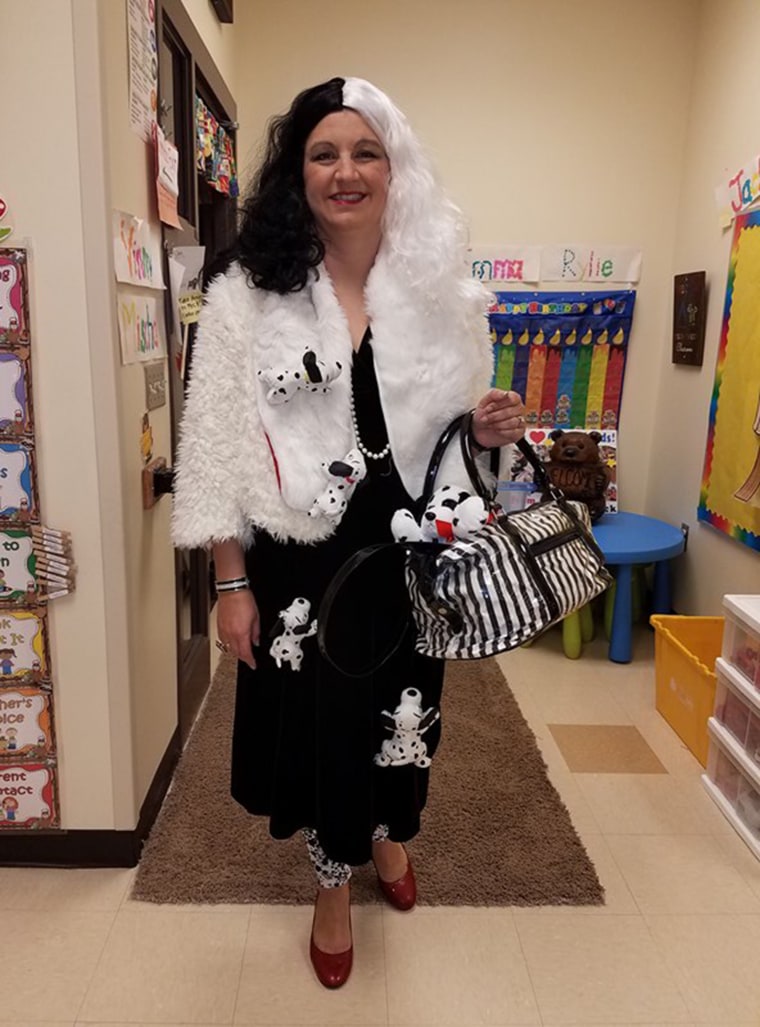 "Kids should have support not just academically, but they also need the support mentally," she said. "Some children don't feel good about themselves. You can't learn if you don't feel good about yourself."
Teachers from across the country now have been using the book list as a guide to introduce emotional education in their classrooms. Even the local library is using the list as a resource guide.
This isn't the first time DuBrock helped students manage their emotions. She wrote a grant to add yoga and meditation education into her school, and was thrilled when 120 students attended the class.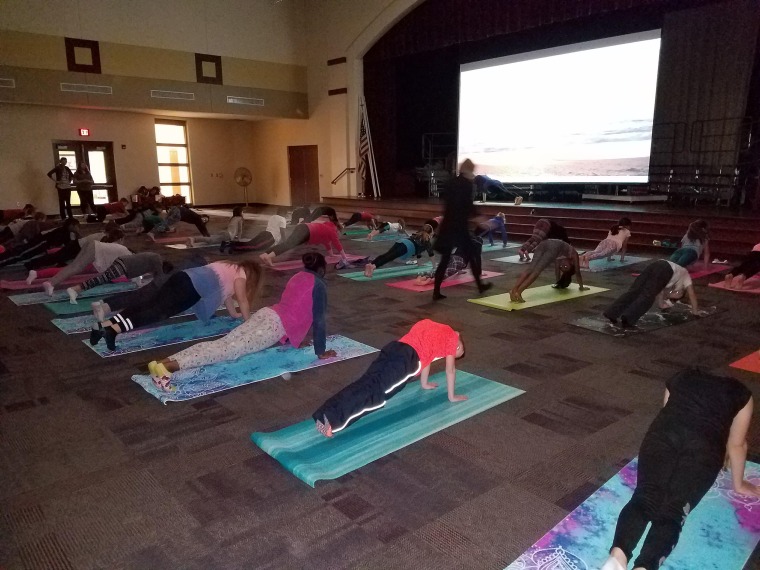 To her, their interest was proof that even the youngest students need help building reliance and coping skills.
"(Mental-health education) is what all kids need," she said. "I am giving them tools."