It's hard not to get up and move to the music when "Uptown Funk," the chart-topping hit from Mark Ronson and Bruno Mars, starts to play. But moving to the music alongside dozens of students in a synchronized, hip-shaking, funkadelic high school production? Now that's hard work.
Still, somehow theater arts teacher Scot Pankey and the teens of A. Maceo New Tech High School make it look simple in new dance video.
In the clip, Pankey leads his charges through the halls of the Dallas institution and in a tightly choreographed routine that's captured in a single long shot.
"This is a great example of how a bunch of technology students let go of their fears, trusted their teacher and got down to Uptown Funk!!!," the YouTube caption accompanying the video reads.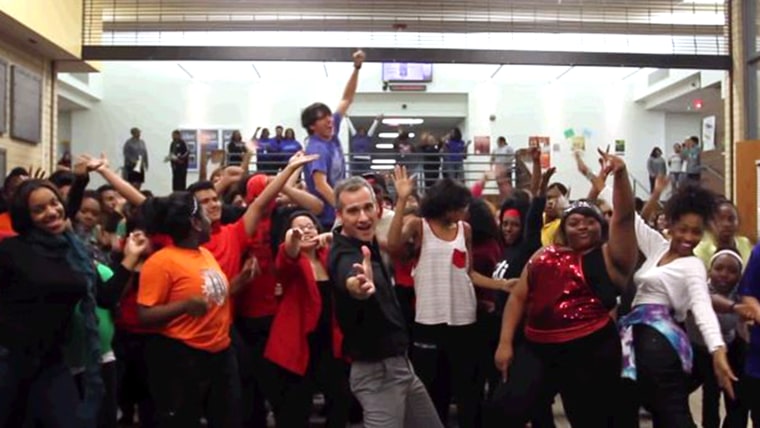 Just hit play and see if you can resist joining in the fun.
Follow Ree Hines on Google+.