/ Source: TODAY Contributor
Parents are funny — especially on Facebook! And we love them for it.
Because in the world of Facebook where pages overflow with pictures of Food Channel-worthy family BBQs and uber-fit parents running along the beaches of Fiji with impossibly well-behaved children, it's easy to think you're the only one who doesn't have their BLEEP together.
So we'd like to take a moment to give a shout out, high-five or simple LOL to the hilarious moms and dads who aren't afraid to tell it like it really is. Here are our picks for this week's Funniest Parents on Facebook!
Want to share your funniest parenting moments with TODAY? Just post them on our Facebook page at TODAY Parents, or tag us OR Sarah Maizes (our Parenting-Humorist-at-Large) in your comments.We'll pick our favorites to feature in our next installment.
1. Don't be a sucker (Lipstick, Margaritas and Hairspray)

2. Take-out treasure (Rodney Lacroix -- Author)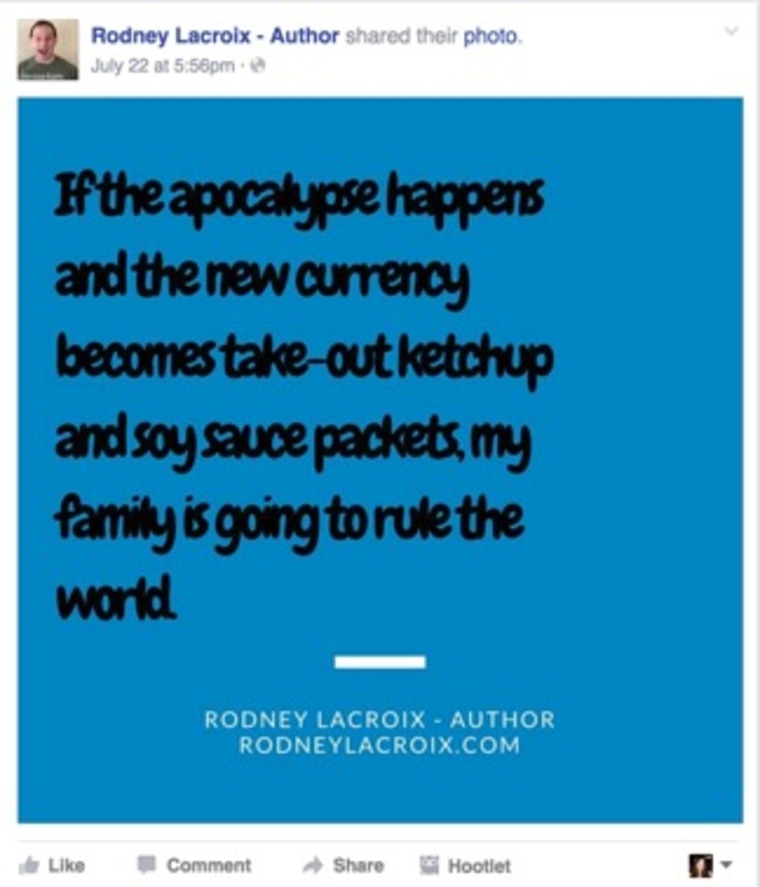 3. It's a draw (Iamthemilk)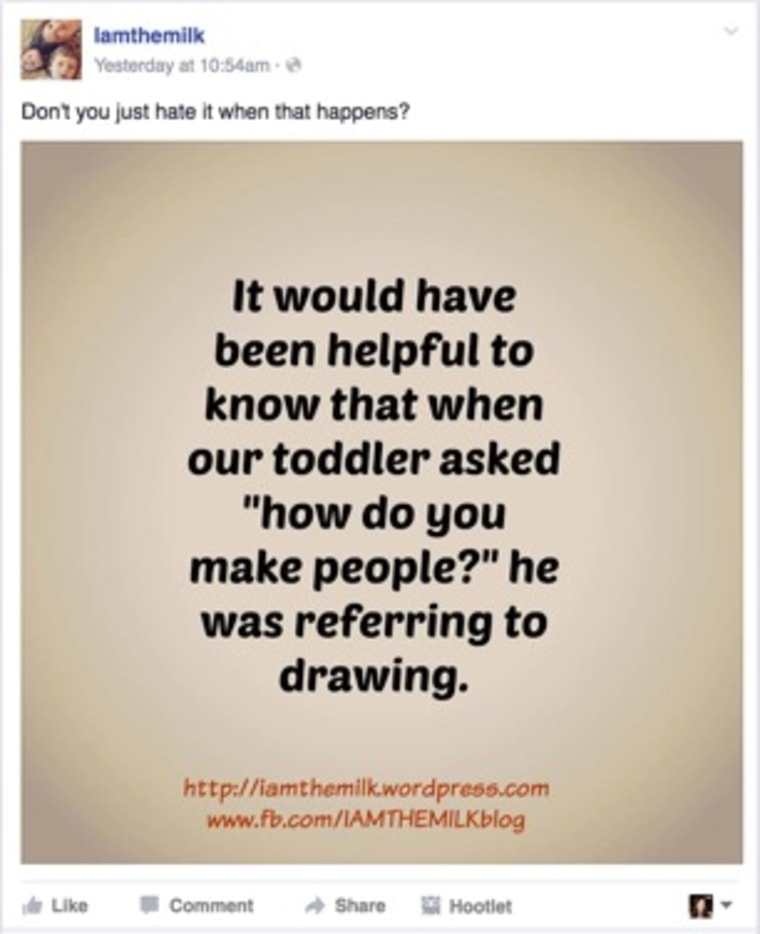 4. Time traveler (Housewife Plus)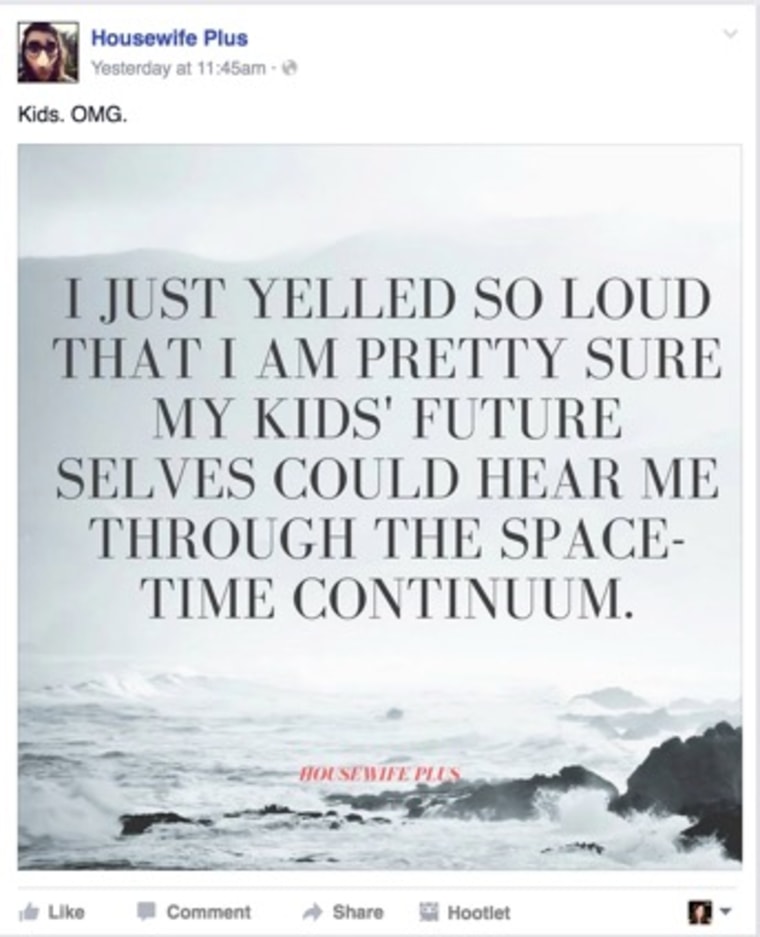 5. Jump-start (The 21st Century SAHM by Karen Johnson)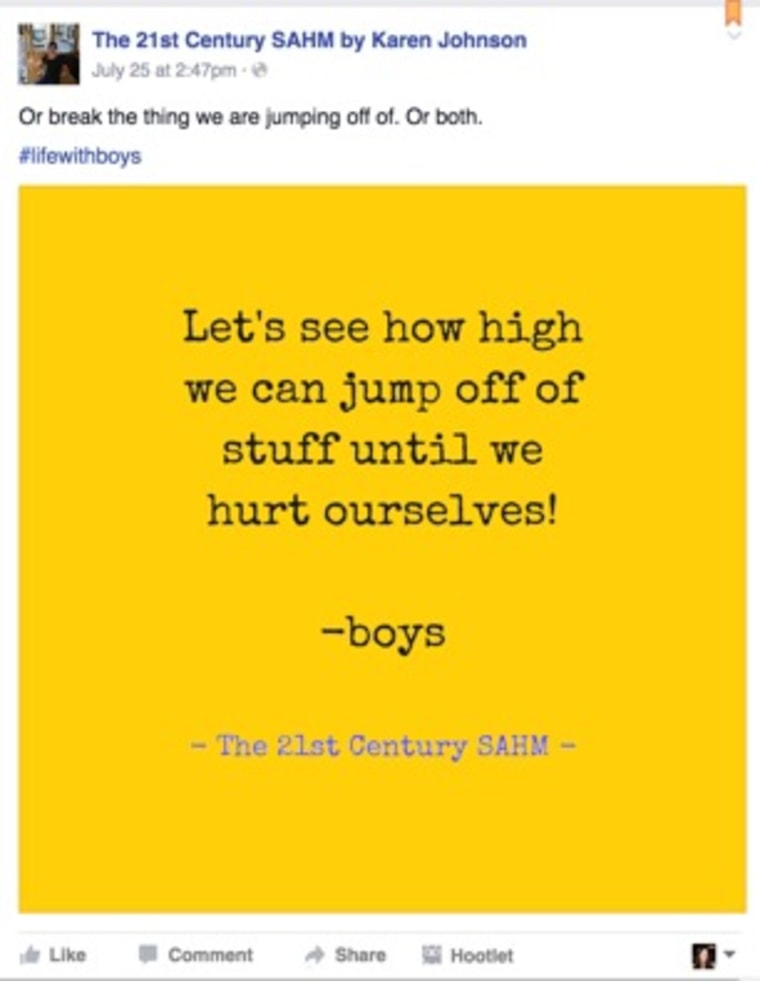 6. Tuning out (Fowl Language Comics)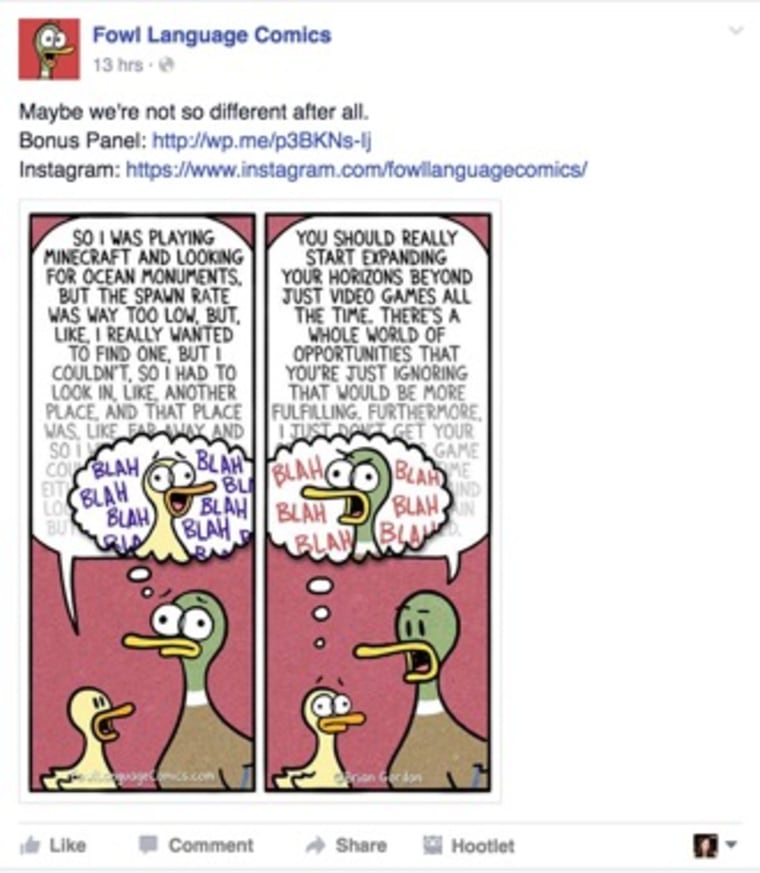 7. It's curtains for you (Tova's Blog -- My Thoughts about stuff)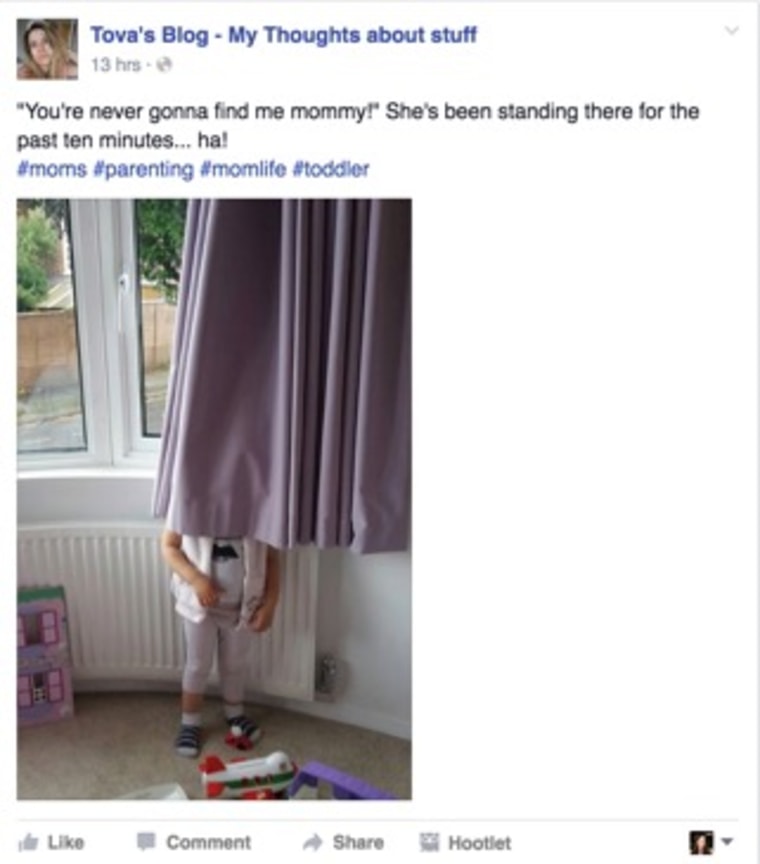 8. Cheers! (Flounder and Flourish)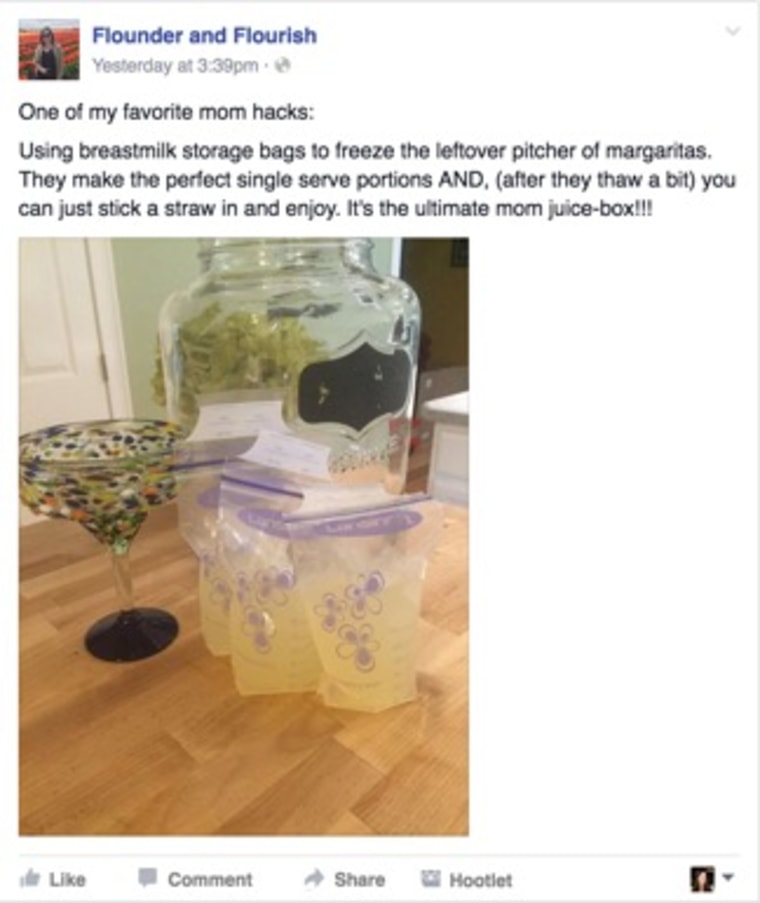 Never miss a parenting story with TODAY's newsletters! Sign up here