/ Source: TODAY Contributor
April Neal should have been happy when she gave birth to her first baby, Wyatt, in early November. But instead, she was filled with worry — Wyatt arrived 13 weeks early.
"It is so overwhelming," Neal told TODAY. "It is incredibly challenging to see your baby like that."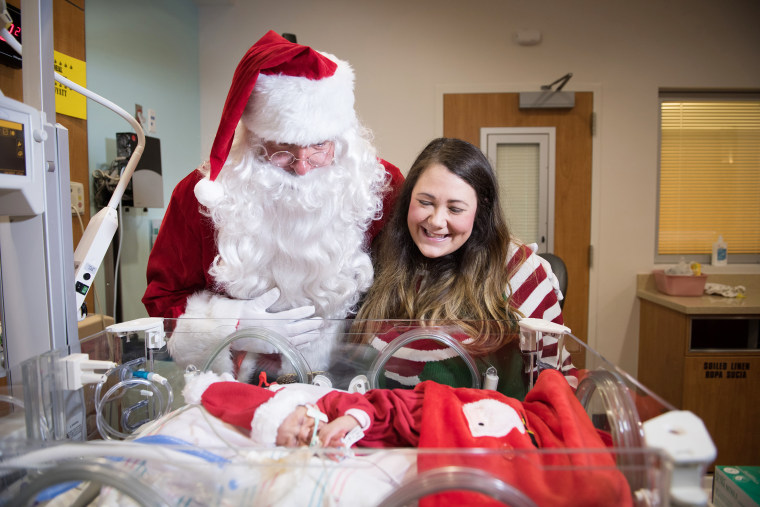 Neal had preeclampsia and dangerously high blood pressure, and delivered Wyatt via emergency cesarean section. Since then, Wyatt has faced numerous problems, including low birth weight, breathing difficulties, and a heart murmur. Doctors don't know what his long-term prognosis might be, and don't even know when he can go home.
Never miss a parenting story with the TODAY Parenting newsletter! Sign up here.
"It's so scary," Neal said. "I don't know where the strength comes from."
On top of the medical-related stress, Neal feels sad that she and husband Nathan can't create holiday memories with their new son. She wishes that she could take Wyatt to see Santa Claus, or to open gifts with family.
"I always always enjoy the holidays," she said. "This year I have been so dedicated to Wyatt, there is no Christmas tree, no Christmas lights."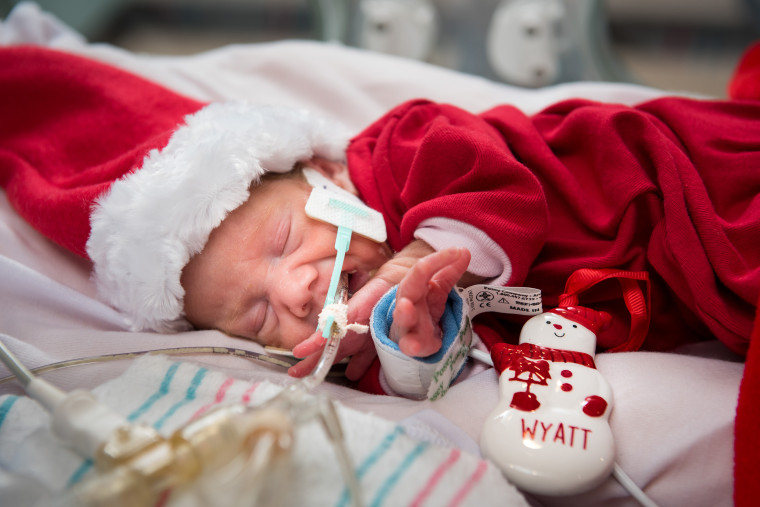 But then, Neal and Wyatt received a wonderful surprise: Santa Claus visited the babies in the neonatal intensive care unit at Texas Children's Hospital Pavilion for Women in Houston.
When she first heard Santa was coming, Neal felt a flicker of that missing holiday spirit, and rushed out to purchase a holiday outfit for Wyatt. As she dressed him, she realized something about her month-old son.
"He has only been in diapers," she said. "That was the first time I saw him in clothes. I know that is so weird."
This is the third year Santa visited the preemies at Texas Children's Hospital. Kellie Kainer, assistant clinical director of the NICU, says that holiday celebrations remain important for the families with babies in the NICU.
"You don't get the first Santa pictures that everyone wants," she said. "We always try to make the holidays special. It is very challenging to have a baby in the NICU."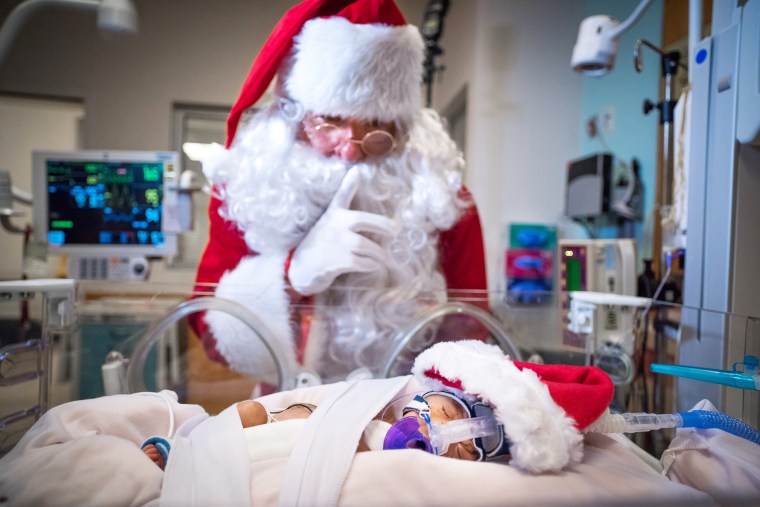 Unlike Wyatt, many are not well enough to wear clothes, but all the babies wore crocheted Santa hats. Santa visited each family and posed for a professional photo taken by a volunteer.
"It's so wonderful to see these programs be able to come in and normalize the experience as much as we can," Kainer said.
Neal says that Santa's visit gave her and Nathan a moment simply to be parents enjoying the holidays with their son.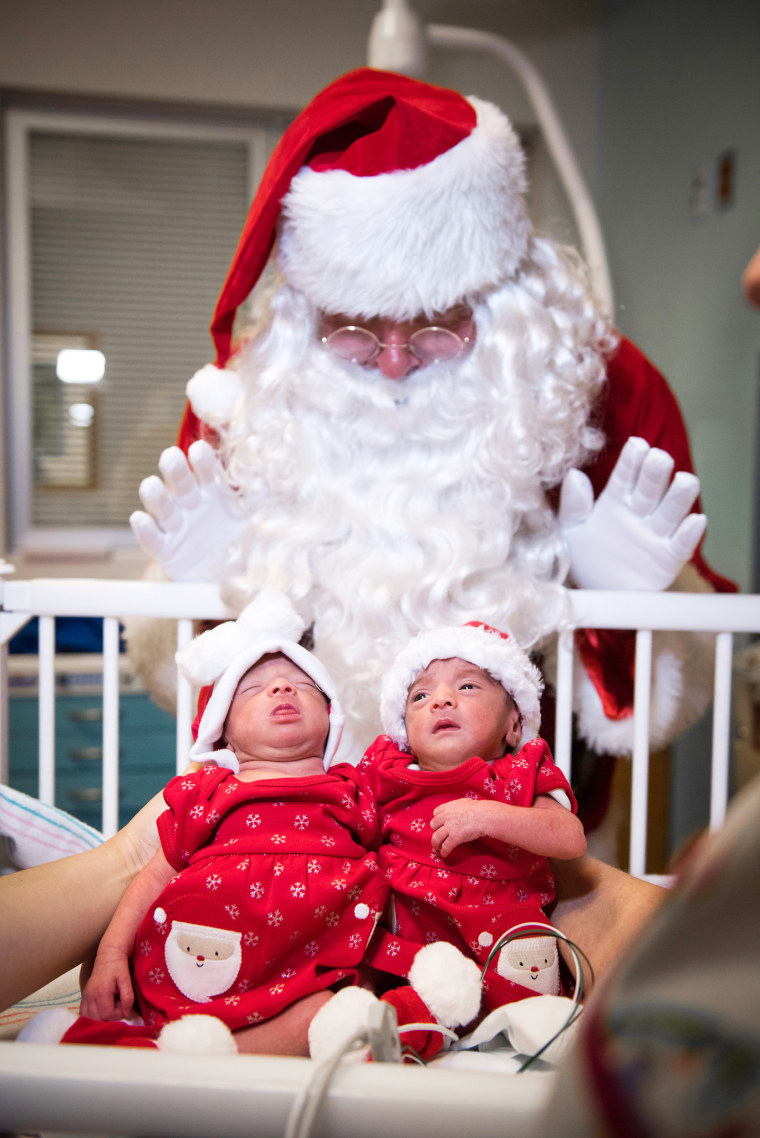 "It takes you out of the NICU day-to-day and gives you a moment to bond," she said. "It is Wyatt's first Christmas and we can't take him home, but we had that moment."