Sandra Bullock took time in her People's Choice Award speech Wednesday to thank some of the most inspiring people she knows — the "working mamas."
The actress opened her acceptance speech for Favorite Movie Actress with a story about how over the holidays, she realized she loves what she does because of the company she keeps.
That company, she said, includes the women in her category.
RELATED: Sandra Bullock builds career around son, says she's 'been given a great gift'
"None of them are happier than if someone else does something wonderful and has success," Bullock, 51, said. "They all break molds and push that glass ceiling up and they're all mamas. We're all working mamas who love what we do and we get to do what we do because of you."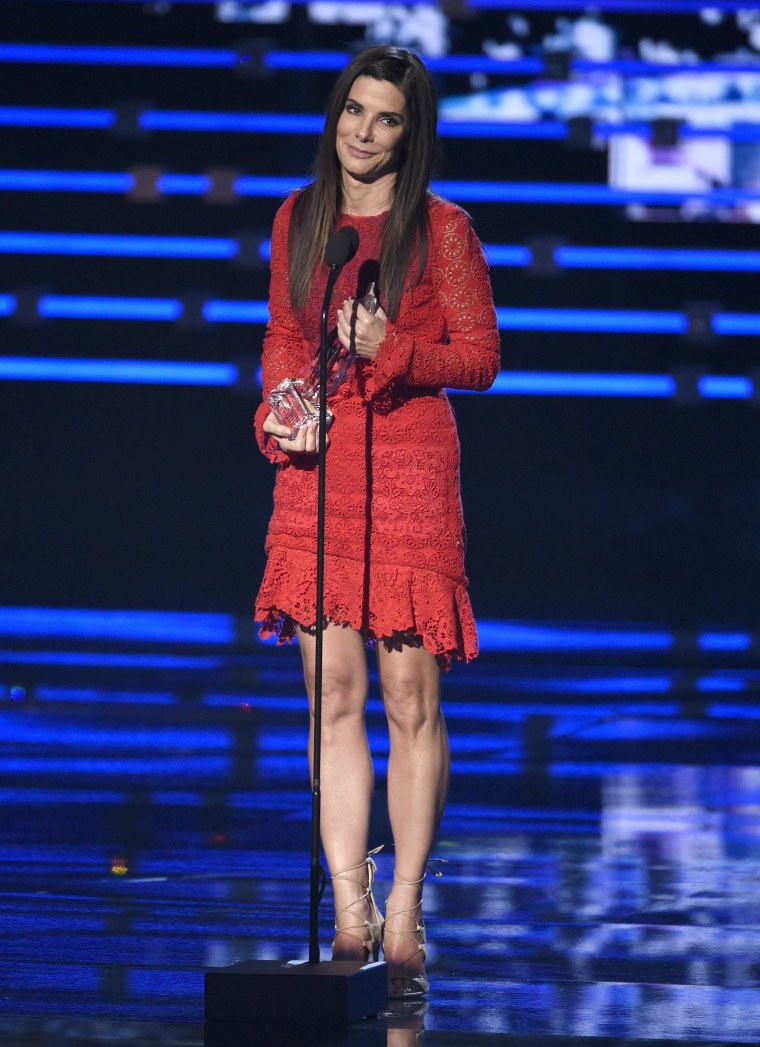 Bullock, who adopted her second child, a little girl named Laila, in 2015, also shared a heartfelt story about her son, Louie, from earlier that evening. After Bullock explained that she was going to an awards show, Bullock said, her son wanted to know if he was going to get an award — for his work in Bullock's home phone videos.
RELATED: Sandra Bullock says having a son has been a 'game changer'
"I said, 'Well if you get an award you have to say thank you and be grateful so what would you say?'" Bullock explained. "And he said, 'I would like to say thank you to the world and thank you to the planet.' And I said, 'Is there anything else you would like to say?' And he goes, 'No, I just want to keep it simple.'"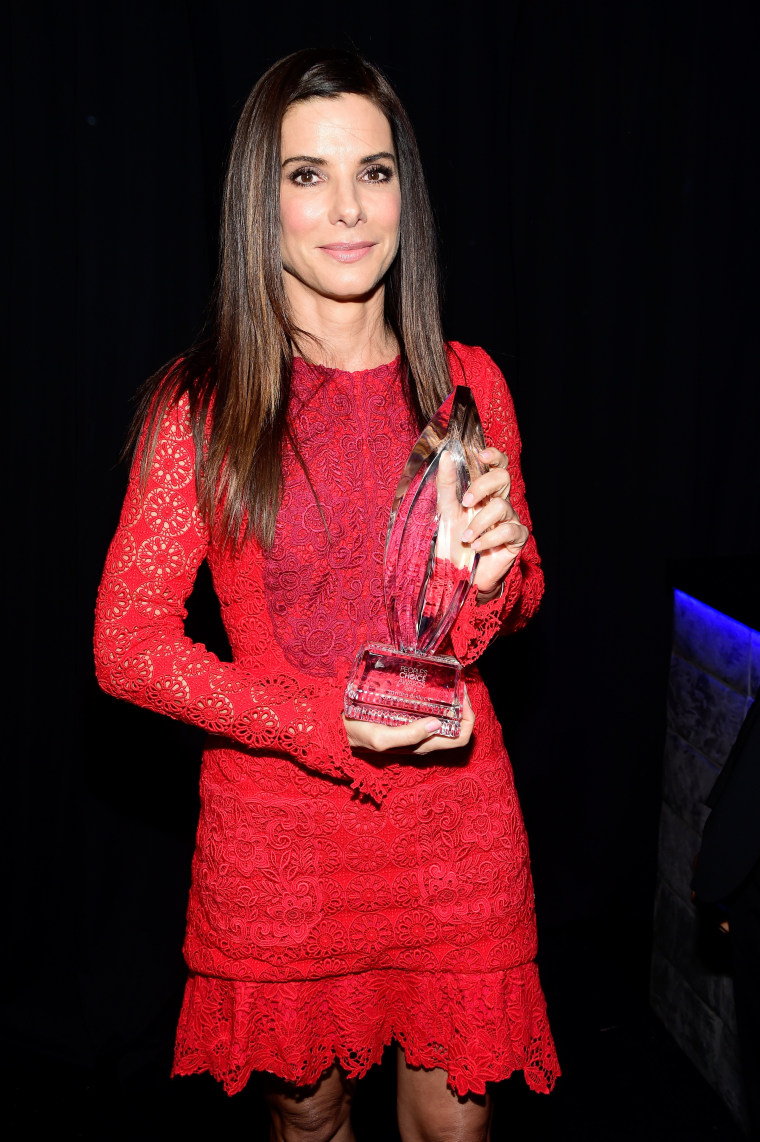 And so, to wrap up her own speech, Bullock took inspiration from her son: "Thank you to the planet and on behalf of this mama, I would like to say thank you to the people on this planet for once again the great company, giving me a memory and this."