A newly discovered batch of letters written by Princess Diana makes two things perfectly clear — the late Princess of Wales adored her sons, William and Harry, and she detected future royal bad boy Harry's rebellious streak early on.
The heartwarming letters, handwritten on Kensington Palace stationery, were sent between 1984 and 1993 to Diana's dear friend Cyril Dickman, head steward at Buckingham Palace for 50 years.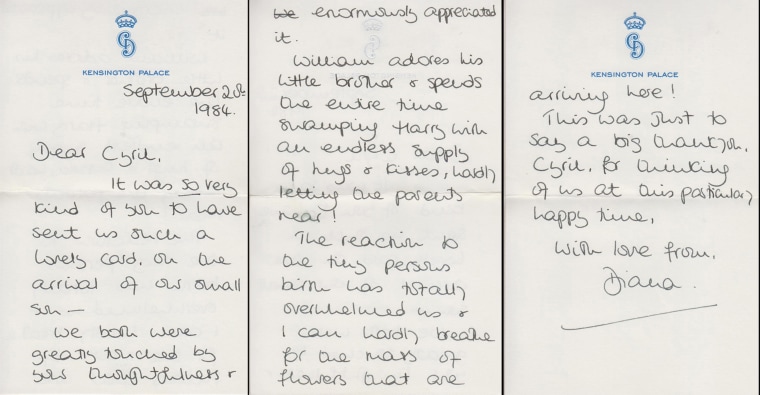 Dickman died in 2012, and the letters were discovered by his grandson, who will auction them off next month along with signed Christmas cards from the royal family, never-before-seen photos and a piece of cake from Diana's 1981 marriage to Prince Charles.
In a letter dated Sept. 20, 1984 — when Harry was just 5 days old — Diana wrote sweetly about 2-year-old William's love for his new baby brother: "William adores his little brother and spends the entire time swamping Harry with an endless supply of hugs and kisses, hardly letting the parents near!"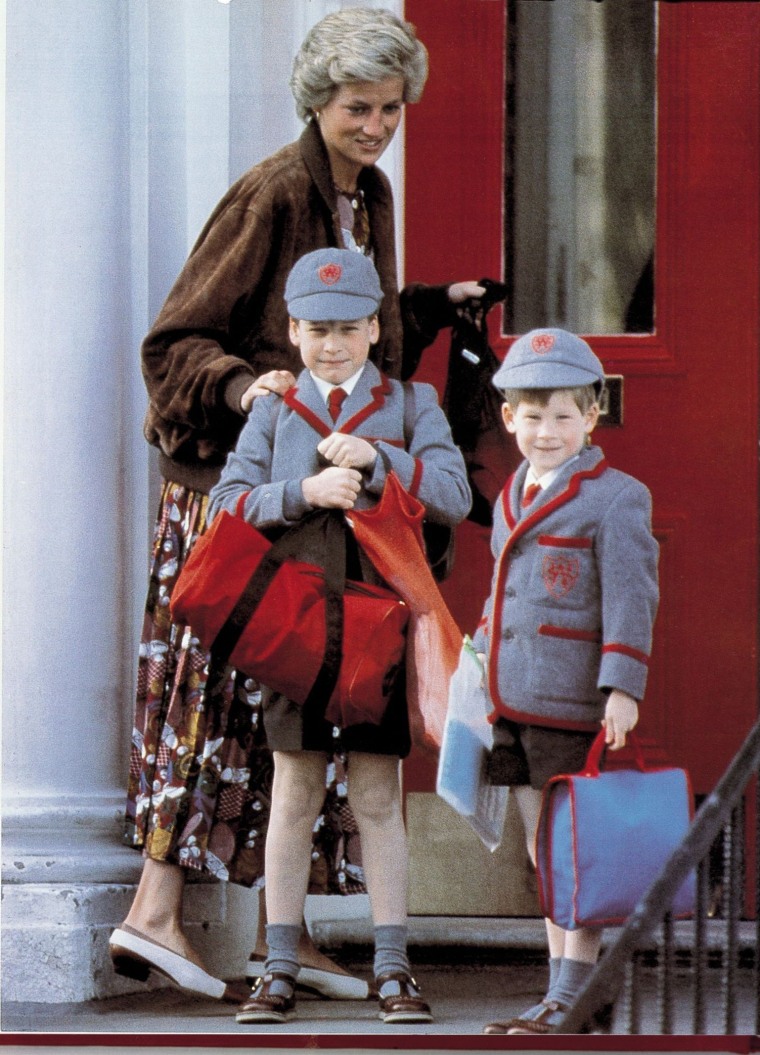 RELATED: Princess Diana's iconic fashion will be on display in new exhibit
She went on to describe how stunned she and Prince Charles were by the world's joyous response to little Harry's birth.
"The reaction to one tiny person's birth has totally overwhelmed us and I can hardly breathe for the mass of flowers that are arriving here!" she wrote.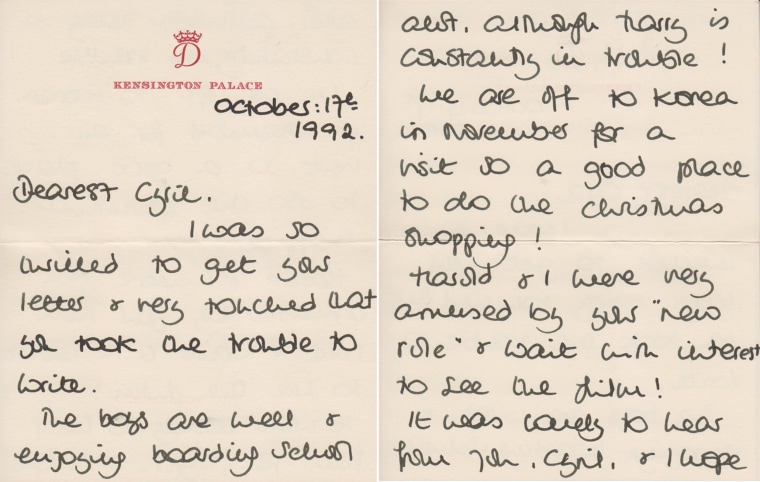 Later, in a letter dated October 17, 1992, Diana takes note of 8-year-old Harry's penchant for naughtiness: "The boys are well and enjoying boarding school a lot, although Harry is constantly in trouble!"
RELATED: Prince Harry says he 'never really dealt' with emotions after Princess Diana's death
The rare letters — valued at £15,000 (roughly $18,400) — will be auctioned off in Cambridge on January 5, 2017.