Chad Michael Murray is expanding his family.
On July 7, Murray, 41, announced that his wife, Sarah Roemer, is pregnant with their third child when he shared a photo of Roemer holding her baby bump while wearing a white dress on Instagram.
"Baby #3 loading… ❤️," he captioned the post. "Anyone know any new gadgets for babies? It's been a bit since we had one."
Murray then talked about the quality of the photo he shared and asked his fans to forgive him if it seemed grainy.
"Ps- forgive the quality of the photo- alas I'm still on IPhone 8 becoz I love the button and won't trade it away," he said. "Sometimes I see ppl staring at my phone with button envy and I get it."
In his Instagram Stories, Murray shared the same photo of his pregnant wife, but this time, he mentioned his expanding family, writing that they were "gonna need a bigger car."
"Minivan time," the "One Tree Hill" star added.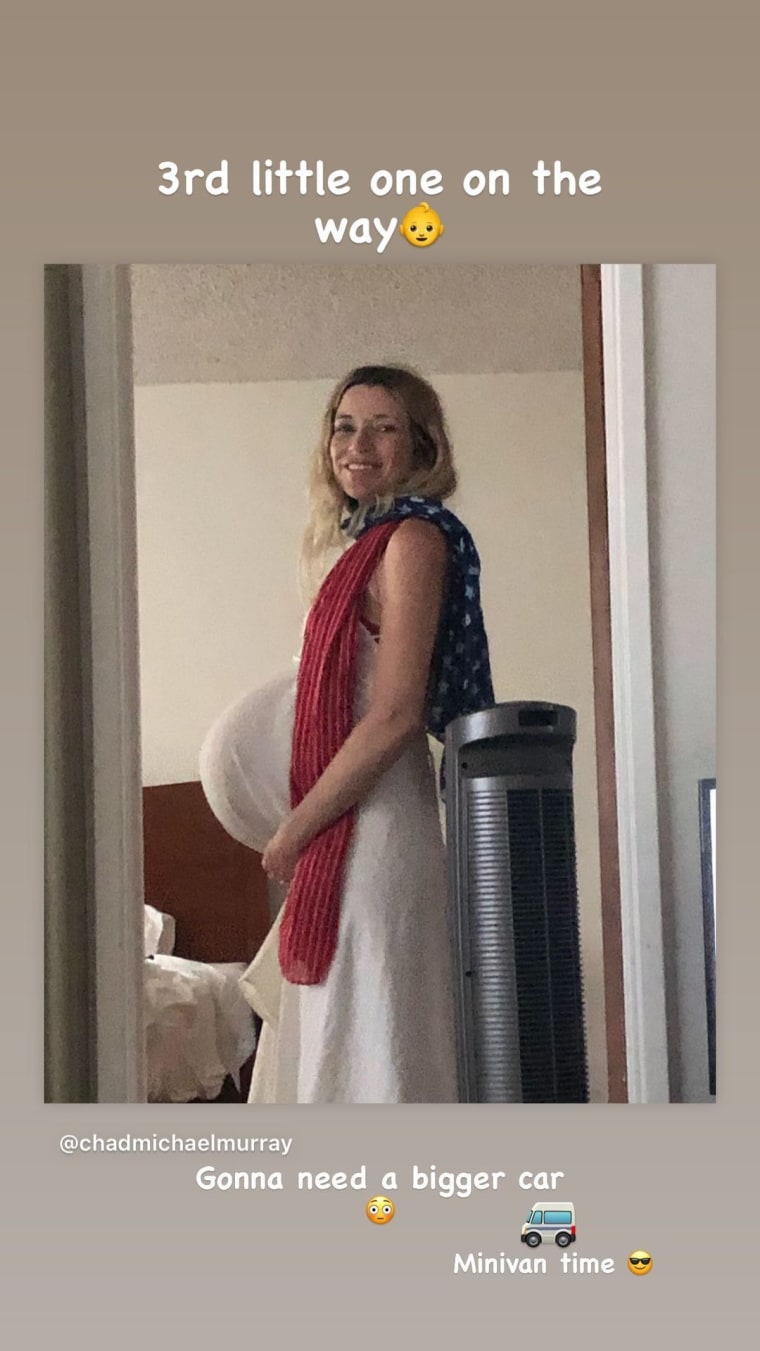 Murray and Roemer are proud parents to an 8-year-old son and a 6-year-old daughter. The couple still has yet to publicly announce their names.
However, on Instagram, Murray often shares photos of him and his family having fun together.
In September, the "Freaky Friday" star said he was a "proud papa" when he watched his son throw an incredible pass during a football game. Earlier that year, in April 2022, he shared a photo of his daughter posing next to a tree, also noting that he was a girl dad and "proud of it."
"When your baby girl jumps off a tree & seamlessly rolls it into her favorite Super Hero Pose😂😂😂," he wrote. "#GirlDad #GirlDadAndDangProudOfIt I only wish I was as cool as her 😎."