/ Source: TODAY Contributor
Premature babies are proof that adorable things can come in tiny packages. But, ask the parents of preemies and they'll tell you there's more to their children than their extreme cuteness.
Many preemies are born fighting for their lives — making these tiny babies tough, determined and heroic. So Hand to Hold, a non-profit organization that offers support to parents of premature babies, began celebrating the heroic feats of these little ones through its Preemie Power essay contest.
Now in its sixth year, the contest has announced the winners for 2015. Kelli Kelley, executive director and founder of Hand to Hold and a mom of two preemies, told TODAY Parents that the contest began as a way to bring awareness to the challenges that preemies and NICU babies and their families face.
"We wanted to give families a way to celebrate their children, their super hero powers, and all they have accomplished," Kelley said.
The essay contest is divided into age categories, with online voting deciding most of the winners. Additional awards were given to the grand prize winner and a winner chosen by Kelley herself, called the Executive Director's Award.
"I love reading about each little miracle's story and then seeing their amazing smiles," Kelley said. "Although many of the children have diagnoses common to babies born early and still require medical equipment, their smiles always shine through. We are thrilled to spotlight the bravery and strength that each child embodies."
Age 0-1 Category Winner: Remarkable Reese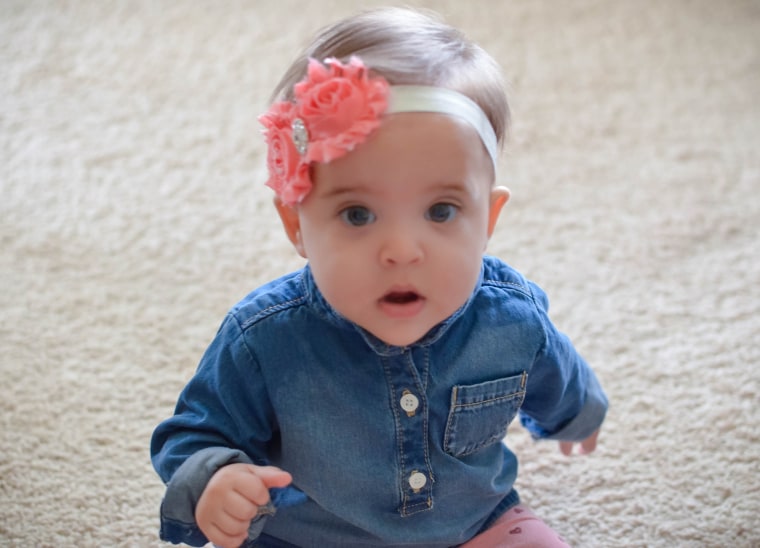 Age: 10 months
Weight at birth: 1 pound, 6 ounces
Weeks gestation: 23
Time spent in the NICU: 97 days
Super hero characteristics: Resilient, Strong, Brave, Energetic, Tenacious
"She is growing well and is meeting or ahead of all of her milestones for her adjusted age of 6 months. She is such a fighter and we couldn't be more proud to be her parents." — Reese's mom, Cassie Costakis of Bluffton, South Carolina
Age 1-2 Category Winner and Overall Grand Prize Winner: The Mighty Quad Squad: Alyssa, Carter, Miles and Bentley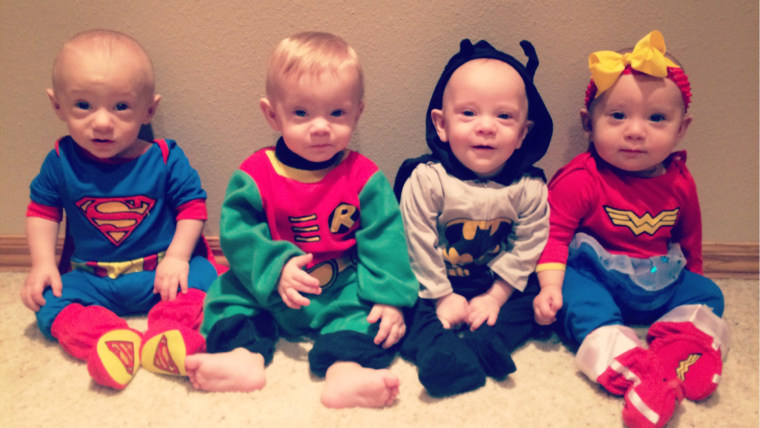 Age: 1 year
Weight at Birth: 1 pound 9 ounces, 1 pound 7 ounces, 1 pound 5 ounces and 1 pound 6 ounces
Weeks Gestation: 25 weeks 2 days
Time spent in the NICU: 82, 101, 105 and 108 days
Super hero characteristics: Mighty, Courageous, Fearless
"These are my amazing quads born at just 25 weeks 2 days gestation: Alyssa, Carter, Miles and Bentley. ... I am so proud of how far each has come. There was a time that we didn't know whether they would all survive. I am so thankful that they not only survived, but continue to thrive." — The quadruplets' mom, Amanda Sallaska of Liberal, Kansas.
Age 2 – Under 5 Category Winner: Bentley the Brave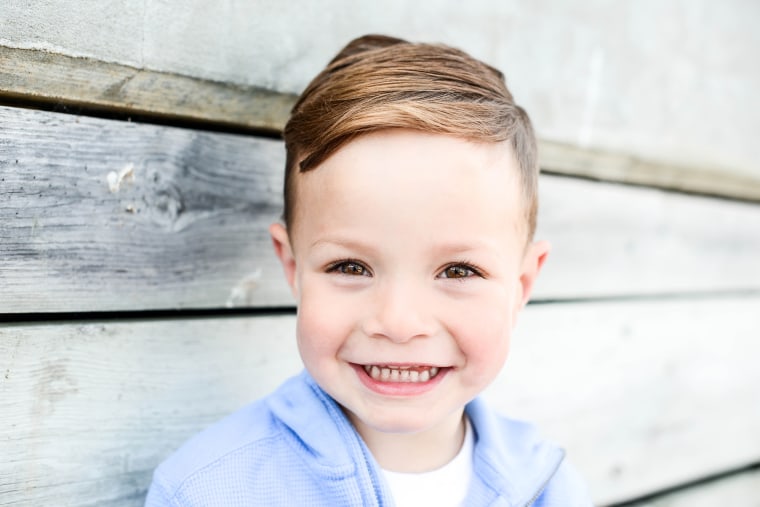 Age: 3
Weight at birth: 1 pound, 14 ounces
Weeks gestation: 25
Time spent in NICU: 91 days
Super hero characteristics: Courage, Strength and Determination
"Having the qualities of a super hero does not mean he will never face failure or disappointment, it means that he will get up every time the odds are against him and try with all his might. Bentley may look and act like the average three-year-old, but the resilience, courage and fighting spirit within him make him my very own superhero." — Bentley's mom, Margaret Paulson of Port Washington, Wisconsin
Age 5+ Category Winner: Miracle Girl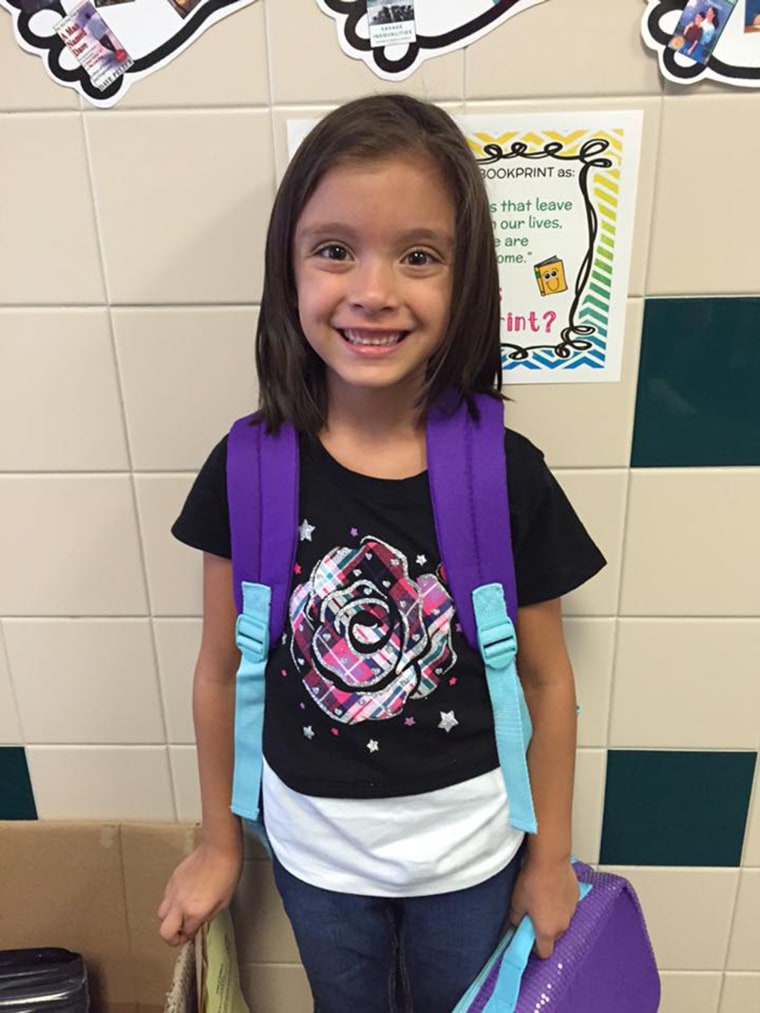 Age: 6
Weight at birth: 2 pounds, 14 ounces
Weeks gestation: 29
Time spent in the NICU: 38 days
Super hero characteristics: Abby is our strong, mighty overcomer. She's the underdog you root for that will not back down!
"Looking at her now, no one would believe she was a preemie. She's our mighty overcomer who wouldn't back down, kept fighting to live, and she did it with a smile on her face." — Abby's mom, Desiree Caraway of Leander, Texas
Executive Director's Award: Admirable Abigail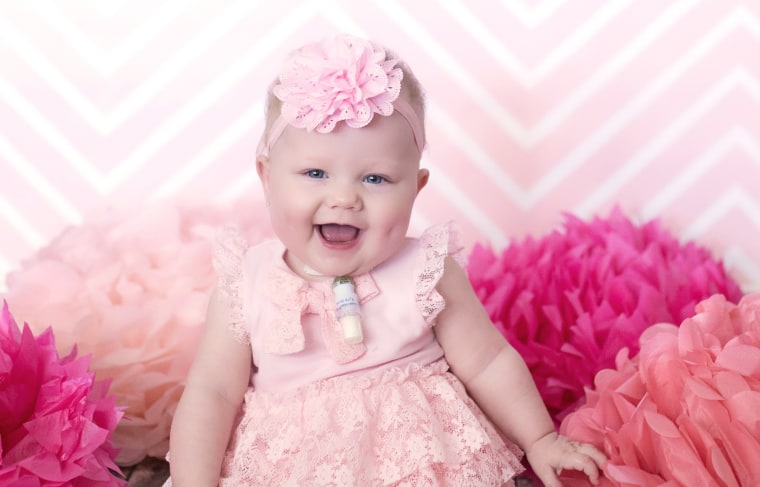 Age: 1
Weight at birth: 1 pound, 11 ounces
Weeks gestation: 25
Time spent in the NICU: 157 days
Super hero characteristics: Strong, Fighting Spirit, Energetic, One of a Kind, and Loving
"It took a variety of machines to keep her tiny little body alive as her body grew and developed enough to thrive on her own. 23 days after birth, mom was finally able to hold her baby for the first time. At this point, we bonded — and I knew she was going to change me in many ways — I gained my preemie parent super powers." — Abigail's mom, Patricia Poorman of St. Petersburg, Florida