As the Atlanta Falcons dealt with the heartbreak of their overtime loss in the Super Bowl, a group of pre-kindergarteners wanted to send them a special message.
Students at the Primrose School in Buford, Georgia, each wrote encouraging and uplifting notes to the team in the wake of their 34-28 loss to the New England Patriots in which they relinquished a 25-point lead.
With messages like "Primrose loves our Falcons!" the young students did their best to cheer up the team after they just missed out on winning their first Super Bowl.
RELATED: Little fans show adorable Super Bowl spirit from Atlanta hospital
"We're teaching the children all the time about good sportsmanship,'' Primrose co-owner Jenifer McKnight told TODAY. "It's important to be a winner, but sometimes we lose, and it's about how to react to that and not get down about it."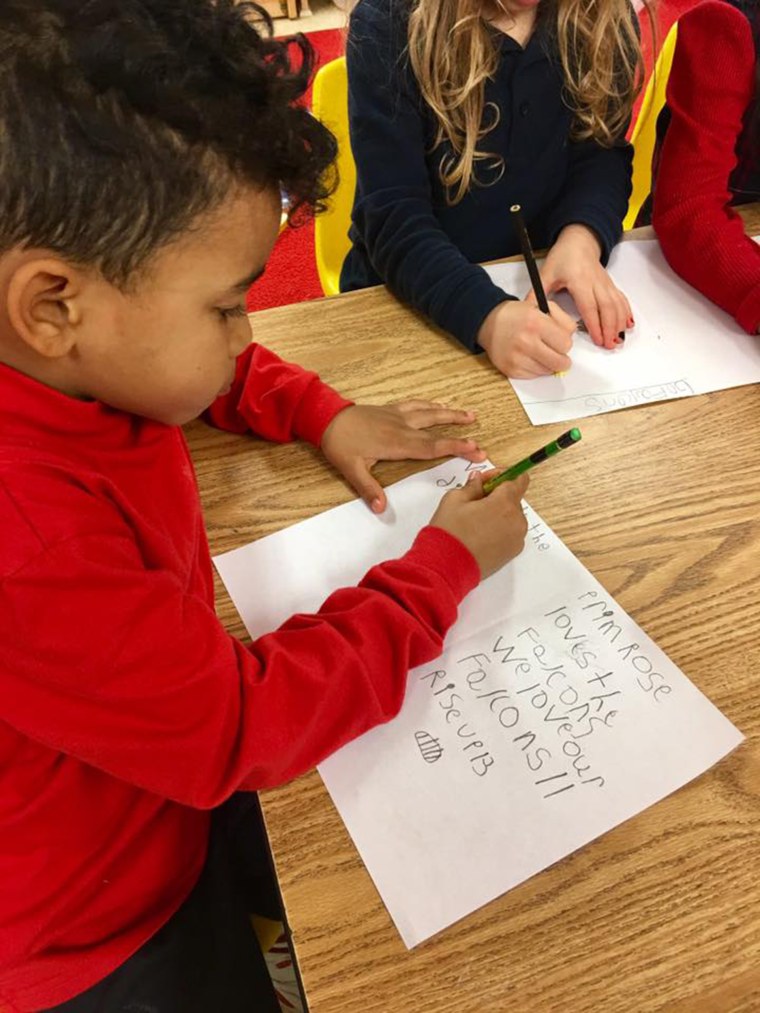 The children's support for the Falcons isn't new: They had learned a Falcons cheer leading up to the game and made posters featuring the Falcons' slogan "Rise Up" that had been used during the team's run to the Super Bowl.
RELATED: These Falcons fans go wild when they get free Super Bowl tickets
Several children in the class have parents who are employed by the Falcons, whose practice facility is only five miles from Primrose School. Since the players have left for the offseason, the school gave the cards to the Falcons employees to bring to their headquarters.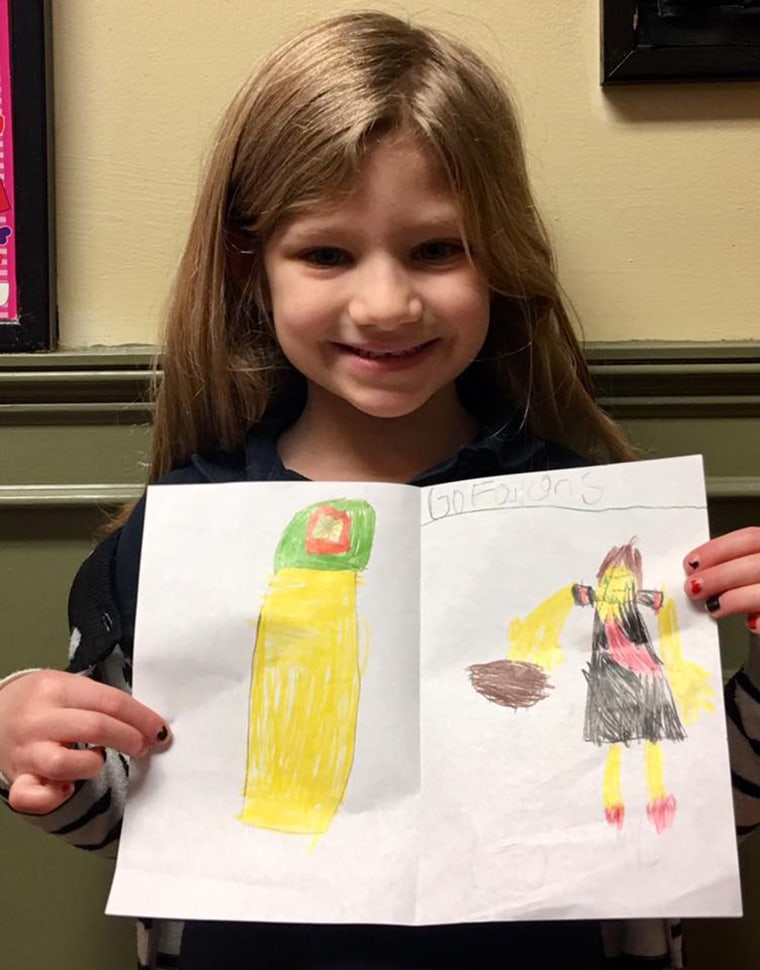 "Monday morning, when they came in, some of the children were asking the teachers questions, saying, 'Where's the Lombardi Trophy?''' McKnight said. "We had to say, 'Well, we don't have it.'''
The children are so young that most found out about the loss on Monday morning because they didn't stay up late to see the Patriots' second-half comeback.
"I don't know that they know the magnitude of that loss,'' Wright said. "That was what was very sweet was that it wasn't so much that they were disappointed in Atlanta not winning the Super Bowl, but they were sad for the players."
Follow TODAY.com writer Scott Stump on Twitter.