Pink's brave daughter, Willow Sage, has found one way to make some extra cash — by pulling her own tooth out!
The singer's hubby, motocross pro Carey Hart, shared a photo of their 7-year-old little girl proudly holding a tooth in one hand and a $100 bill in the other. In the caption, Dad explained how she came about the dough.
"Willz is gonna be the next major investment banker," he joked. "We settled on 100 buck for 1 shot at pulling her tooth out. Was the best money I ever spent, and she got 20 weeks worth of tour per diem in 5 seconds. #LoveThisKid."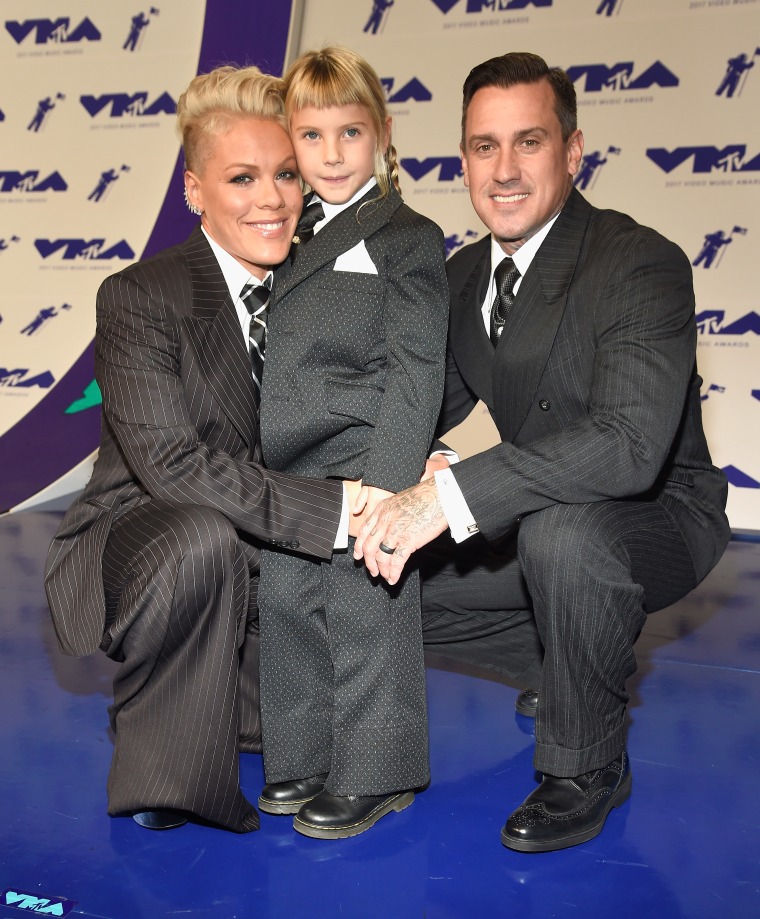 Anyone who follows Hart on social media knows he gets a kick out of Willow and her little brother, Jameson, 1, often sharing fun and wacky moments from their lives.
Earlier this month, Hart shared a pic from Willow's seventh birthday party that found her showing off her recent rock-star purple 'do.
In the caption, Hart gushed about his "bad ass daughter," writing, "I love this little girl more than life itself.
"She is becoming such a strong, smart, sensitive, little girl," he added. "I'm so proud of everything you are and I enjoy every moment we are together. Even when you are giving me a hard time!"
Days before, when the proud papa shared a debut snap of Willow's lavender locks, he bragged in a hashtag, #MyDaughterIsMorePunkThanYours.
Willow's penchant for the offbeat comes as no surprise, given her parents' own punky leanings. In fact, her mom and dad encourage her to embrace the unusual.
"(One) very important thing I tell my daughter is it's very fun to be weird," Pink said in a pre-tour interview. "And it's very boring to be normal."
We couldn't agree more!