When it comes to raising children, Pink admits she doesn't have all the answers — though she really, really wishes she did.
The "What About Us" singer, 38, shared as much in a candid Instagram post Tuesday. Next to a sweet photo from a lunch date with her 6-year-old daughter, Willow, Pink revealed her insecurities as a mom.
"China live dim sum class San Francisco. I feel like I had it all figured out when she was younger. When it was just her. Now that there's two, and such different ages, I feel flustered so much of the time. The older she gets the less clear I am on how to guide her," wrote the Grammy winner.
"Do I take the raw honest tough way? Do I cuddle her and tell her not to worry? Do I let her be sassy knowing I want her to be strong and need her to be strong to survive in this world?" she wrote. "Of course, but how do you interject subtlety and kindness?"
Pink's candor must have struck a nerve because when she asked fans to share their thoughts, thousands did. Many simply told the singer they appreciated her honesty.
"So nice to know that no matter who we are, we all have the same worries as parents when it comes to our kids. We're all just figuring it out as we go," wrote one.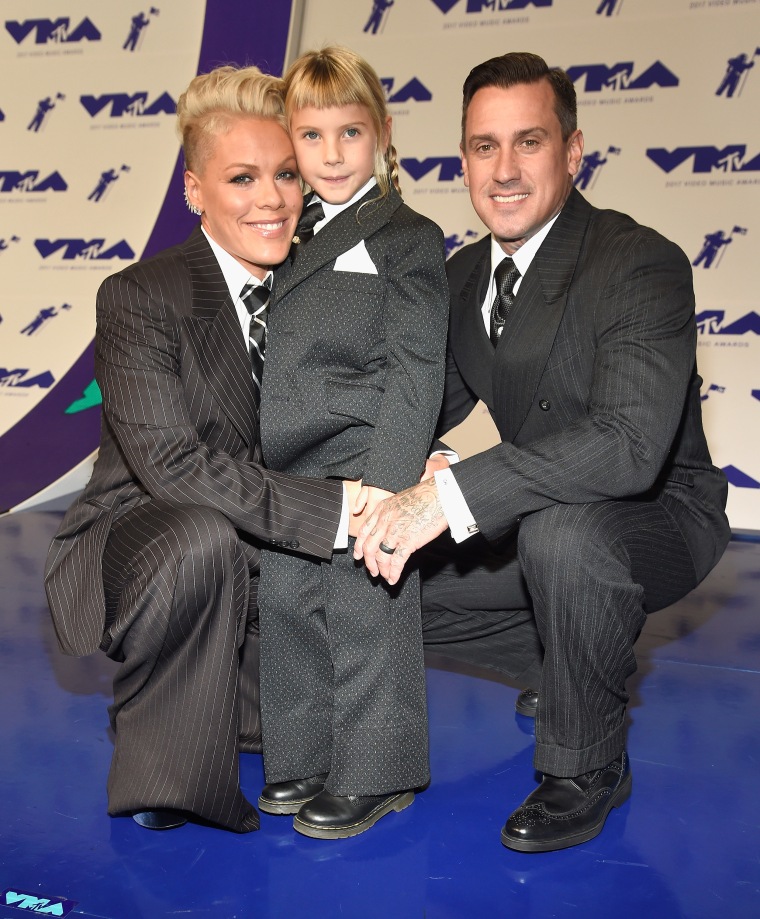 Others shared advice with the performer, who also has a son, Jameson, 1.
"Be the woman you want her to be. I learned that from my daughter. Talking and teaching works too, but they watch how we talk to others, allow others to talk to us and treat us," one fan suggested.
Though motherhood can be a challenge, Pink's also found ways to make it fun — like taking her kids on tour with her.
The singer recently opened up to Redbook about bringing her little ones on the road. "If I had nannies raising my kids and just wanted to be a rock star and party all the time, I wouldn't be successful and I wouldn't be happy," she said.
Sure, the tour bus gets cramped — and sleep's sometimes hard to come by — but Pink says the experience is one they'll all cherish forever.
"I know this is going to be hard," she said, "but we'll make amazing memories."