Two weeks after a train derailed in East Palestine, Ohio, causing a fire and toxic chemical spill, some residents in the area are fearing for their safety and the health of their children.
Since the derailment, state officials have stated it's safe for residents to return to the area, saying the air and water are no longer contaminated.
Nate Velez, 31, and his family do not agree and refuse to return home at this time.
"Right now, the key is to not go back, at least for the children," Velez tells TODAY.com.
Velez, his wife, Nicole, and their two children lived less than a mile away from where the 150-car train derailed on Friday, Nov. 3.
"It sounded like a thunderstorm," Velez says. "Right after I heard it, my brother-in-law called me."
Velez's brother-in-law lives up against the train tracks — the derailment was so violent, it woke him out of bed.
"He told me: 'You got to go outside, the train is on fire," Velez recalls. "I could see the orange above my house. I turned around and looked up and it was like the sky was glowing."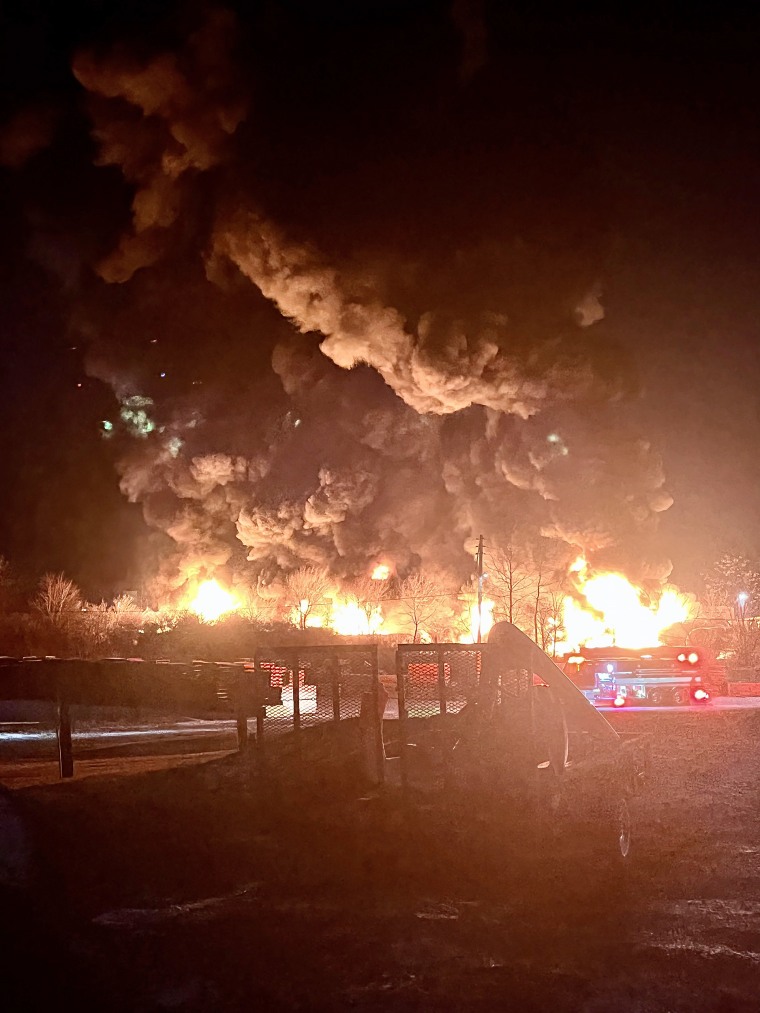 Velez hopped in his truck with his 9-year-old son and drove to the site of the derailment, hoping to get a closer look and take pictures.
"While we were there, something — I don't know — blew up," he says. "We were in the truck and we felt it. My boy — he was freaking out, so we hauled a** back to the house, ran inside and told everyone: 'We have to leave.'"
Velez says at the time of the derailment, the air smelled as if you had "spray painted the inside of your house with the windows shut."
"I knew right away: 'This is it. We might lose everything right now, at this very moment,'" Velez recalls.
That evening, the family managed to find a hotel. The next day, they booked an Airbnb 30 minutes away from East Palestine. The family has yet to return home.
'I have a headache just from being there'
While there were no injuries as a result of the train derailment, toxic chemicals spilled into the air, soil and water — including vinyl chloride and ethylhexyl acrylate — as reported by the Associated Press, citing the U.S. Environmental Protection Agency.
Vinyl chloride is a highly flammable chemical linked to an increase risk in cancer, National Transportation Safety Board member Michael Graham said during a press conference. In order to minimize the risk of a spontaneous explosion, authorities executed a "controlled burn" of the chemical on Feb. 6, evacuating those living in a 1-mile by 2-mile area surrounding East Palestine in parts of both Ohio and Pennsylvania.
When burned, vinyl chloride releases hydrogen chloride and phosgene. According to the Centers for Disease Control and Prevention (CDC), phosgene is a "major industrial chemical used to make plastics and pesticides."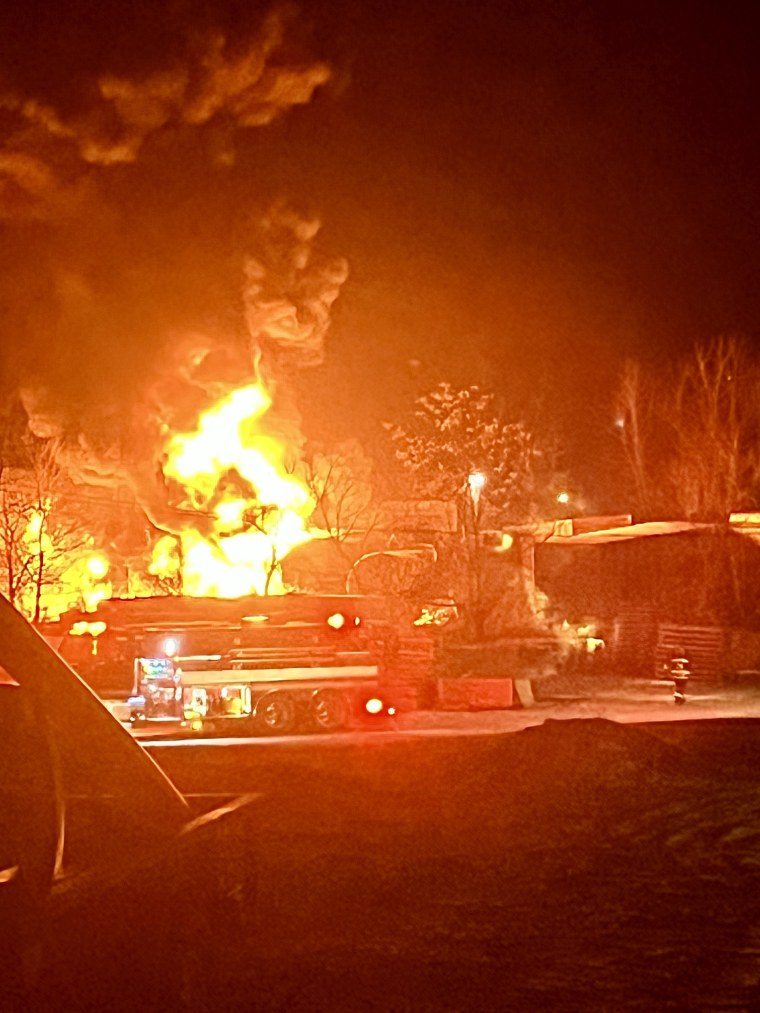 On Feb. 8, Ohio and Pennsylvania state officials informed residents that it was safe to return to their homes. On Feb. 10, however, the U.S. Environmental Protection Agency stated in a letter to Norfolk Southern railway that chemicals were still being "released to the air, surface soils and surface waters."
In a Feb. 16 open letter, Norfolk Southern CEO Alan H. Shaw said East Palestine residents have shared with him how the "train derailment has upended your lives and how concerned you are about the safety of your air, water and land."
"My simple answer is that we are here and will stay here for as long as it takes to ensure your safety and to help East Palestine recover and thrive," Shaw wrote, adding that the company has established a "$1 million community support fund as a down payment on our commitment to help rebuild" as the National Transportation Safety Board (NTSB) "moves forward with its investigation, and necessary environmental testing is carried out."
Velez says that he is skeptical when hearing that it's safe to return home with his family.
"I was just at my house less than an hour ago," Velez says, adding that he then visited his small engine repair business closer to the site of the derailment. "Right now, my voice is hoarse. I have a headache just from being there."
In a Feb. 12 interview with local news station WKBN27, Sil Caggiano, a hazardous materials specialist, said ethylhexyl acrylate "can cause burning and irritation in the skin and eyes." If inhaled, it can "irritate the nose and throat and cause coughing and shortness of breath."
"The whole town smells like chlorine, and the smell is being carried through the town via the water in the creek," Velez adds. "That's the reason my shop is so bad — my backyard is that creek."
An estimated 35,000 fish have been killed across a 7 1/2-mile stream as a result of the chemical spill, according to the Ohio Department of Natural Resources. Residents have also reported the deaths of small livestock and other animals, like chickens, roosters and even indoor pets.
'Let me explain to you what cancer is'
Velez says he only returns home to "feed the dog" and pick up items the family needs. He limits his time and always wears a mask.
Unable to return to work, Velez and his family are relying on his wife's income as a full-time nurse.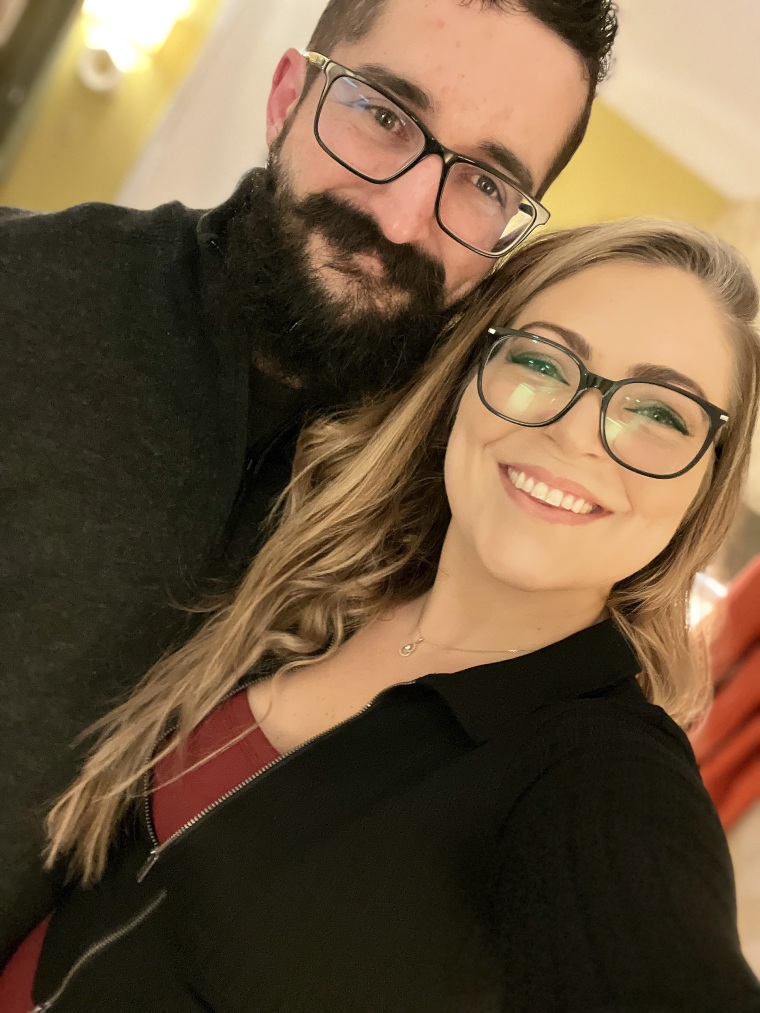 "We went from having extra money every month and two incomes, to having one income and a mortgage on a house that we can't live in," he says.
While schools in East Palestine have since re-opened, Velez and his wife have kept their children at the Airbnb, 30 minutes away.
"We've been cooped up in this Airbnb for a while, you know?" Velez says. "My son really wanted to go to school, but my wife called me and said: 'You can't take him.' So he was really upset. He hates this. He wants to go back."
Velez says his 1-year-old daughter is far too young to realize what is happening, but his son, who saw and felt the explosion that occurred the night the train derailed, has a vague idea of what happened.
"He gets that it's bad, but I also don't want to terrify him by saying: 'Hey, first of all, let me explain to you what cancer is. And second of all, let me explain to you why we can't live in our house because, eventually, we might all get it," Velez says.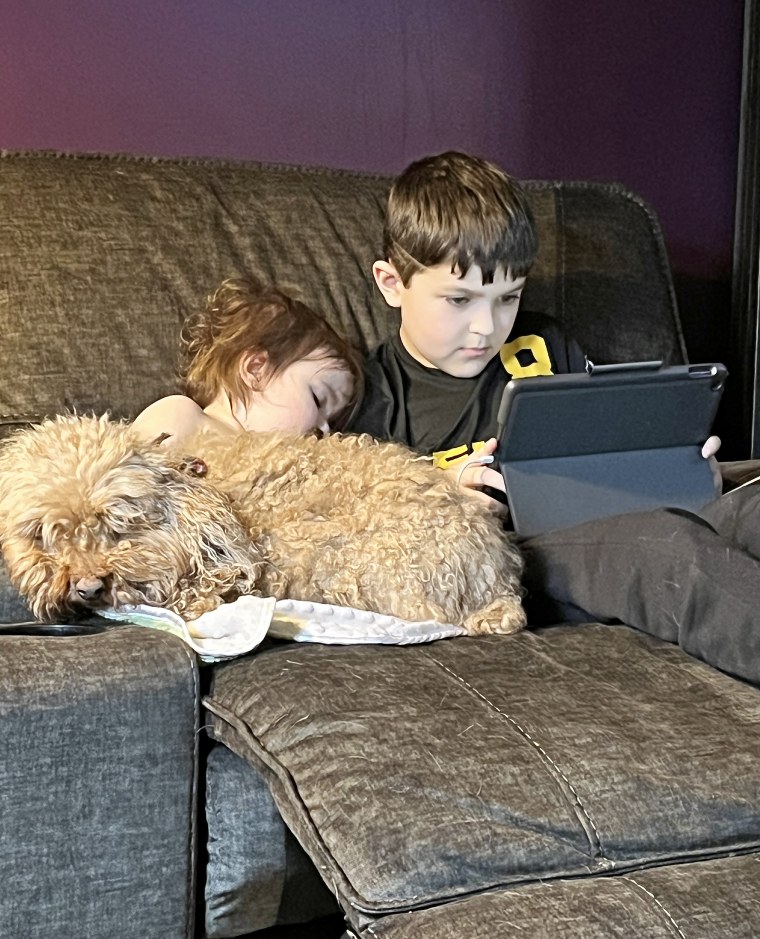 In the same Feb. 12 WKBN27 interview, hazardous materials specialist Caggiano urged residents near and around the train derailment to "get a health check-up" in order to document any possible physical effects of the hazardous chemicals.
"We basically nuked a town with chemicals so we could get a railroad open," Caggiano said. "There's a lot of what ifs, and we're going to be looking at this thing 5, 10, 15, 20 years down the line and wondering, 'Gee, cancer clusters could pop up, you know, well water could go bad.'"
In a letter to the CDC on Feb. 16, Ohio Governor Mike DeWine requested "the CDC immediately send to the crash site expert medical assistance, including doctors and professionals who can evaluate and counsel members of the community who have questions and/or experience symptoms." 
The following day, Gov. DeWine announced that the Ohio Department of Health is establishing a medical clinic in East Palestine, allowing residents to have "access to the best experts in the world in regard to chemical exposures" and because officials "know the concern that has been expressed by so many of the residents," as reported by Dayton Daily News.
Velez has already scheduled doctor appointments for the members of his family — he has no intention of taking any chances.
"My wife already made appointments," he explained. "We're all going to do a baseline wellness check, then probably checks every month or however many weeks they recommend afterwards."
When it comes to finding a new home for his family, a school for his children or a way to restart his small business, Velez admits he is at a loss.
"I can honestly say I have no idea what I'm gonna do next."
Related video: