At one Texas office, every day is "bring your kid to work" day.
United Way of Metropolitan Dallas lets parents prop their newborns right next to their desks until the babies are six months old, as part of its Babies at Work program.
"They bring in a portable crib or a pack 'n' play, and set up in the cubicle," Susan Hoff, the organization's chief strategy and operations officer, told TODAY.com.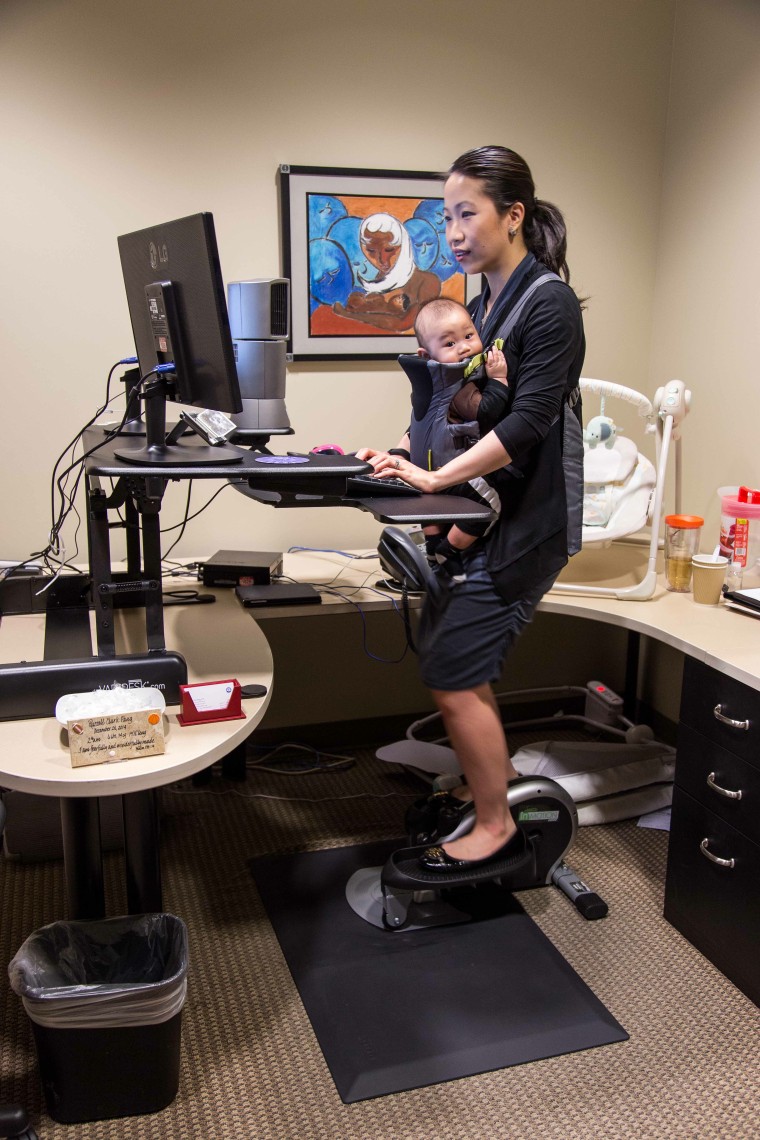 For meetings, the moms or dads strap on baby carriers and go about business as usual — it's becoming the norm, Hoff said, adding that babies at work boosts morale in the office and also helps parents save on childcare costs.
As companies explore more flexible work environments, kids at the office are becoming more mainstream: Some companies are even allowing older children in the office, like Mainstreet in Indiana, a real estate development company that has a dedicated kids room on site.
"There's games in there, and a wall with varnish on it so kids can write on the wall," Kit Werbe, the company's communications and media manager, told TODAY.com. "It gets used pretty often. It's a space so if a parent runs into an issue with childcare or something else, they know that they can bring their kid into the office and not fear any backlash."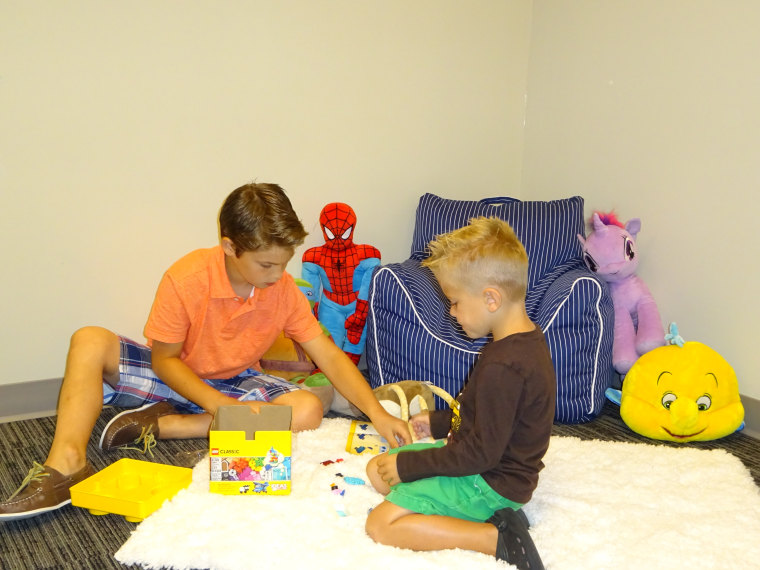 Perks like on-site daycare and nursing areas for new moms are part of a growing trend of companies making an effort to keep parents happy — and at work. Fashion designer Rachel Zoe recently built a nursery for employees at her West Hollywood office. Tech companies in particular are catering to new parents; Google gives 18 weeks paid maternity leave and offers $500 in "baby bonding bucks," while Facebook offers 4 months of paid parental leave and $4,000 in cash. Microsoft recently stretched its paid parental leave to 12 weeks, and Netflix just announced its employees can take "as much time as they want" of paid parental leave.
Of course, policies like Netflix's aren't without critics. Just like unlimited vacation days, experts warn the seemingly generous policies can actually prompt employees to take less time off than they would if a more traditional policy was in place.
"It sounds so amazing — unlimited time off! But what winds up happening is everyone wondering, OK, so how much time is enough? How much is too much?" said David Lewis of OperationsInc, a human resources consulting firm.
"It puts a spotlight on everyone," Lewis told TODAY.com. "Employees start to play judge and jury with each other. When policies are so wide open, it can turn into a divisive force for company culture."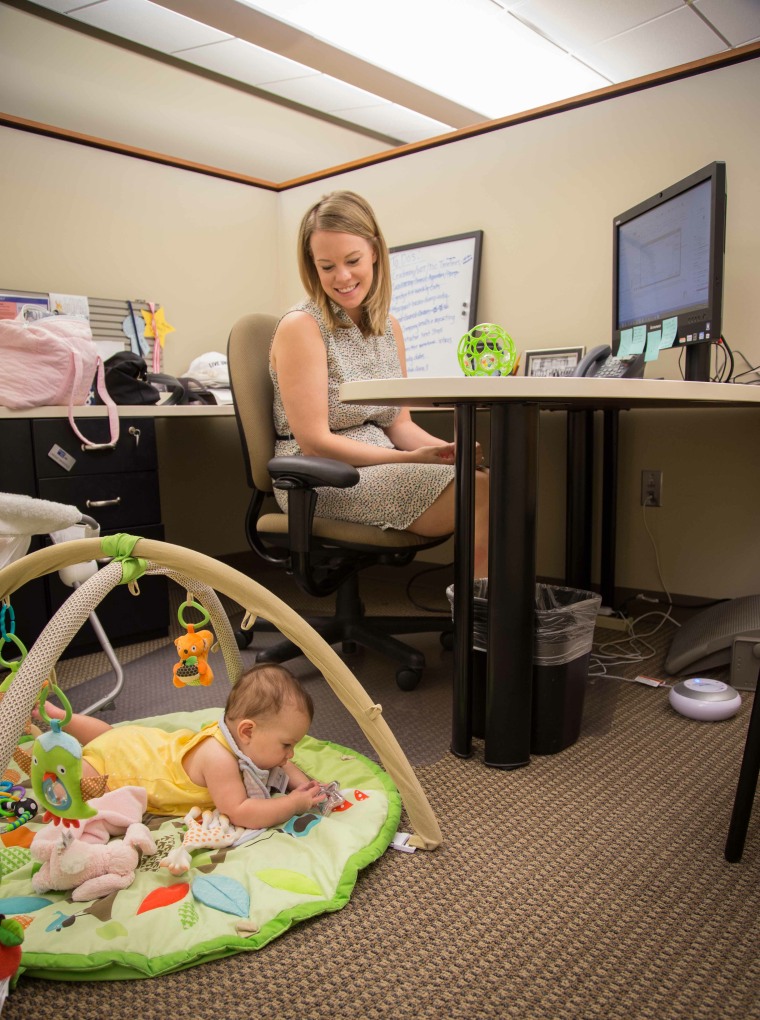 Nevertheless, more companies are embracing creative approaches to helping parents.
One Washington, D.C. boss is giving new parents the gift of sleep. Richard Oestreich, president and owner of BlackSpoke, an IT consulting company, is teaming up with Let Mommy Sleep, which provides overnight newborn care in families' homes.
He discovered the service when he and his wife had twins two months ago.
"I know the demands of work life mixed with having a newborn at home and still trying to function," Oestreich told TODAY.com.
He's paying for a full month of the service for an employee who recently had a second child, and plans to offer it for other employees who have kids in the future.
As he sees it, it's a win-win situation: His employees won't be exhausted, so they'll perform better at work.
"I want to help them in a way that makes sense for both of us," Oestreich said.