David Burtka is full of energy, which he definitely needs as a Broadway star (currently in the musical "It Shoulda Been You") and as a father to growing twins (with husband Neil Patrick Harris).
"I'm having the time of my life," the proud dad said during his visit to TODAY Wednesday.
And he proved it, getting up and recreating a dance number from his Broadway show right after enthusing about his 4-year-old son and daughter Harper and Gideon.
"They're fantastic," he said of the kids. "They're really, really fun. Very different in their own ways. ... He's very into Transformers and she wants to be 'presented.' She's singing everywhere; he cooks with me all the time; she wants things brought to her."
MORE: Neil Patrick Harris' twins, 4, are foodies who make the rest of us seem boring
And of course with two tykes, Burtka and Harris have their hands full. And when it comes to discipline, they have very different roles.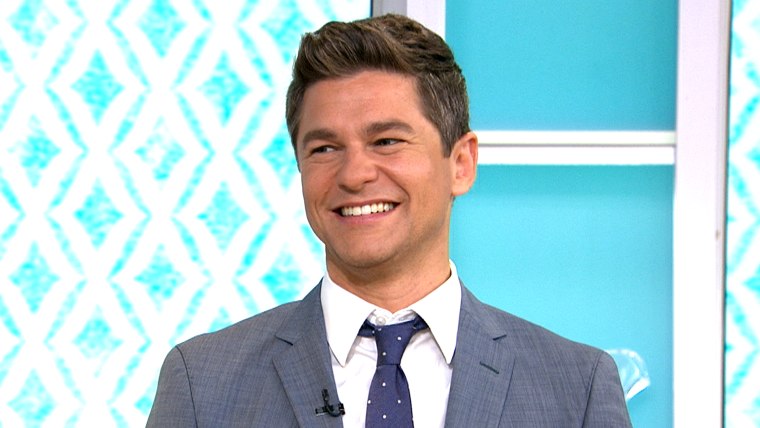 "I'm sort of more the maternal, 'Come give daddy a hug,'" he explained. "[Neil is] more of a disciplinarian and more of a stern task-maker."
Check out the clip to catch even more family talk!